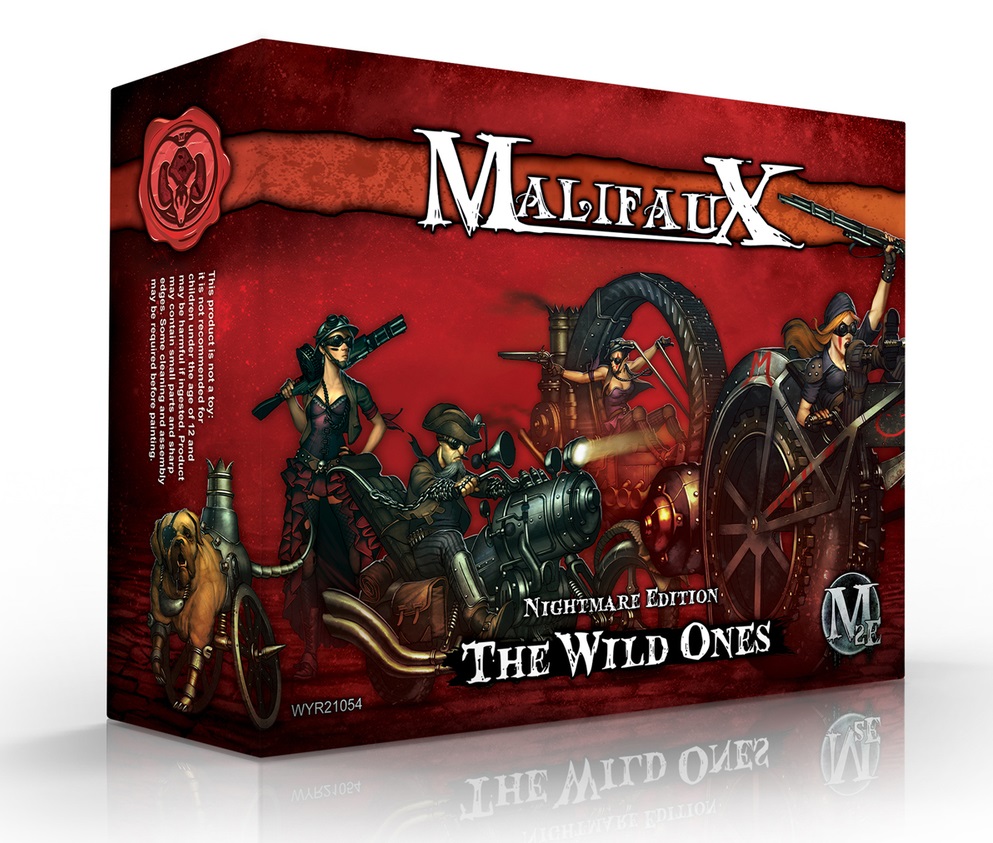 Wyrd is back with a new preview – It's the Wild Ones Nightmare Edition!
via Wyrd Games
This week's Monday Preview is a look at this GenCon's Nightmare box: The Wild Ones! The Wild Ones serve as an alternate Lucas McCabe crew with a twist. Instead of the Wastrels, this box comes with two Mounted Guard, ready to roll into action.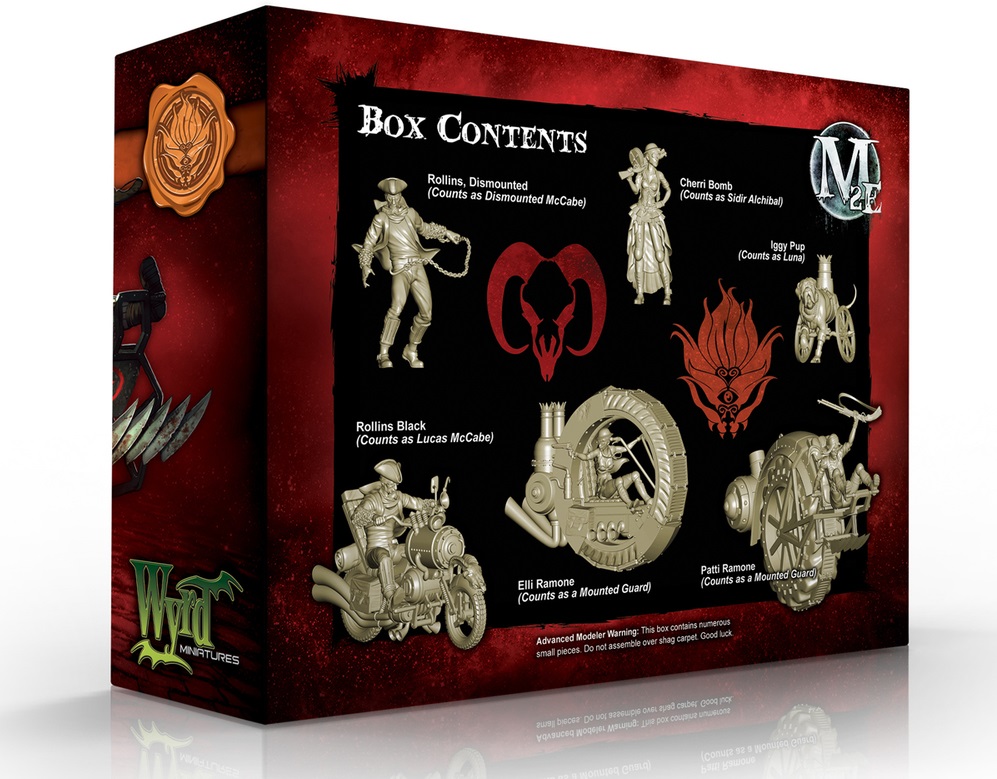 This year's Nightmare box is a reward for the Guild winning the Nythera worldwide event. The event was a close call, with the Guild barely pulling out the victory.

The Wild Ones will be available at GenCon 2016 both in person and on the online store (details such as pricing will come at a later date). As with all Nightmare boxes, this is a special edition box, so get yours while you can!

Come on over to our forum to discuss this special edition crew!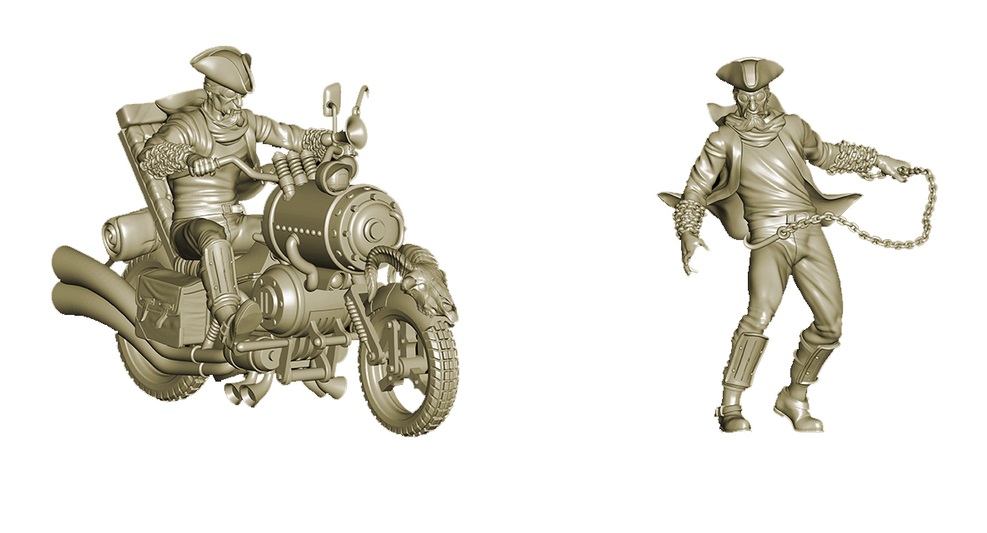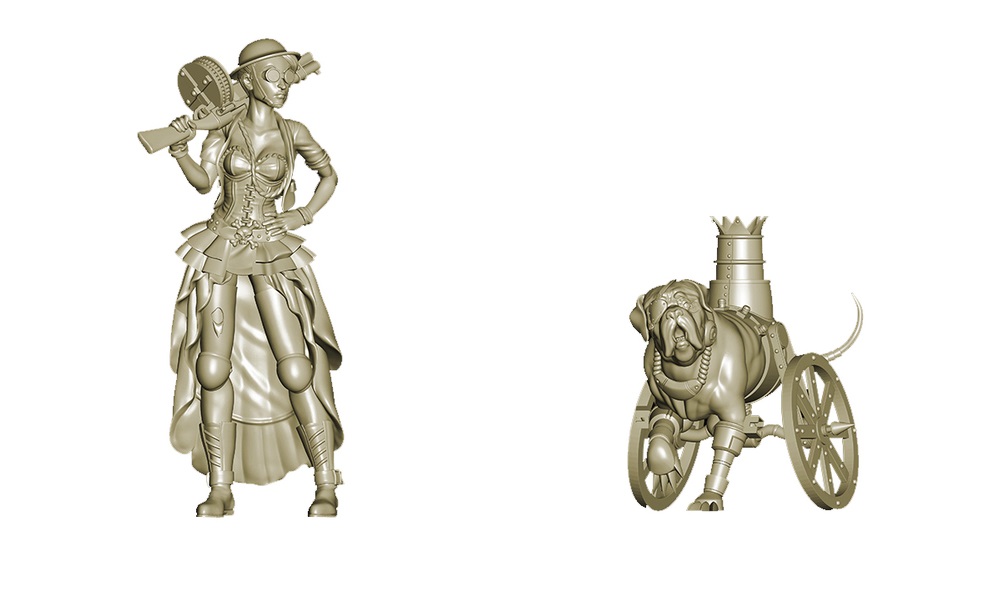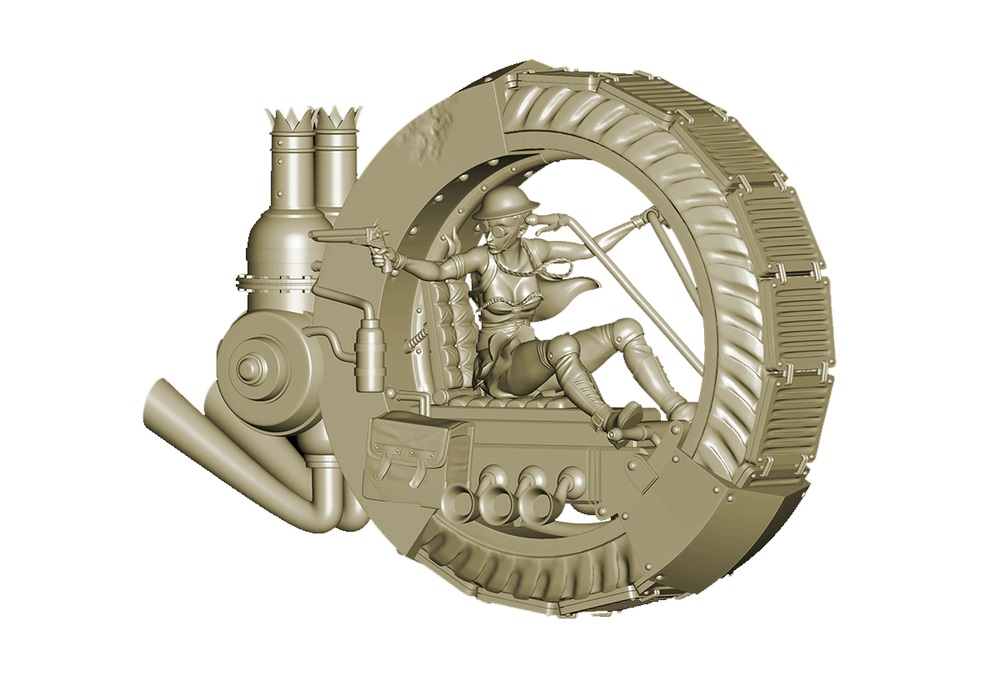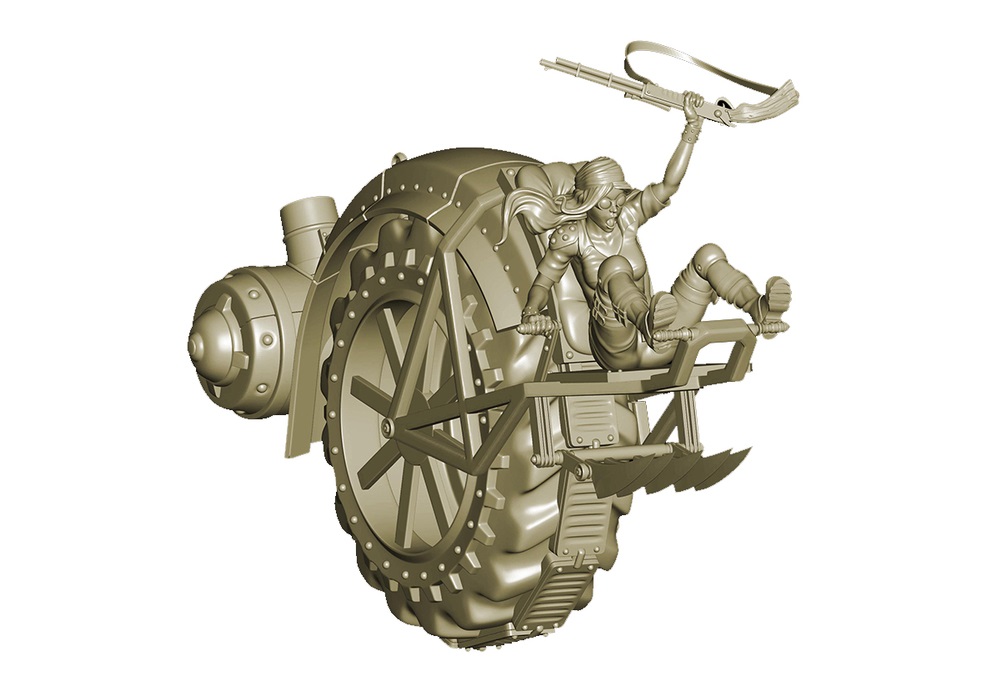 These are some really characterful models for Malifaux. As mentioned above this box will be available at GenCon 2016 and via the Online store during that event. If you want a box be sure to order that weekend – get it while you can this one is a limited edition!
I guess you could call that a unicycle…with a steampunk twist!