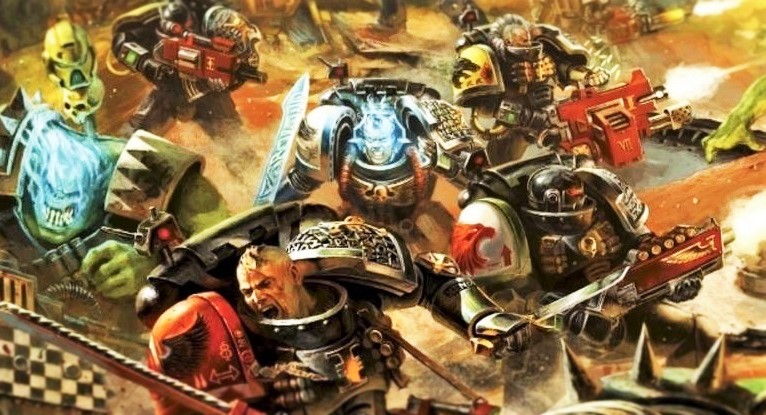 Captain Artemis and the Deathwatch Armory rules have been seen in the wild – Xenos, get ready to run!
via imgur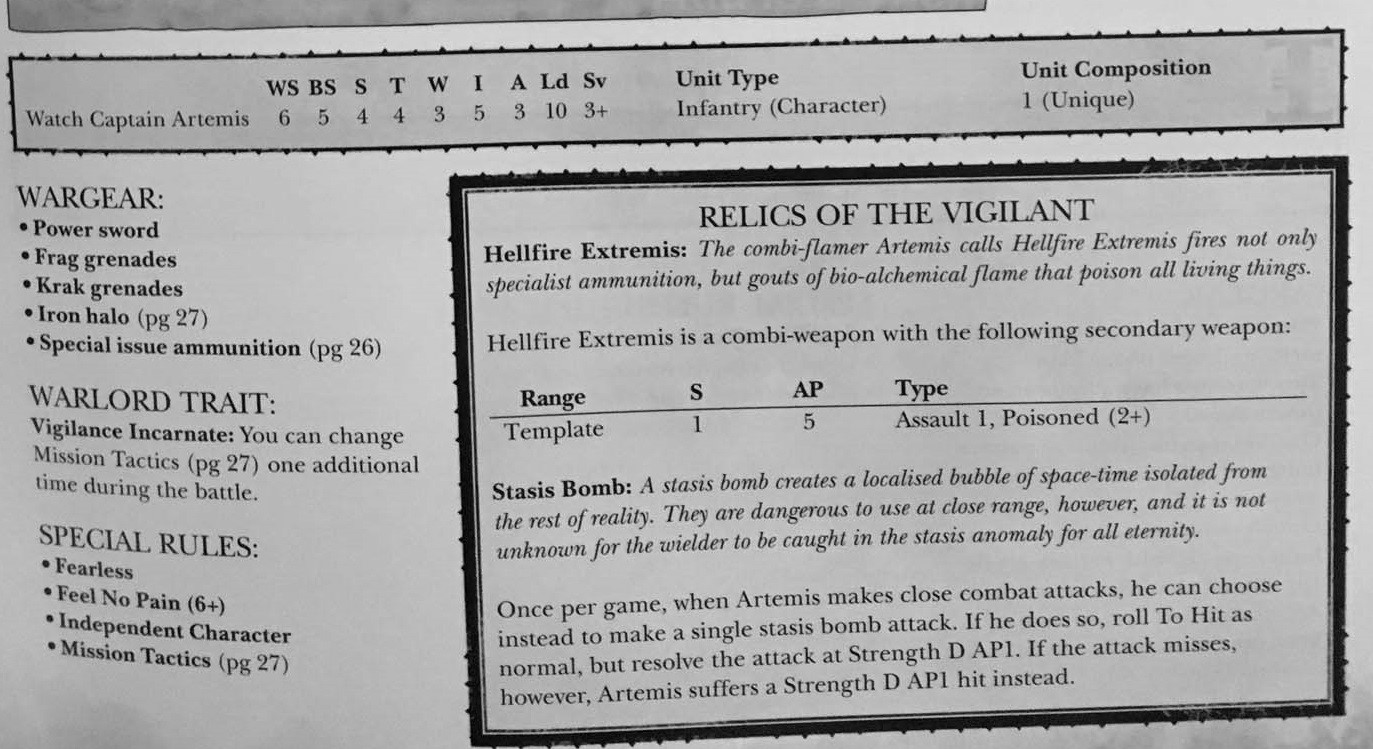 via Scanner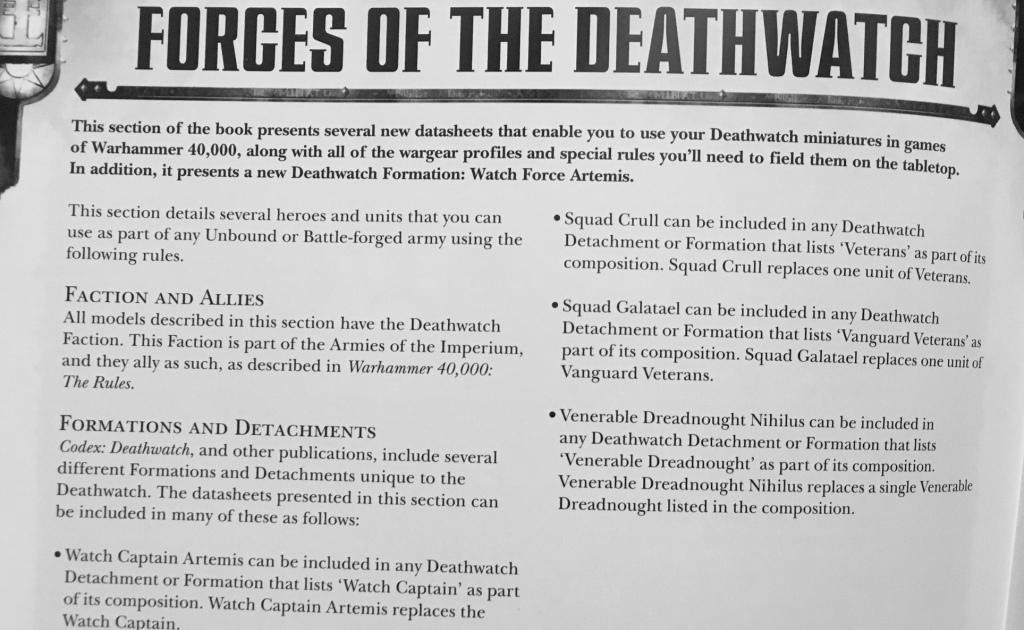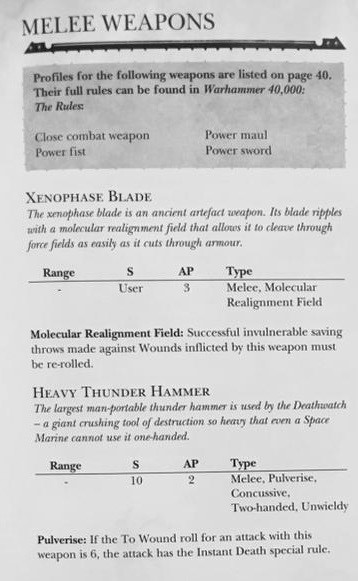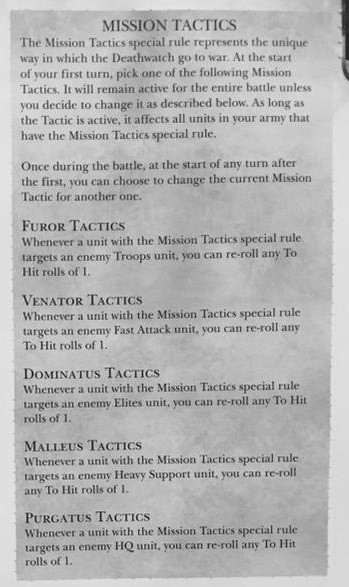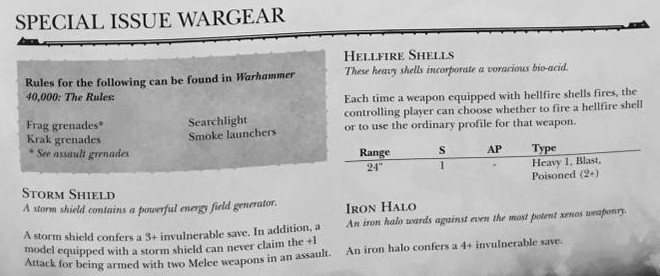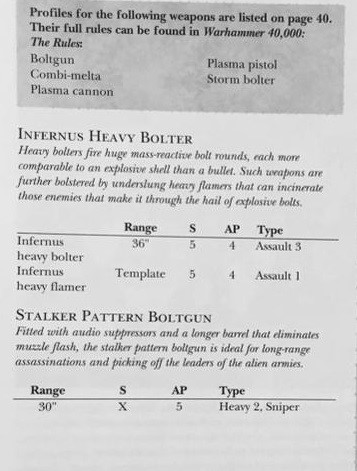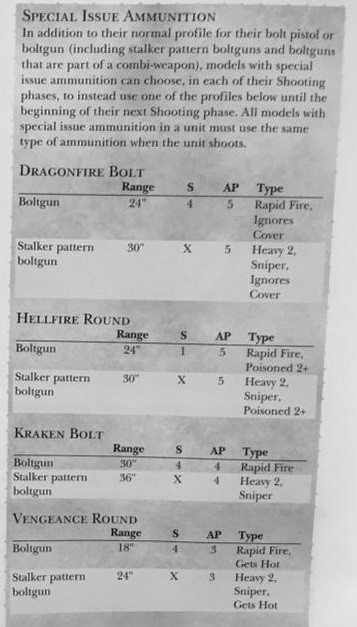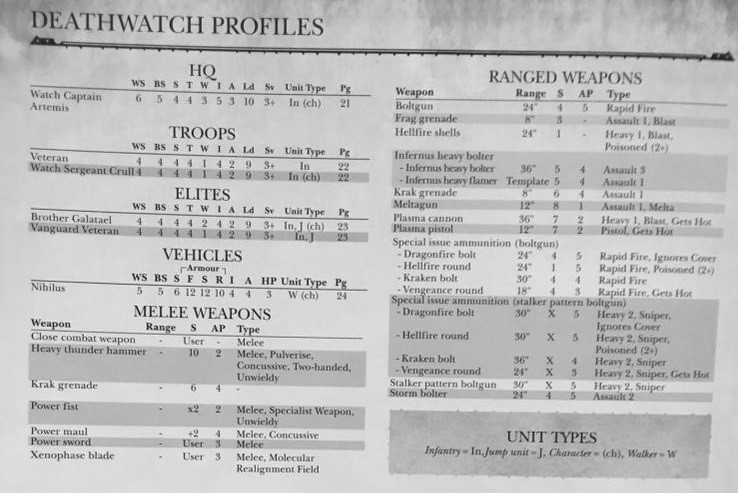 Wow – The Deathwatch are getting some pretty great wargear. The Melee weapons are brutal! I really like the Xenophase blade for the forced re-roll on successful invulnerable saves. And the Heavy Thunderhammer is going to make the toughest of Thunderwolves targets cringe.
Don't think the ranged weapons are packing a punch either! The Infernus Heavy Bolter packs a lot of versatility. I've always wished that regular Heavy Bolters were Assault 3 for Space Marines now the Deathwatch are getting that PLUS a heavy flamer on top of it – eat your heart out Lt. Ripley!
The Mission Tactics seem like a sweet bonus, too. Artemis basically gets to use 3 different ones over the course of the battle if the player chooses to change them. Pick your target type and re-roll 1s against them – I could get behind that! Oh and the Stasis bomb attack is equal parts hilarious and horrifying. That's one attack you DON'T want to whiff with.
What do you think of the Deathwatch Armory? How about Captain Artemis?! And Xenos, don't bother to run – you'll only die tired.