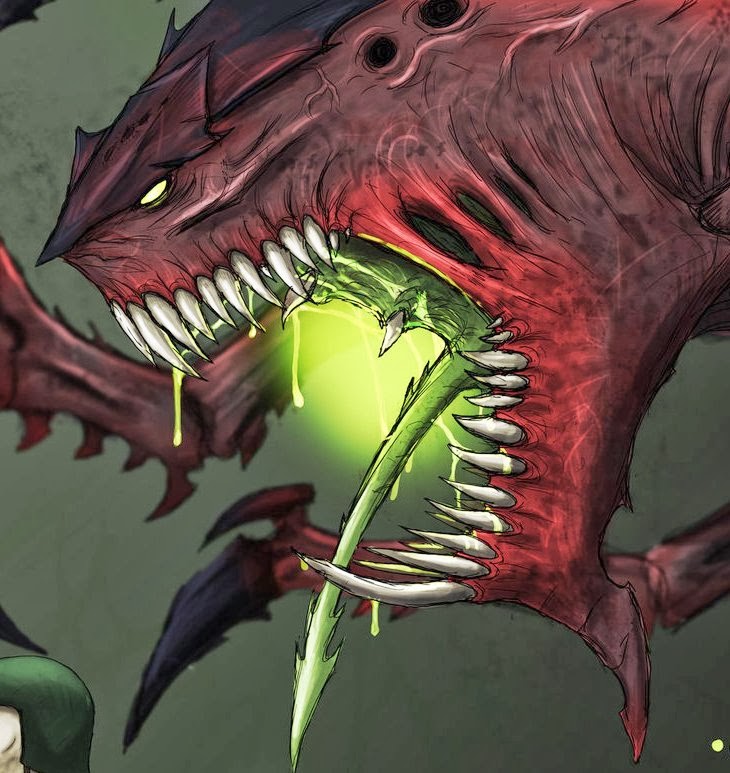 We have Nick Kyme from Black Library, then talk tournaments, sweet hobby tips, and Tyranids getting a big FAQ power boost.

Heya,
The first 15 minutes of the show we go over a few upcoming events and talk about the fact that we have some FTN Shirts available for sale over at www.forgethenarrative.net on the FTN Merch Page.
Paul gets a chance to speak with Nick Kyme from the Black Library.  We talk about all things Salamanders and also get a chance to talk a little bit about the inspiration behind his stories.
Nick is a great guy and I'm glad I got to sit down with him for a few minutes on my trip to Warhammer World.
After that we get our hands on the new Tyranid FAQ.   Its a short read but it opens up a couple of very powerful and potentially game winning things the big bugs can do.  Please let us know how you guys implement or fight against this new stuff.
The Tyranids had very linear tournament competitive builds a few words in the most recent GW FAQ change all that.   Spawned Gaunts are now officially Objective Secured.  Wowzer!
What does this mean for the yet to be published daemon FAQ?   It's my belief that the Tervigon will be unique in summoning Ob Sec units but will the world turn on its head if other summoned/spawned units get this rule?
The Mawloc has seen plenty of play paired up with Lictors.  Now its official that you can burrow up into close combat.  This is a pretty big buff but are these changes enough to get the Nids on top tables consistently?
In this episode's Finishing Moves segment we briefly tackle glow effect or Object Source Lighting.   We cover, the best we can in audio, some quick and painless methods for achieving this effect.
FTN mostly focuses on Warhammer 40k, but again you will see in the first few episodes we take a severe deep dive into nerdom. These have been a blast to record and I hope they help pass the time for you.

Credits:
Paul Murphy – Host
@warmaster_tpm
Panelist:
Justin Troop – troopsmash
Christopher Morgan – captain morgan
Adam Abramowicz – Beyond the Brush Studios
Andrew Whittaker