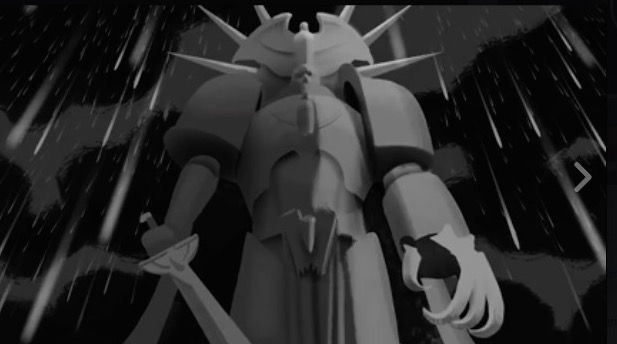 It was only a matter of time. The first images of the Codex Deathwatch and the new 40K boxed Set are here!
images via L'Astropate (facebook) 8-4-2016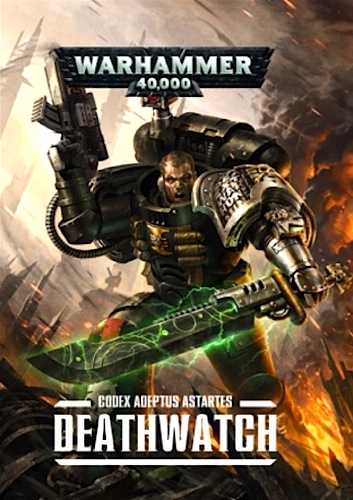 We have a cover and that does look like a Space Marine wielding a Necron sword doesn't it?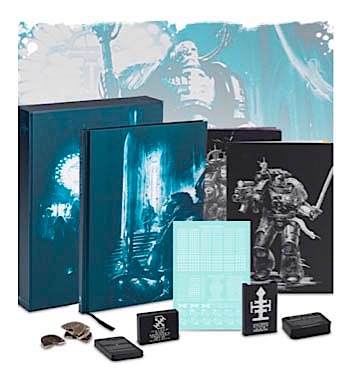 Here's the pricy deluxe version of the codex.: Watch Fortress Edition $205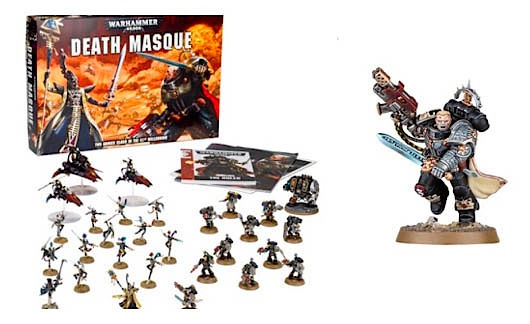 Here's a little teensy image of the Death Masque  box contents.  That matches up pretty well with the box contents from earlier this week:
Boxed Game Contents:
1 Watch Captain Artemis
5 Deathwatch Veterans
5 Vanguard Veterans
1 Deathwatch Upgrade Sprue
1 Venerable Dreadnought

1 Eldrad Ultran
12 Harlequin Players
1 Death Jester
1 Voidweaver
2 Skyweavers
1 Harlequin transfer sheet.

208 pg 40k Rulebook with special Death Watch Cover (think softback mini rulebook)
Note how the new 28mm Artemis is in the same pose as the giant older 54m Inquisitor model: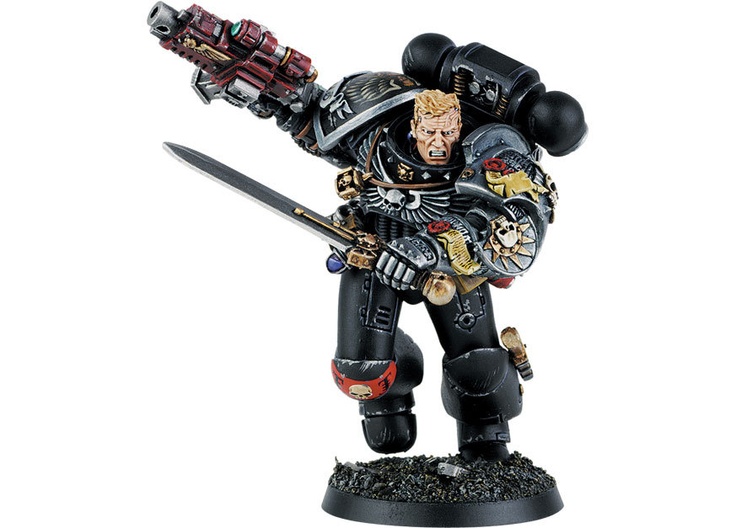 ~The fancy pictures in glorious detail should be out by end of day tomorrow.  Deathwatch – It's really happening!