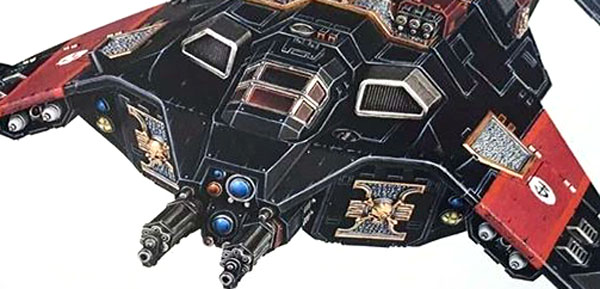 Come see the latest pics and stats on the Deathwatch's sexy new ride!
The Corvus Blackstar Images
images via L'astropate (facebook)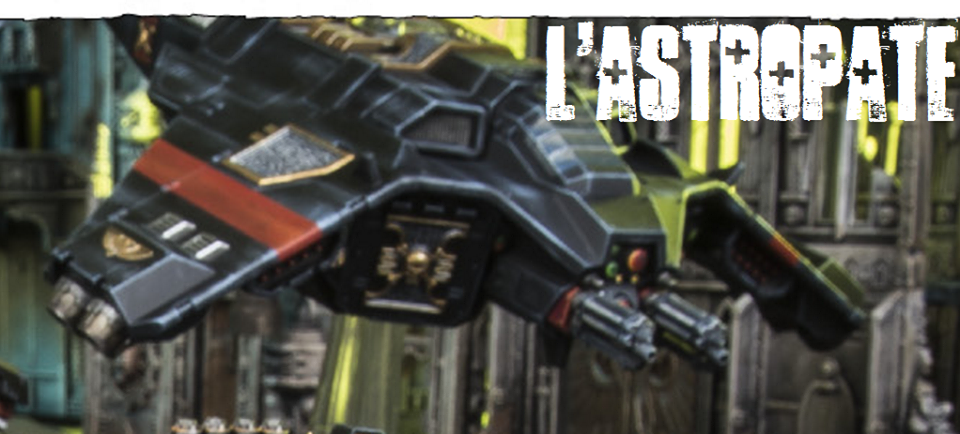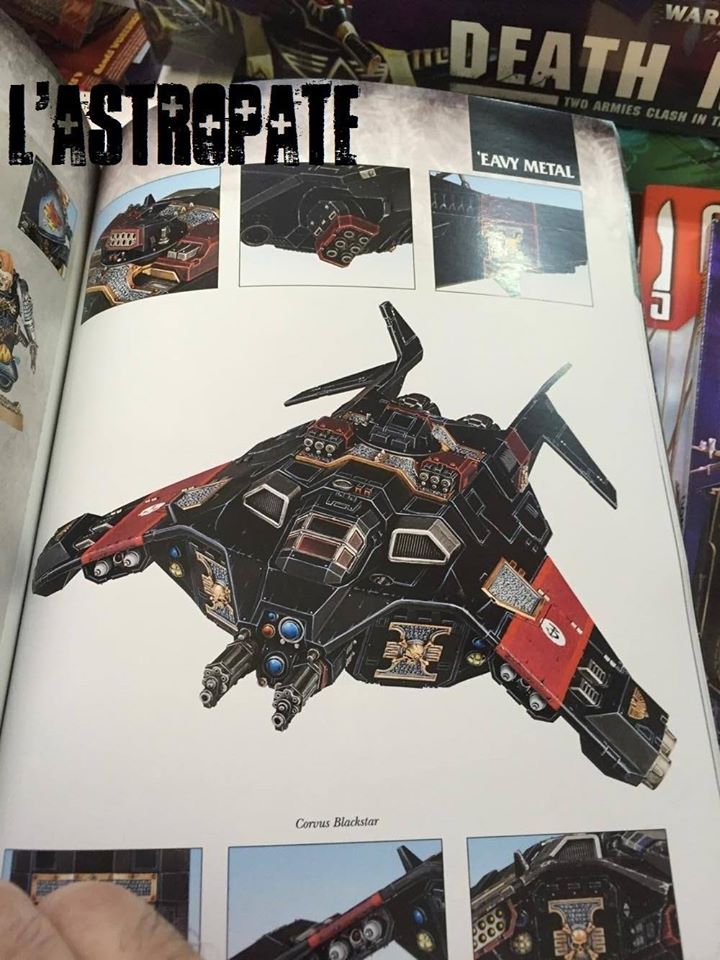 It's big black and fat – and kind of looks like a flying Inquisitorial "I" – or a Manta Ray.   I can't quite tell what those textured silvery parts on the "I"s on the doors and the upper wings are.  I'm assuming they aren't shag carpet or stone, but then again this is the Imperium – it could be stone.
The Stats
Source: luchiban 
Corvus Blackstar
– 180 points
– Twin Linked Assault Cannon
– Black star launcher thing: S4, AP6, Bomb1, Big Blast
S5, AP4, Bomb1, Big Blast, Ignores Cover
– 4 Stormstrike missiles
– Ceramite Plating
– Assault Vehicle
– Attack Flyer
– Transport Capacity: 12. May transport Jump Infantry and Bikes !
– May change the TW Assault Cannon for twin linked lascannon (free)
– May change the 4 misseles for a twin linked Blackstar missile Launcher: 30″ S6, AP4, Heavy 1D6, AA
30″ S4, AP5 Heavy1, Big Blast, Ignores Cover
I have to say, a transport that can carry Bikes is officially approved by Chuck Norris' Delta Force! Of course Chuck can embark via bike jump into the transport as well.
Founding member of the Deathwatch?
~Get ready – it all hits this weekend! (But I'm secretly rooting for the Eldar)