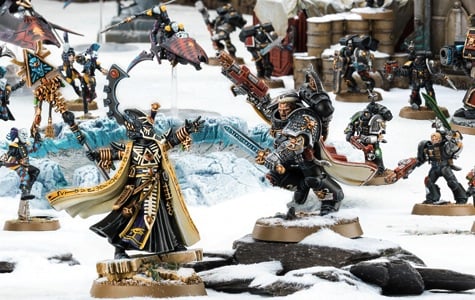 The Death Masque Assembly Guide is out – Check out all the cool new toys the Deathwatch are getting!
via Games Workshop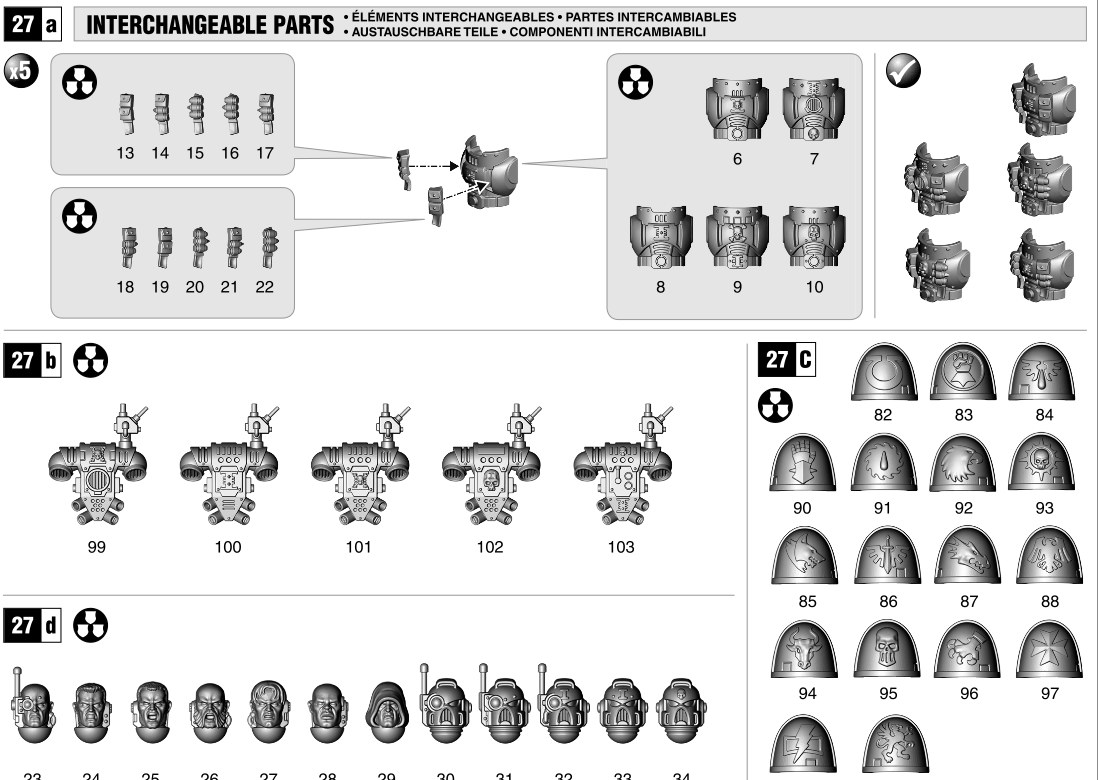 New Deathwatch Specific Backpacks, Pads and Chestplates – and chest-strap ammo belts!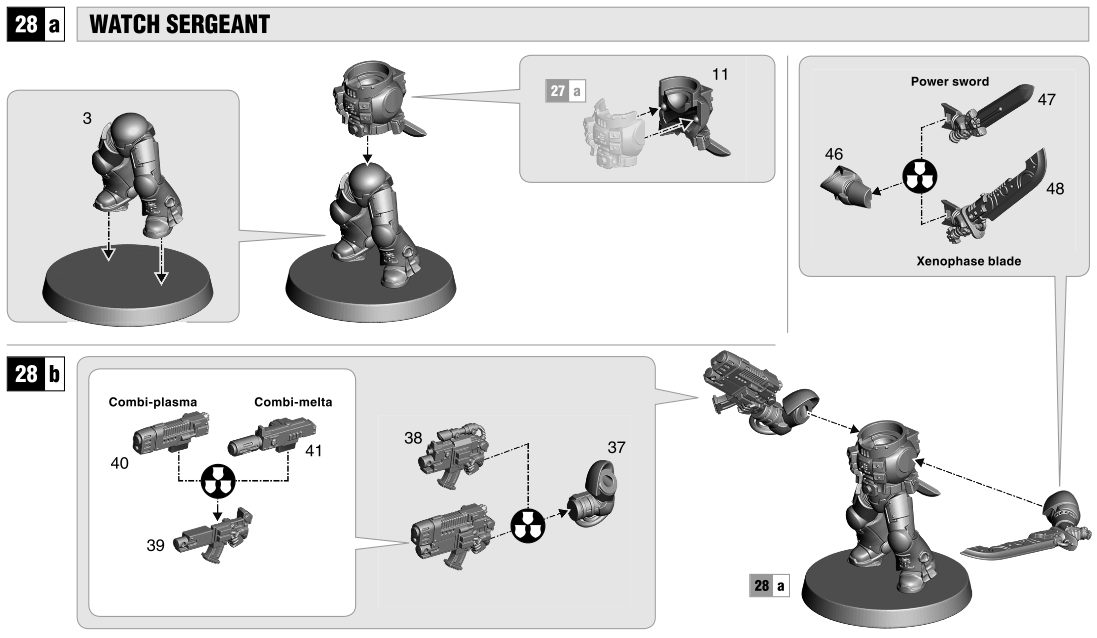 Combi-Weapons and a new Xenophase blade!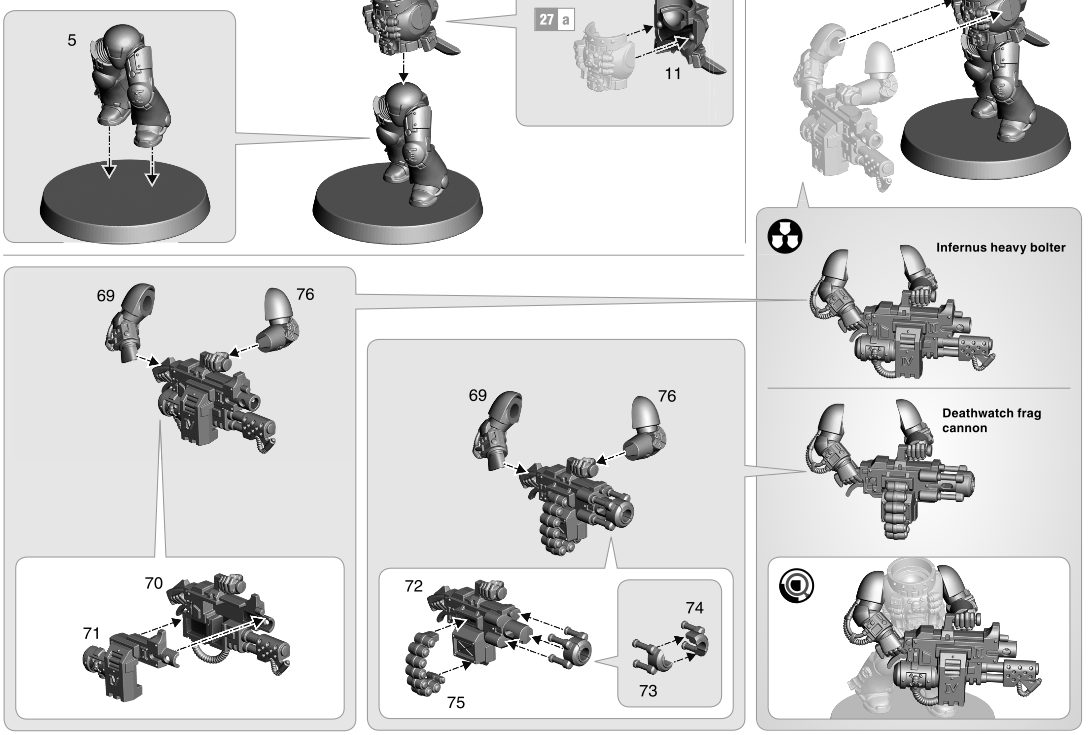 The Frag Cannon returns from Overkill and we see the new Infernus Heavy Bolter – for when you get unclose and personal!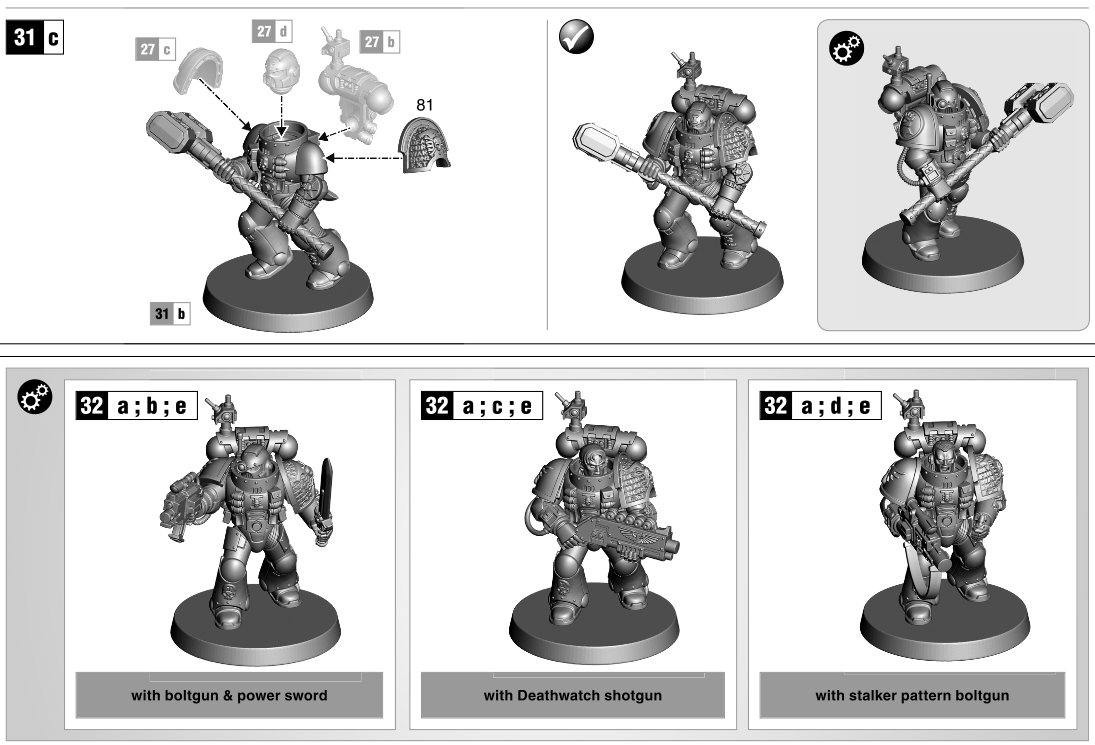 It's Thunder-Hammer time plus a Deathwatch Shotgun and a Stalker Pattern Boltgun – Not just for scouts any more.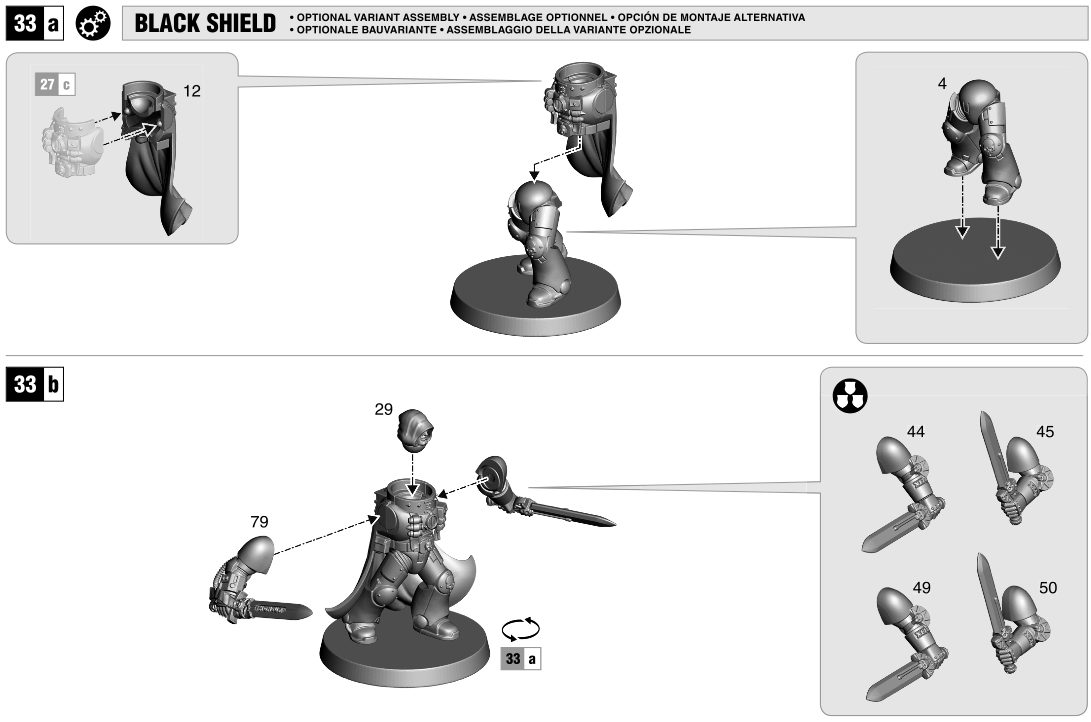 We get a good look at the new Black Shield variant – He looks ready for a duel with some dual-wielding!
The Eldar models are also featured in the assembly guide so be sure to hop over to GW's site and take a look. There are lots of cool bits and extras you're getting in the box for both the Deathwatch and Eldar. I'm pretty excited about this boxed set and can't wait to get my hands on it!
Did you get a chance to look through? Any awesome bits you liked?