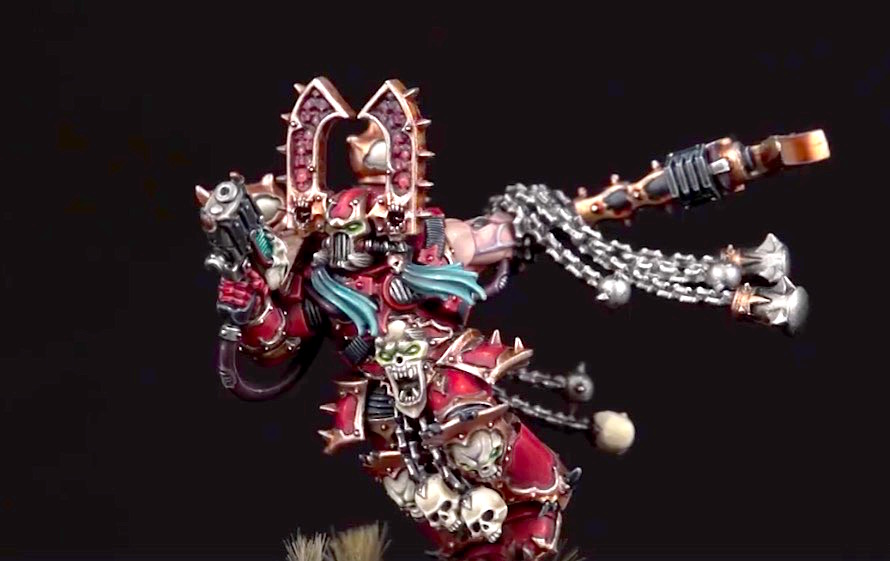 Chaos Space Marine players your dark calls have been heard – Chaos is BACK and they are bringing the HATE!
It looks like it's time to start collecting those skulls because Chaos Space Marine are getting a steroid shot of KHORNE heading their way. Who better to lead the charge than Kharn himself!
via GW 8-27-2016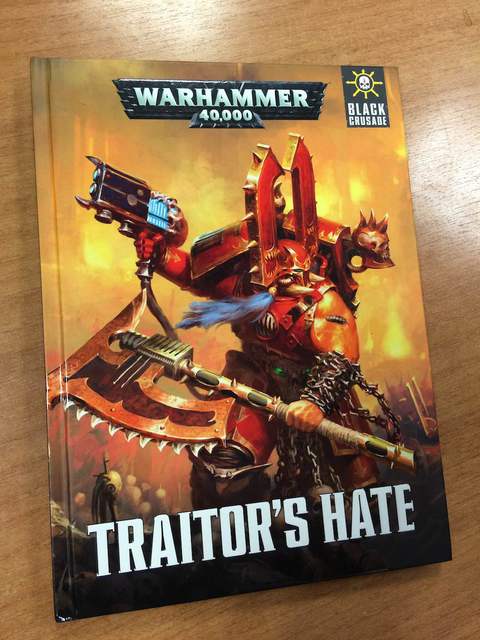 via Scanner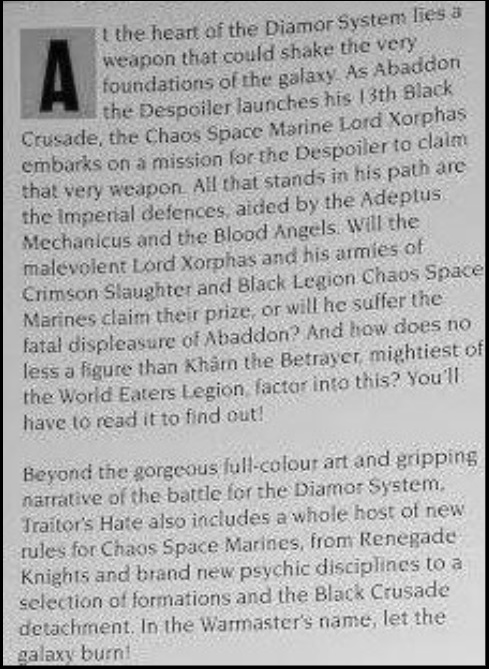 Let's break this down! First off Traitor's Hate looks to be kicking off a "Black Crusade" series of books in the Diamor System. Will this be like the War Zone Fenris series or Damocles Gulf? Unclear, but the text does allude to who is involved:
Abaddon (Black Legion)
CSM Lord Xorphas (Crimson Slaughter)
Kharn (World Eaters)
Adeptus Mechanicus
Blood Angels
Interesting! Also this book will have more than just narrative info. Looks like CSM are also getting some new toys to play with:
Renegade Knights
New Psychic Disciplines
New Formations
Black Crusade Detachment
The Warmaster is BACK and he's lighting a match to burn this Galaxy DOWN!