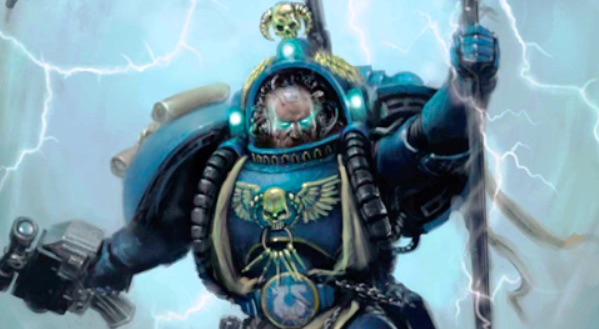 The 7th Edition Psychic Phase causes more than just Psykers to have headaches – Can the conundrum even be fixed?
The Warhammer 40,000 Psychic Phase in 7th edition has issues. I, personally, don't care for it and typically build armies that don't rely on getting a specific power off to win the game (or I just skip it on my turn because I don't care). That said, this approach might work for me for a local game night but in the larger scene that is "The Meta" this approach will get your army wrecked. Psykers are the internet boogie-man up there with Deathstars, D-Weapons and Drop Pods Doors.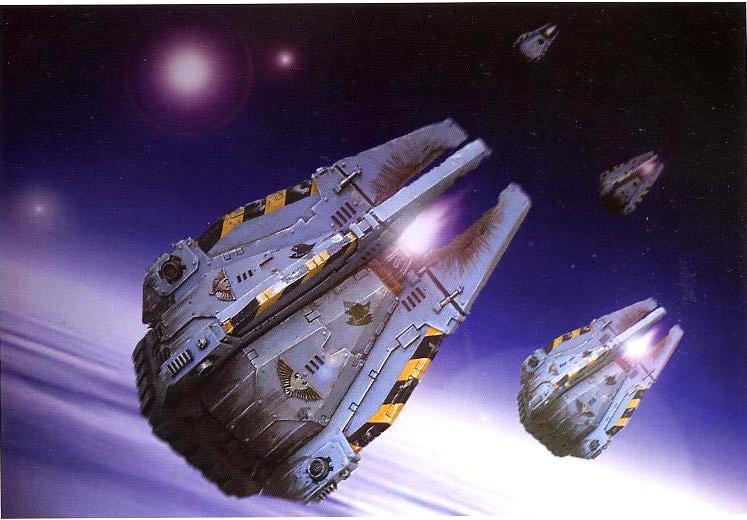 Open or Closed? I'll decide when I get there.
Right now, the state of the Psychic Phase is really in an "All-or-Nothing" mindset. You either want to completely dominate with Psychic Shenanigans or you want to take all your random dice and hope to get lucky to shut down that key power your opponent is trying to cast. That's the conundrum that I'm talking about and it can make for a very lopsided game at worst or a one-sided (aka boring) phase at best.
Without allies, there are really only a handful of armies that can overwhelm you with a ton of Warp Charge Dice. But because of this "wonderful" new allies chart pretty much everyone has access to the "psychic nuke" option. This has created a meta where tournament players love access to all these different options & builds but has left the casual players feeling just as overwhelmed as their piddly dice pool.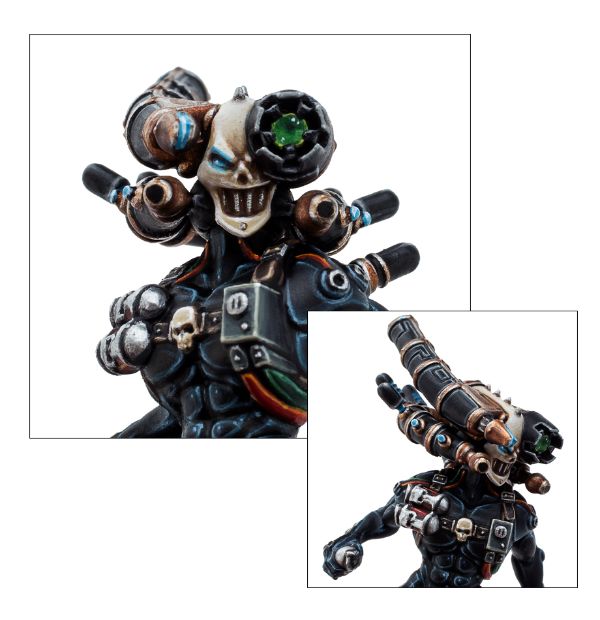 Just take me – but remember I'm squishy.
At this point I'm sure there are some people who want to point the finger at "the other" and blame them for this conundrum. The Tournament Player says, "Well build a better list and plan for it." The Casual Player says, "I don't want to play an unfluffy list with Daemons & Grey Knights as allies just so I can play at game night." And both sets of players point the finger (some times two, one from each hand – you know what I'm talking about) at GW and demand that they "fix" the situation.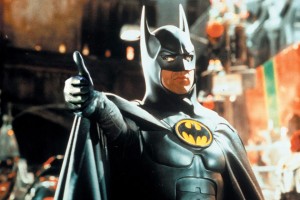 It's the thumb, right?
I know Tournament Organizers have gone in with their Junior Game Designer Hard Hats on and done a lot of work testing different options. "Let's limit WC dice to X amount" or "let's tweak Power Y to do this instead" – those are all solid ideas and I appreciate the effort, I really do, but at the end of the day it's just a band-aid fix. I think the only real way for this conundrum to get solved is for the entire phase to get scrapped and re-worked from the ground up.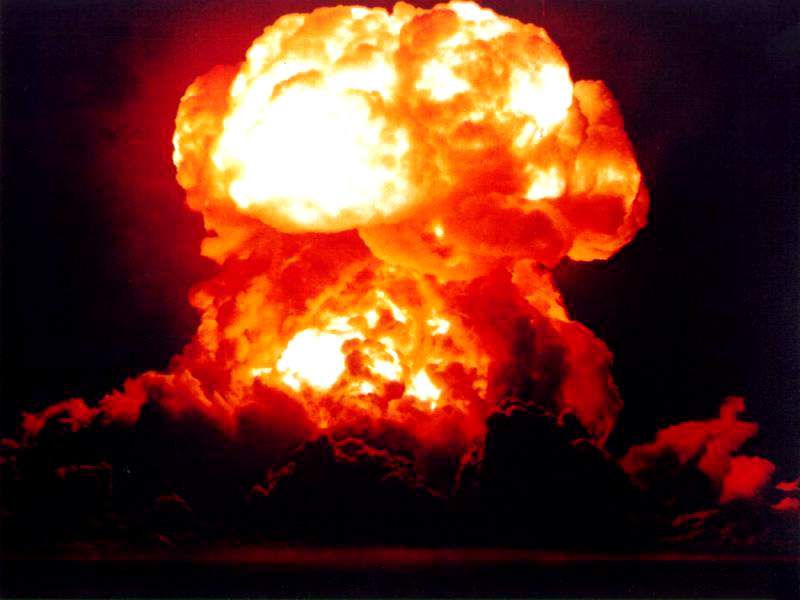 Nuke it – Preferably from Orbit.
Will that ever happen? Probably not in the next edition! There are way too many accessories (ie card decks & books) and formations out there that rely on the current state of the game for it to shift all that much. But I think Games Workshop already has a good blueprint of how they could tweak the phase to reel it in a bit with Age of Sigmar. Stay with me, I know you may have just blacked out from internet rage but here me out.
With the General's Handbook out Games Workshop limited the impact of Wizards in games of Age of Sigmar. The big change is that you can only use a spell once per army, per turn. Now, their spells are extremely limited in scope compared to 40k's different schools and powers. But some of the unique Wizards also have signature spells they can use besides the generic ones.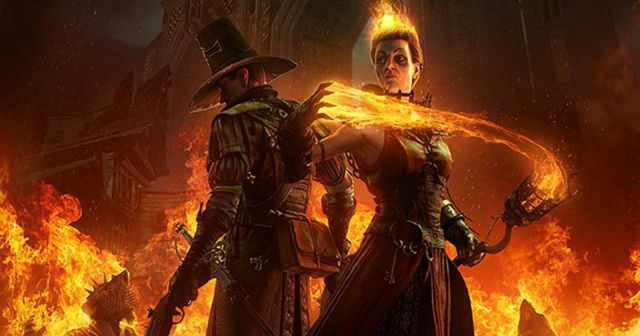 It's the Rage that burns within…No wait, that's Heartburn.
For 40k, I think there should be a mix of the two systems. Even if this one rule from AoS was borrowed and applied to the current system I think that would help bridge that gap quite a bit. Sure you might have 20 plus Warp Charge Dice but I know you're only going to be able to go for Invisibility one time, no matter how many Psykers have it "learned" now.
I'd also like to scrap the random Psychic Power generation mechanic to go along with this limitation. Psykers should get access to one school of powers (unless you've got a special rule that says you know all the powers). You can still only cast based on your Warp Charges and Mastery Level. Sure you could take 4 Telepathy Pskyers, but you're still only casting Endurance once. Same with Summoning lists…
Now, because of these new limitations, I think there is one other change that would need to be made: Psychic Shooting Attacks should just be reworked so that they are still a part of the Psychic Phase, use Warp Charges but can be used multiple times per army.  Just the "shooting powers" that have a stat line (so a range, strength, AP & "Type" value) can ignore the new restriction. Now those Daemon Summoning builds can still use all those Warp Charges they were generating – just not on summoning.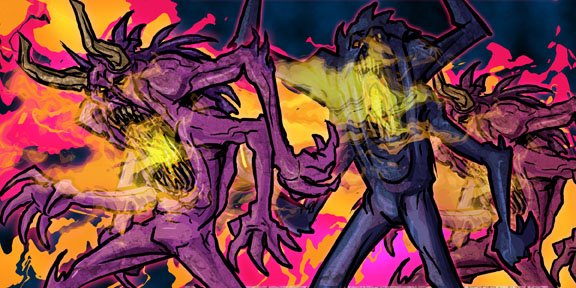 I can't call in ALL of my friends, but I can burn stuff? I can work with that…
Will these changes "fix" the Psychic Phase? Oh Heavens NO! I'm sure there are loop holes and exploits still. I haven't accounted for every specific scenario… and I don't want to spend the time doing so. Why? Because this is just a suggestion to a "problem" that players can't even agree really is a problem to begin with – a conundrum, if you will…
However, I do know that every edition of 40k has had problem an issue with the Psychic Phase of some type. This edition's problems are exacerbated a few "Star" Powers and few good ways to counter them – Plan Roll 6's only works for so long, trust me. Here's hoping the next version get it's right…or at least better!
What do you think? Do you have a solution to the Psychic Conundrum or do you just play it as it and let the dice decide?