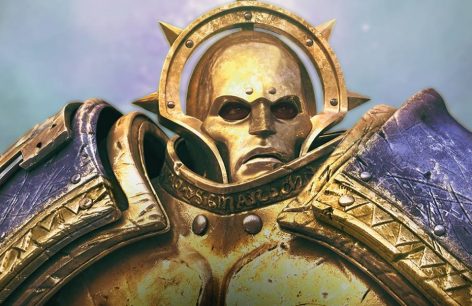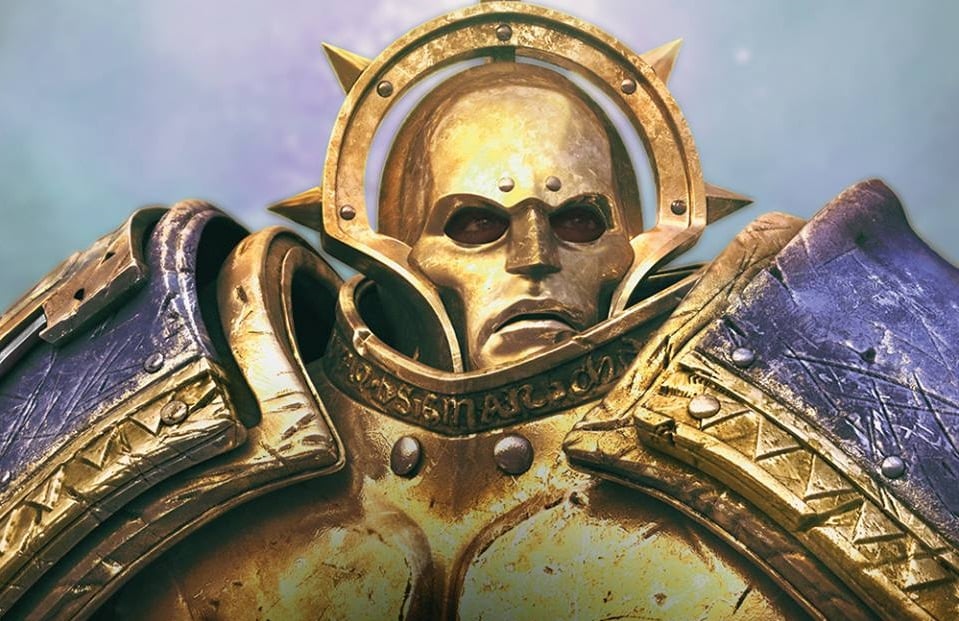 Games Workshop's got a Buff for Death & a new miniature for the Stormcasts…
via Games Workshop (Age of Sigmar Facebook)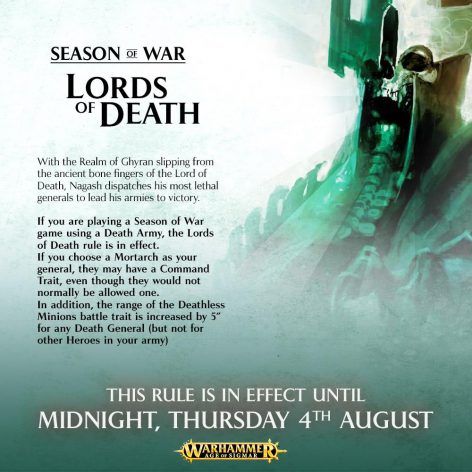 Nagash's greatest generals lead the attack on the Seeds of Hope. Champions of Death, Nagash calls upon you this day!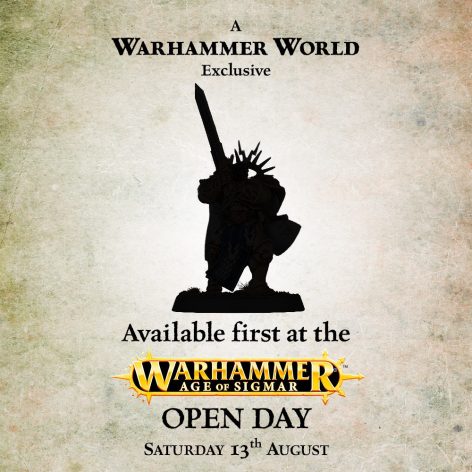 Something new and exclusive is coming to Warhammer World… We'll be revealing more on Friday, so watch out!

You'll be able to get it first at the Warhammer Age of Sigmar Open Day, so find out more about the event and get your ticket here!
That Lords of Death Buff is REALLY good! Getting an extra Command Trait (normally you're only allowed to use the general's) in your army can tip the tide. These temporary boosts have been pretty tame so far – this is the first one I'd say is maybe a little too good. But hey, it's only good for the rest of the day – use it while you can Death Generals!
That Mystery Miniature is pretty clearly a Stormcast Eternal – but the real mystery is which one. I've got a few suspects in mind, but we won't know for sure until Games Day.
Death – now is your time to strike! Go take the fight to Order (and take them down a peg or two…)