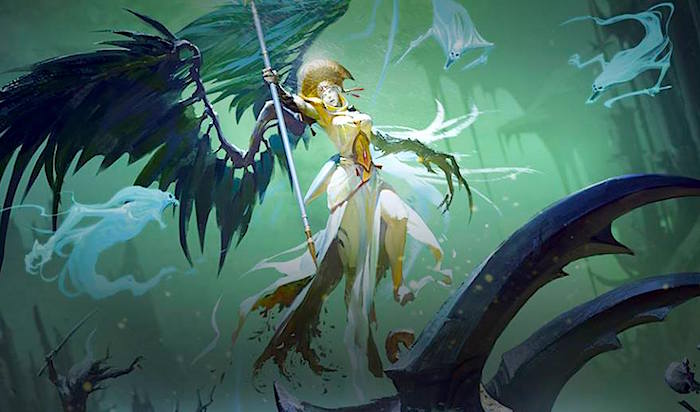 The Everqueen has arrived to support all of Order in the Season of War – Life Blooms and Order is strengthened!
via Games Workshop (Age of Sigmar Facebook)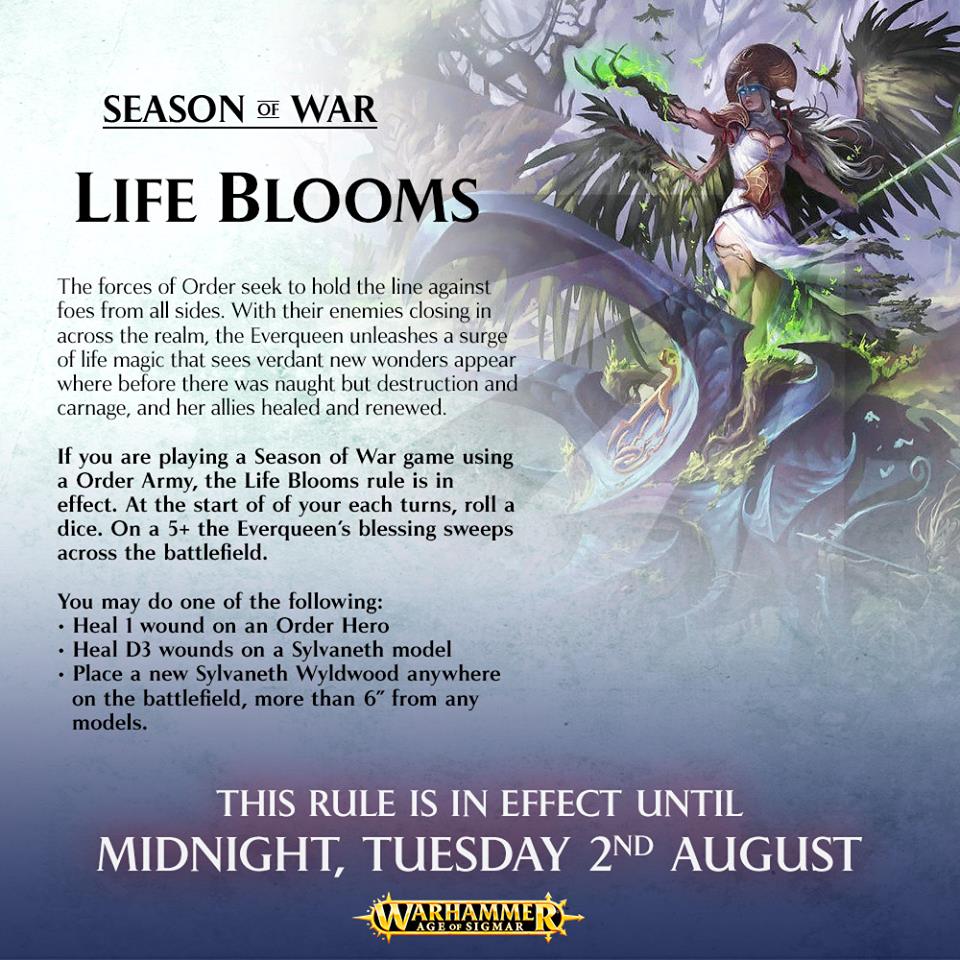 The grace of the Everqueen sweeps across the Realms. Warriors of Order, now is your time to secure your victory.

Join the battle today and report your results at your local store: Season of War Website
Since the results from the weekend came in, Order still has a significant lead but the other factions are still poking from all sides. These buffs can certainly be helpful but for non-Sylvanth Order players, odds are you might get a wound or two back on a hero during the game. Order might not need a boost but I don't think Games Workshop anticipated Order doing this well and I also don't think these boosts are that game breaking either.
Lore-wise, it also kind of fits. Sylvaneth has shown-up to reinforce her allies and this Bloom of Life would be welcomed respite. I think that the other 3 factions might need to team-up in some way in order to knock the Sigmarites and their allies down a few pegs…

There is still time left – strike at Order while you still can!