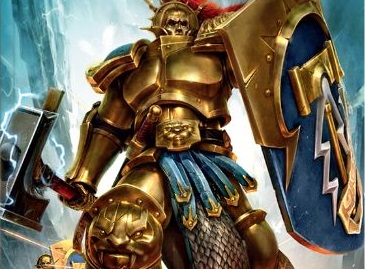 Games Workshop's Age of Sigmar Miniature has been spotted and exposed – Check out the new Stormcast Eternal exclusive!
It's amazing what a little digital detective-work can unveil.  What we thought was a black hole of a mystery miniature turns out to have plenty of secrets to discover.
via Games Workshop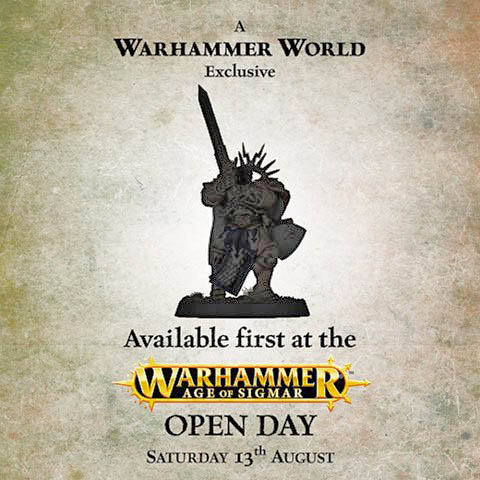 So we have a Stormcast Eternal with
two-handed sword
cape
Lightning "halo – headplate"
It looks like a minor unit champion of some type to me.
~In any case if you want it get to Age of Sigmar Open Day nice and early.