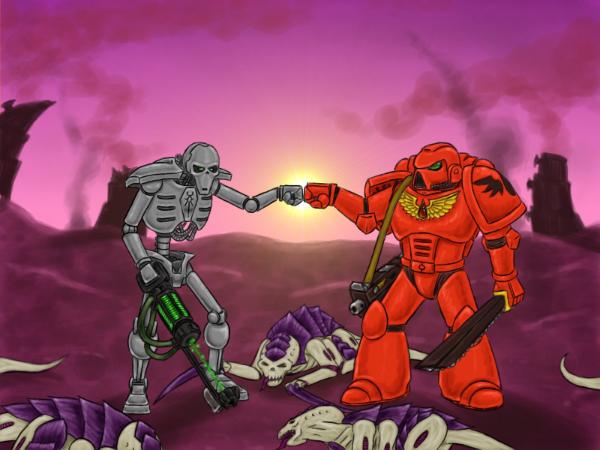 Games Workshop appears to have hired some outside talent that's VERY familiar with the franchise.
Veteran Sci-Fi and Fantasy writer Matt Ward may be working for Games Workshop again:
via Matt Ward (Twitter @thetowerofstars)
So, it'd seem I have a new client.
Matt Ward first joined Games Workshop back in 2002 working on a number of different projects for the company. He left back in 2014 and has been working on his own novels, novellas, and more. He's been quite busy since he left – you can check out his personal site for more info – but from the pic and text above it appears he's come back to Games Workshop.
~Welcome back Matt. Everyone – be nice.