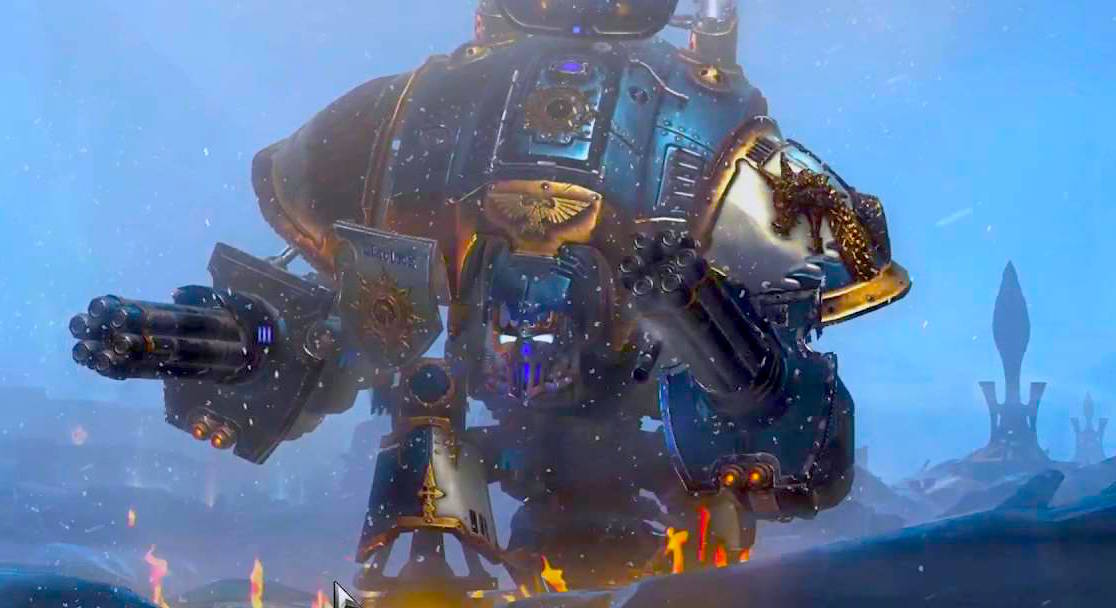 Relic just pulled the covers off the upcoming Dawn of War III gameplay and more.  Take look at this 40K fans!
Relic invited a set of video game reviewers up to Vancouver to get a good look at gameplay and some new units from the highly anticipated Dawn of War III.  Sit back and take a look.
IGN: Dawn of War 3 is Bigger and Deeper Than Ever
YOGSCAST: Dawn of War 3 Gameplay FIRST LOOK

Luetin09: FIRST LOOK – Eldar Wraithknight | DAWN OF WAR 3
Eurogamer: 20 minutes of Dawn of War 3 gameplay (Hands-on Impressions)
~ It's gonna be HOT!
And just to get your blood pumping… Set this for full screen and just smile!