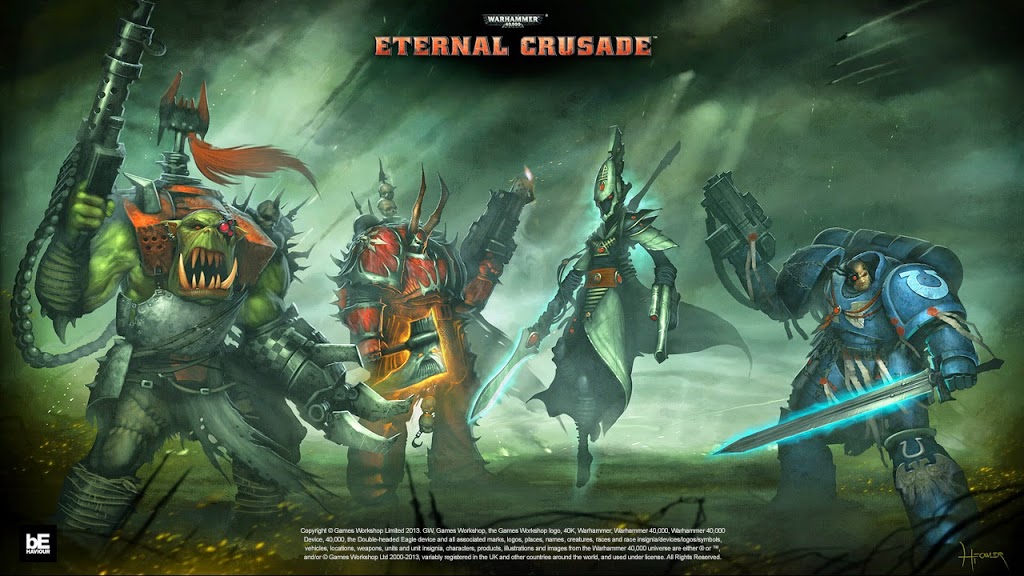 The Team from Behaviour is back with another update – this time they bring you Space Wolves & more!
via Eternal Crusade
Nathan Richardsson, Noah Ward, and Katie Fleming recently gave a Production Update (beard update, Space Wolves, Iron Warriors, Altansar), and were later joined by Brent Ellison to play the game live with Crusaders! The show finished up with Q&A and giveaways.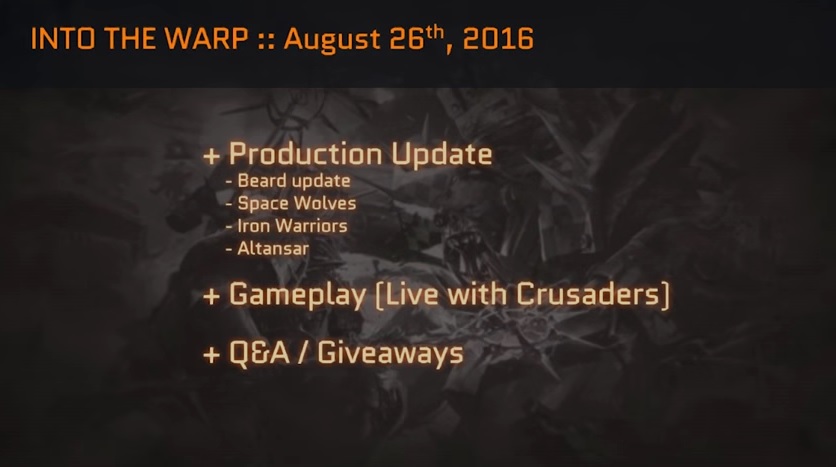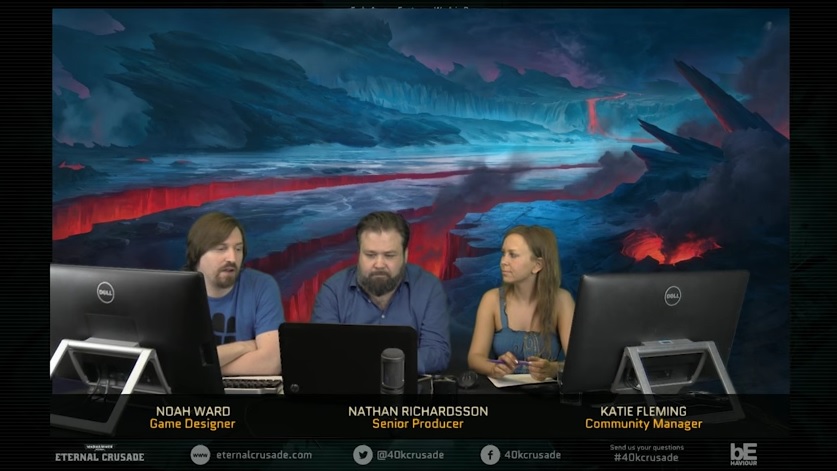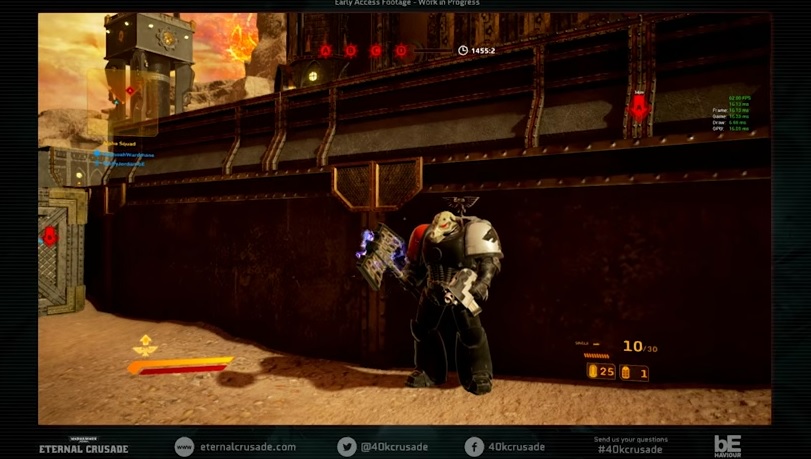 Wolf Priest!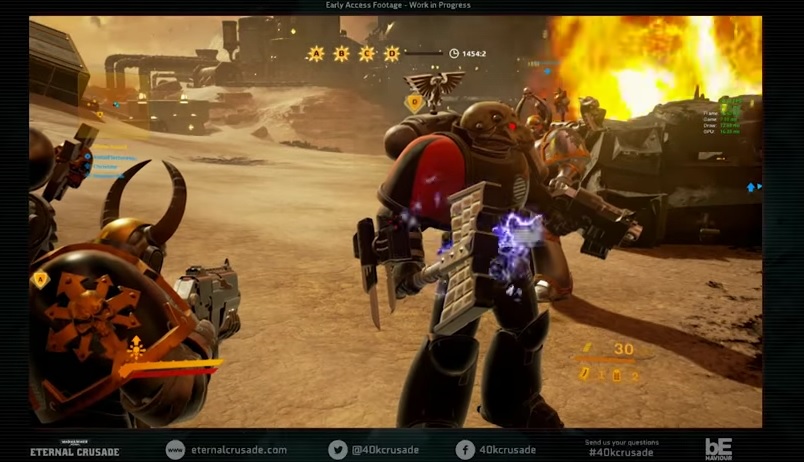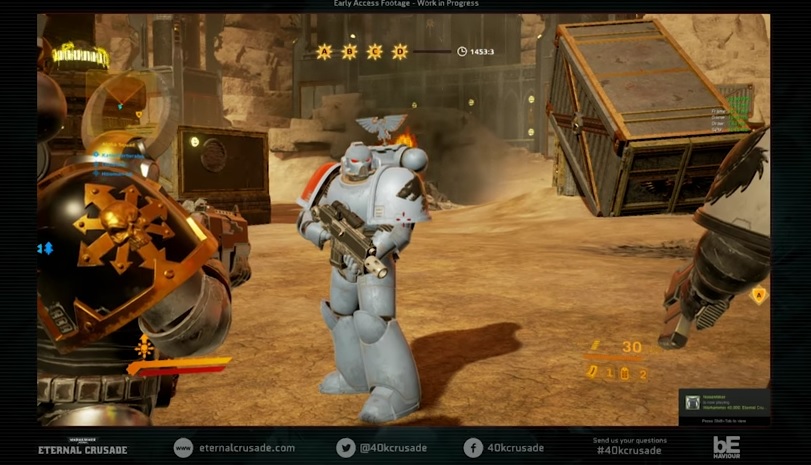 Grey Hunter!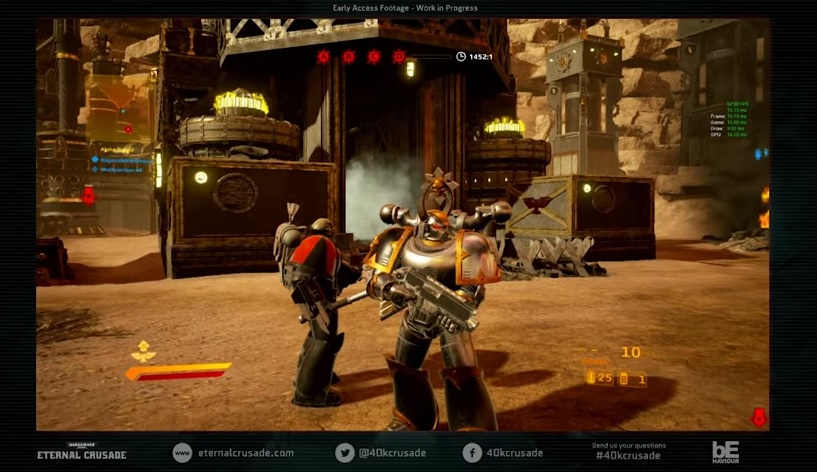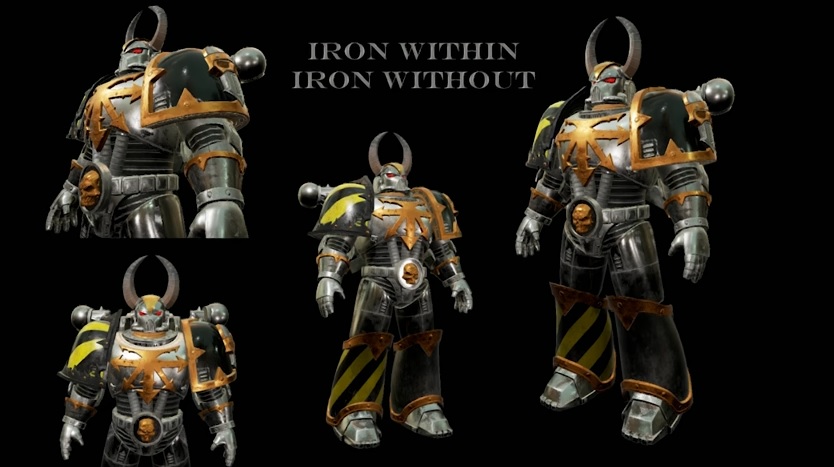 Iron Warriors!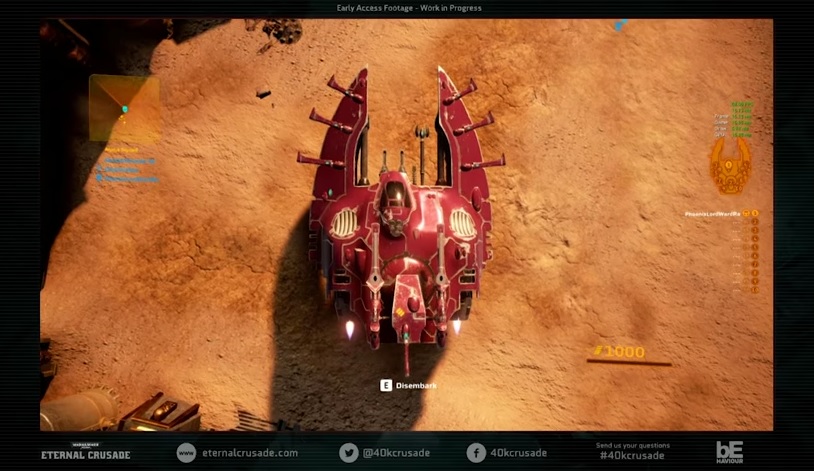 Eldar Wave Serpent – now a sweet paint job!
It's still all Early Access – Footage and everything else is still subject to change!
Space Wolf Fans, your time is coming! Nathan still has his beard so once he shaves it (or trims it) that is the signal that the Wolves are fully implemented. But for now, you'll have to make due with the custom skins and models for the Space Wolves.
But Chaos players, don't fret – Iron Warriors are also on the way. They were the shiny new Chaos faction revealed this week on the stream. The crew also mentioned more info on weapon upgrades and load-outs, custom chest pieces and a whole slew of cool, new stuff. They are also looking to upgrade the engine to a newer version of Unreal so even higher-end rigs can up the FPS on their systems.
The game is launching next MONTH! You can read The State of the Crusade Update on their website.
If you like what you see and want to jump in NOW you can join their early access program – just remember it's not done yet but they are working on it and constantly improving.
Space Wolves – AAARRRROOOOOOOO!