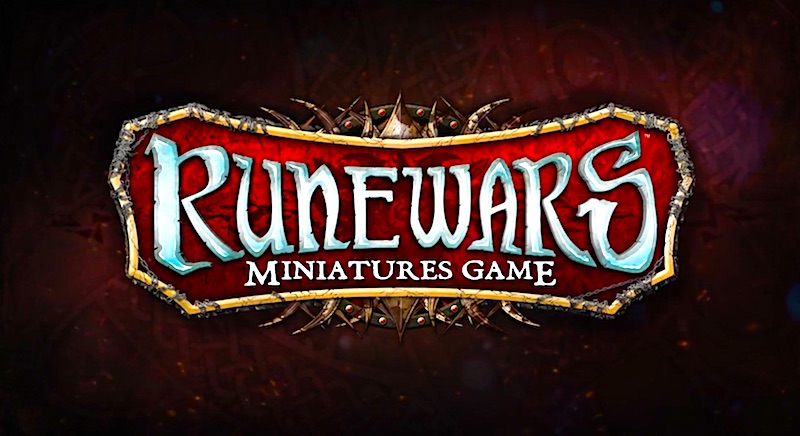 The industry is changed! FFG is rolling out a rank and file fantasy tabletop wargame with the Runewars Miniatures Game.
First, take a look at this video.  Really – watch it.
Now, let's talk about this simply from a 10,000 foot level.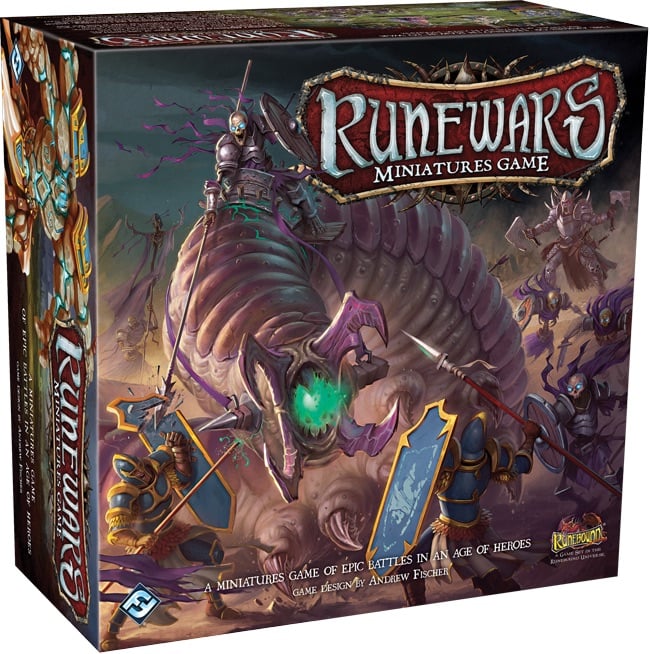 Fantasy Flight Games is making a rank and file plastic fantasy miniatures wargame set in their Runewars world.
You heard that right.  FFG is rolling into the "grand mini wargame" market.
Take a look at these miniatures: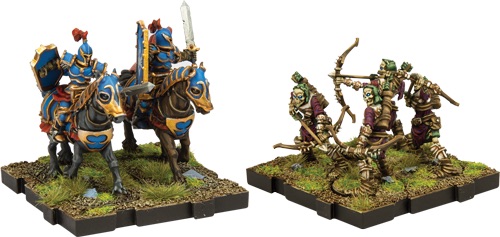 These miniatures are about the same scale as 40k / Age of Sigmar
Note the modular square unit trays that interlock to make larger rank and file units of various shapes.
Smaller models have round bases and fit 2×2 into a square unit tray (see below).
Cavalry fit two side by side into a square unit tray.
Heroes and large models fit on a single square unit tray.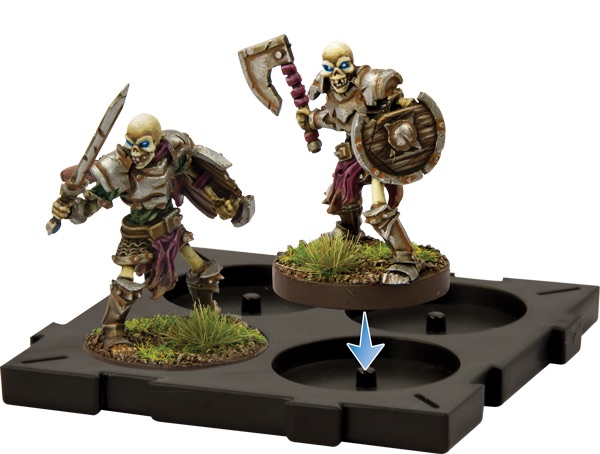 Here's the contents of the starter box set: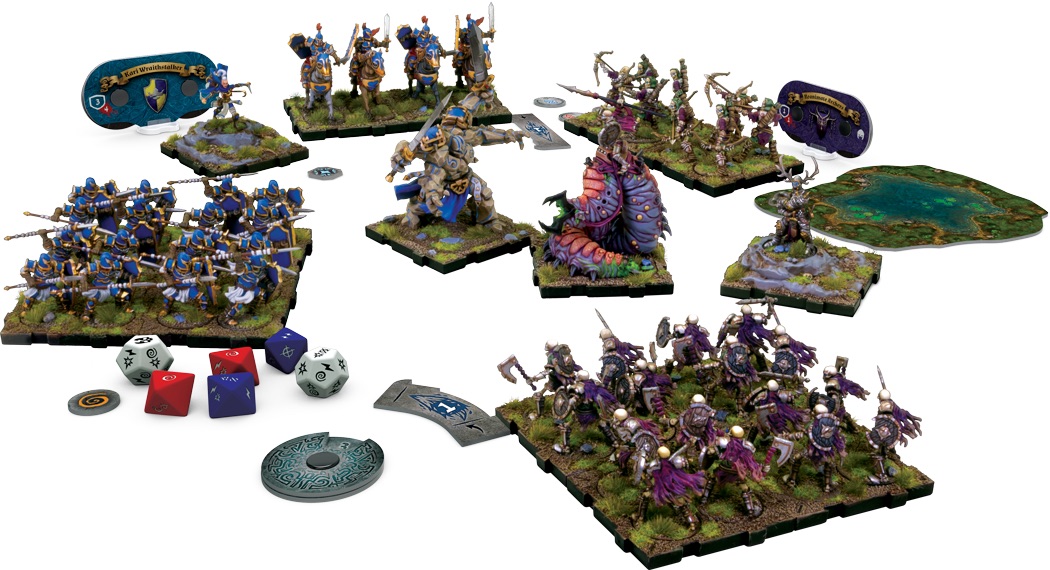 Here is the basics of the Runewars Miniatures Game Starter Set:
2 players
90 minutes playtime
"RuneWars: The Miniatures Game is a two-player miniatures game of battles between the great powers of Terrinoth. In each game, you and your opponent will gather armies of miniatures and lead them into battle—blocks of infantry will maneuver for position, cavalry wings will wheel and slam into a weakened flank, and monstrous rune golems or carrion lancers will smash through formations of lesser warriors. Innovative command tools, two distinct factions, and countless ways to customize your experience combine to offer an unparalleled miniatures gaming experience in RuneWars. Finally, with forty-eight beautifully sculpted, unpainted figures, you'll be able to paint and customize your armies to bring an entirely unique touch to your games and enter the hobby of miniatures painting! "
So note, that the miniatures are unpainted and FFG is encouraging players to "enter the world of miniatures painting!"  and says "We'll offer more information on painting your figures, along with in-depth tutorials, as the game comes closer to release." That sounds to me like there are are hobby products just out of sight in the future.
Next note the movement templates in the contents picture.  Yes, this game is played without tape measures and uses a large set of movement templates based on what X-wing uses.  You notch the movement template up against the forward side of the unit tray and move the unit to the other side of it, similar to moving Huge ships in X-wing. Whereas X-wing uses a single movement dial per ship, in Runewars each unit uses this dual dial play-aid: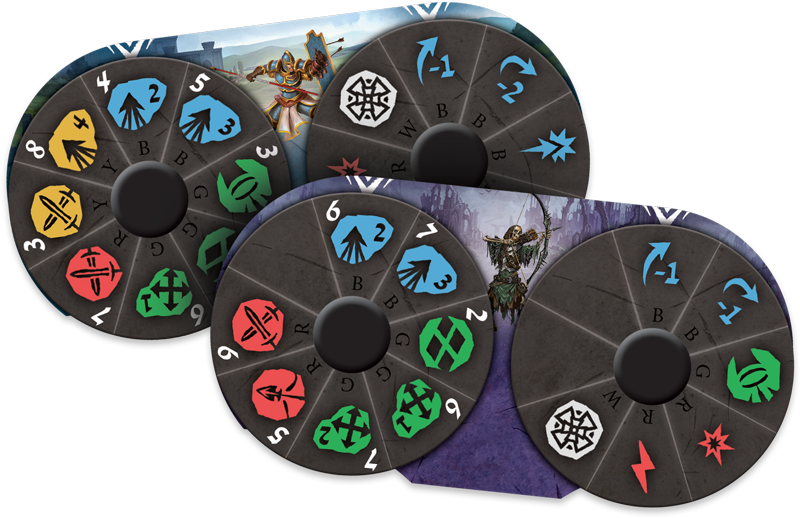 Each dial has a set of movement options on the left dial, and a set of actions on the right dial granting things like extra movement, attacks, or defensive bonuses, and special abilities.  Note that the contents of the dials are different between units allowing for a great variety of movement-action combinations.
This still very early days for Runewars The Miniatures Game, set in FFG's own world of Terrinoth.  While the initial boxed game contains only two factions, the world of Terrinoth contains many others, so time will tell just how big this game gets.
But you can say one thing for sure, the industry just got another rank and file fantasy game from one of it's biggest manufacturers.  Get ready folks, FFG is muscling into a whole new market for them.  This one will make BIG BIG WAVES.
~What do you think of it? Can FFG bottle lighting again with a Fantasy rank and file game using many X-wing elements?