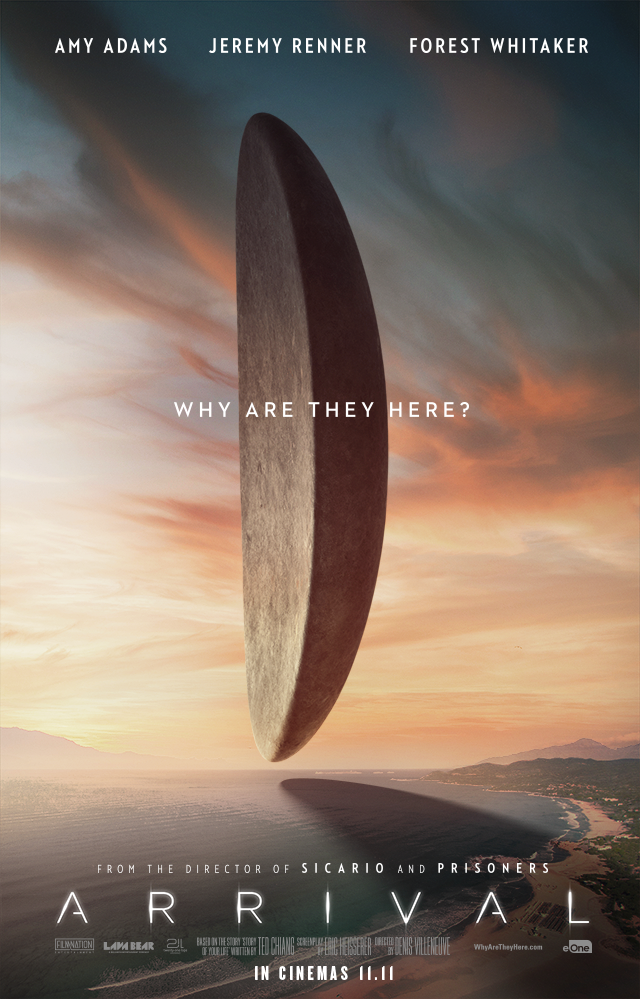 Buckle up for some high tension and intergalactic linguistics.
Arrival is based on Nebula, Sturgeon, Campbell, and Asimov award winning author Ted Chaing's novella Story of Your Life. He's known for telling beautifully crafted stories that explore what defines humanity through the lens of science fiction. His short stories are poignant and mind blowing – click the link up there and buy the book. You won't regret it.
it's directed by Denis Villeneuve (Sicario, Incendies) with cinematography by Bradford Young (Selma, Pawn Sacrifice). The cast is headed by Amy Adams, Jeremy Renner, and Forest Whitaker.
Two trailers were released this week – along with great source material this movie is gorgeous.
The international trailer gives us a little different view…
I greatly enjoyed the novella, so I'm looking forward to what looks like a refreshing anti- Independence Day: Resurgence.
Arrival hits theaters November 11th
Thoughts?