Geekery: George R.R. Martin's 'Wild Cards' Coming to TV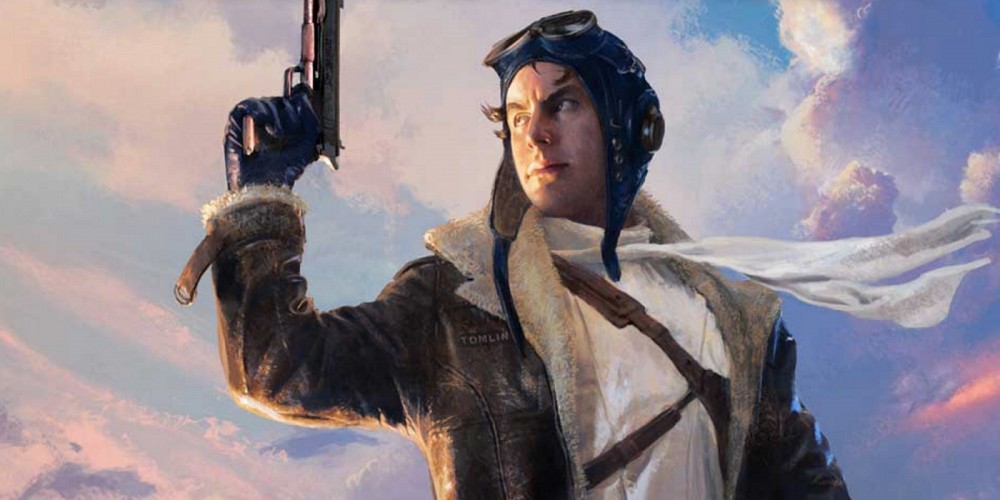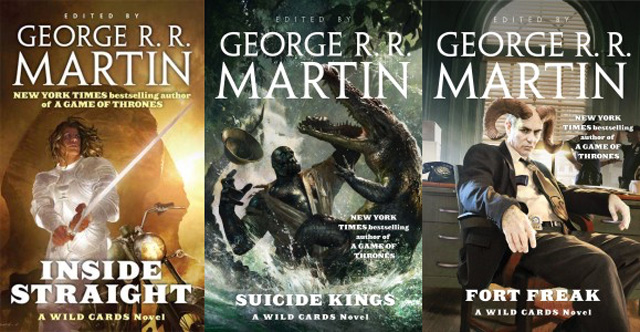 The rights to George R.R. Martin's long running series have been picked up for television…
… by Universal Cable Productions, part of NBCUniversal. Other shows in their stable: Mr. Robot, Colony, and Battle Star Galactica among dozens of others. Melinda M. Snodgrass, who has been with Martin for the entire run of Wild Cards, is executive producer along withGregory Noveck. Martin announced the deal on his LiveJournal.
The shared world of the Wild Cards diverged from our own on September 15, 1946 when an alien virus was released in the skies over Manhattan, and spread across an unsuspecting Earth. Of those infected, 90% died horribly, drawing the black queen, 9% were twisted and deformed into jokers, while a lucky 1% became blessed with extraordinary and unpredictable powers and became aces. The world was never the same.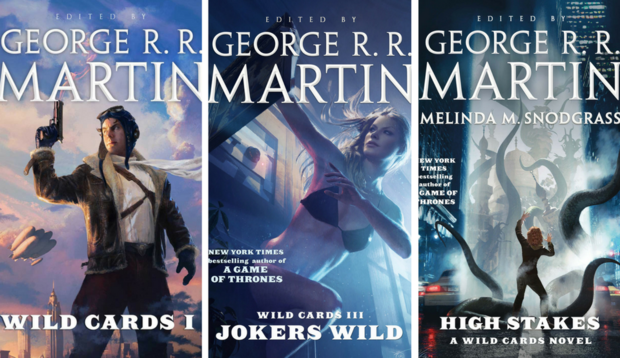 The first volume of the Wild Cards series was published in 1986, and was a finalist for that year's Hugo Award, ultimately losing to Alan Moore's WATCHMEN. Twenty-two volumes have been published to date, with a twenty-third (HIGH STAKES) scheduled for hardcover release later this month, and three more in the works. Translations and reprints of many of the Wild Cards books and stories have been published around the globe, in France, Germany, Brazil, Spain, Mexico, Russia, Japan, Italy, and the United Kingdom. Comic books, graphic novels, and role-playing games have also chronicled the adventures of the aces and jokers of the WC universe.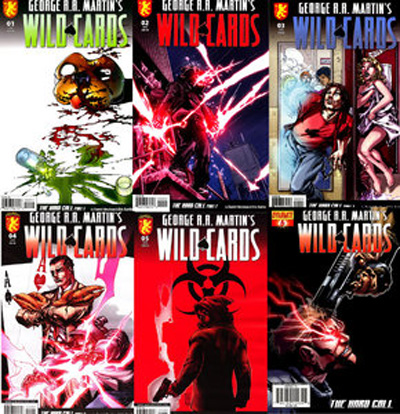 Wild Cards is a series of books, graphic novels, games… but most of all it is a universe, as large and diverse and exciting as the comic book universes of Marvel and DC (though somewhat grittier, and considerably more realistic and more consistent), with an enormous cast of characters both major and minor. There are thousands of stories to be told in the world of the Wild Cards, and Gregory and Melinda and UPC hope to be able to tell many of them.

Which stories will be adapted? Which characters will be featured? Hard to say at this early stage.
This has the potential to be amazing in the right hands. There are hundreds of characters and their many stories written by great authors to delve into. The 30 years worth of material is a bona fide treasure trove.
What do you think of this announcement?
Subscribe to our newsletter!
Get Tabletop, RPG & Pop Culture news delivered directly to your inbox.