The shortlist for Astronomy Photographer of the Year is out – and the finalists are out of this world.
It's time for the Insight Astronomy Photographer of the Year award. This year's batch is filled with awe inspiring images. Winners will be announced on September 15th, and they will displayed in a free exhibition at the Royal Observatory Greenwich's Astronomy Centre starting on the 17th of September.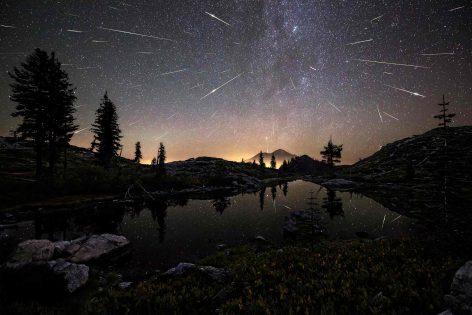 Brad Goldpaint (USA) The Perseid Meteor Shower shoots across the sky in the early hours of 13 August, 2015, appearing to cascade from Mount Shasta in California, USA. The composite image features roughly 65 meteors captured by the photographer between 12:30am and 4:30am.