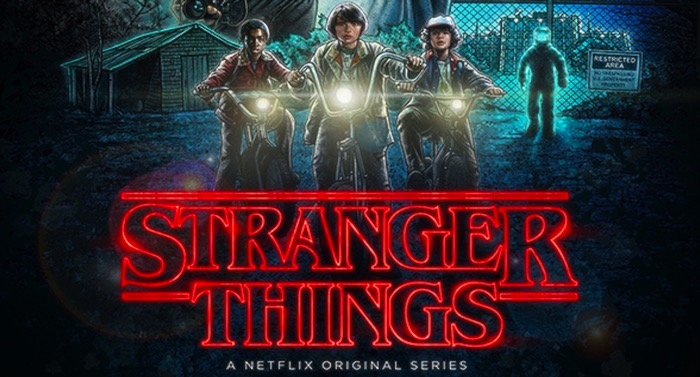 The music was one of the great things about the series – now you can own it.
If you've watch the series (if you haven't – get on it, it's fanfreakingtastic) you'll want to snag this album. It's got all of the moody synths you could ever ask for. It's great to game to – it sets the mood for spooky and sci-fi RPG sessions perfectly.
The score was composed by Austin, TX based band Survive. The group is made up of childhood friends Michael Stein and Kyle Dixon.
"The [Duffer Brothers, the show's creators] found our music somehow," [Kyle] Dixon says. "I don't really know how they found it. They'd used a song of ours in a little mock trailer that they made to finish the concept pitch. I guess through pitching that, and it being successful, they decided to reach out to see if we were available to do more music for them. Of course, we said 'Yes.' … We discussed having a classic tone and feel to the music for the show but being reserved enough that it wasn't '80s cheese, while offering a refreshing quality so that felt modern. This was one of the qualities that drew them to our music in the first place. Having a familiarity with classic synths worked, but with an overall forward thinking approach."
I think they nailed it – the sound really helped transport audiences into the world of Stranger Things.
Volume 1 is available for download and streaming now, and Volume 2 is due out August 19th.
If you like what you here, Survive's discography – including pre-order for their newest album 'RR7349' – is available on
 BandCamp
.
And if that's not enough for you there's also a Spotify playlist of all of the classic tracks featured in the show.
Share your favorite Stranger Things moments in the comments.