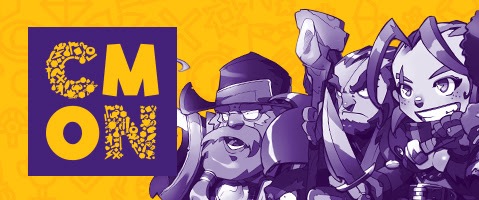 The BoLS Crew stopped by the Cool Mini or Not Booth at GenCon 2016 – Come see what they had at the show!
GenCon 2016 came and went but we're still unpacking (literally) all the goodies we got! CMON was there in force showing off all their great new products on the way:
CMON had a lot to show off in the video, but I wanted to talk about a few products they had at the booth that really caught my eye.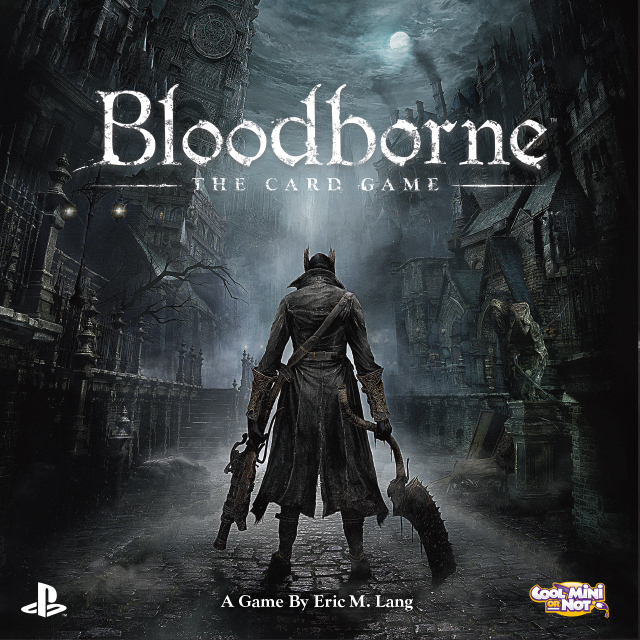 This one I had my eye on for a while. I'm a fan of Eric Lang's games – they are always a good challenge and pretty well balanced and tested. On top of that I have a soft spot for the Dark Souls inspired Bloodborne setting. We did pick-up a copy of this one so be on the look out for an unboxing but for now I'll give you a quick run down of the game. In a lot of ways this plays on the theme of Munchkin's work with your friends until you can backstab them and win. Players (called hunters) enter the dungeon to collect weapons, equipment and trophies. They have to work together to take on foes but at some point, there can only be one victor. If you've played Bloodborne or the other games like it, you know that PvP is a big part of the game and card-based version really takes some of it's queue from that. This one is out now so go check it out!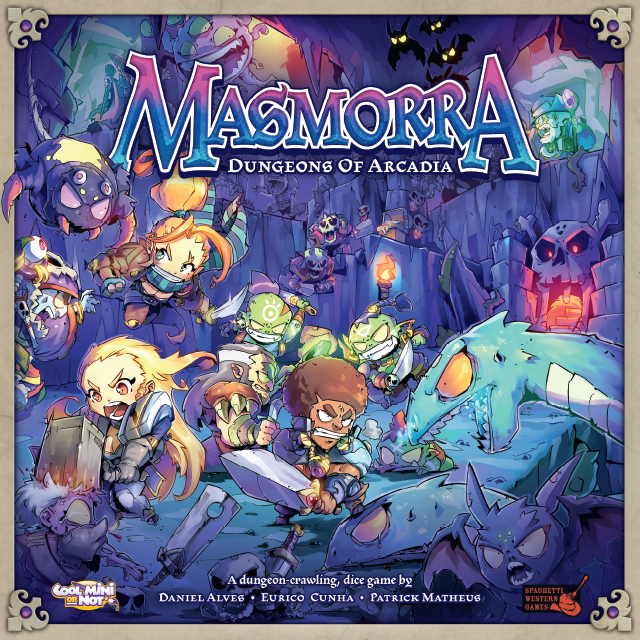 This is another one that we grabbed at GenCon 2016. It's not out yet but it's coming soon. Masmorra is classic dungeon crawler board game with that anime inspired style. There are other games like this out there but what makes this one unique is the different ways to play. You can go dungeoneering as a group or solo. You can play this game as a competitive game using experience and glory as your score or you can team-up for a cooperative campaign. If you like the chibi style mixed with some solid gameplay then keep an eye out for this one as well!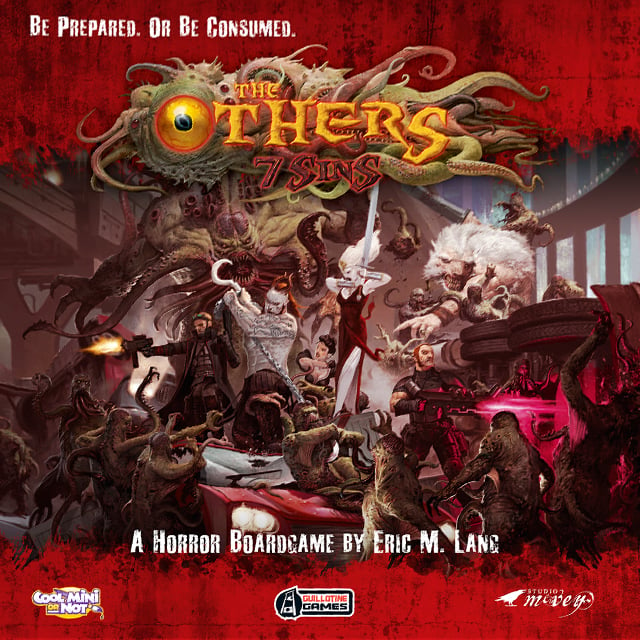 The Others: 7 Sins is another Eric Lang game that we snatched up at GenCon 2016. I really can't wait to show you guys the unboxing for this one because the models are…well, you'll see! This game has 2-5 players facing off for the fate of humanity. The "Sin" player gets to be the bad guys who are trying to spread corruption and destruction to the city of Haven. The rest of the players are members of F.A.I.T.H. an organization trying to stop this apocalypse from taking place. It's got futuristic sci-fi mixed with otherworldly Cthulhu & Judeo-Christian inspired demons running around. I think this is one that every gaming group should have in their stash!
Ta-da!,  Potion Explosion, Dark Age & Wrath of Kings were also at the booth. Each one is a cool product worth checking out. Ta-da! & Potion Explosion are for the more casual crowd. Dark Age & Wrath of Kings are definitely for the miniature/skirmish game players out there. We picked up a few surprises for all 4 of those products as well – like I said, we're still unpacking all those GenCon 2016 goodies! I hate to leave you hanging but I've got games to unbox and play. It's a rough job but someone has to do it. Thanks CMON!
CMON had a terrific booth and they have tons of cool stuff coming in the near future – What are you wanting to get your hands on?