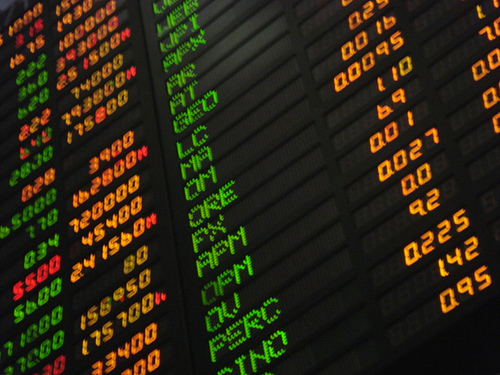 Professional Investment writer Richard Beddard is back with more thoughts about GW's financial reports.
If you're not familiar with Richard Beddard he is a writer for Interactive Investor. We've featured some of his work before. There was this piece about GW's strategy and also this video interview he did discussing how he has gone from supporting GW as an investment to questioning it's value.
Now Richard is back with another write-up of his thoughts towards GW and it's clearly messing with his head! Read the full article below:
"My frustration starts with page 1, which summarises Games Workshop's performance in the year to April 2016. The table reveals that revenue has fallen marginally. Profit derived from that revenue has fallen 27%. Games Workshop sells fantasy miniatures, collectibles and models for its Warhammer universes, which people assemble, paint, collect, and use to play wargames."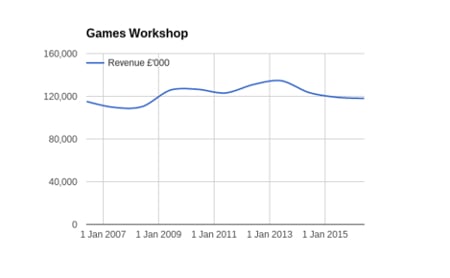 Mr. Beddard goes on to list his four major issues with Games Workshop:
Poor Explanations
Ignoring Threats
Is [Kirby] Worth it?
Source of Extreme Frustation
Poor Explanations
"On page 6 a single sentence explains the fall in profit. The company spent more on opening new stores and the depreciation charge on its new HQ, which doubles as a kind of theme park for hobbyists, also ate into profit.

Inevitably profitability has fallen. A chart on page 8 of the annual report shows return on capital fell from 40% in 2015 (and a high of 59% in 2013) to 27% in 2016. All of these numbers are impressive, particularly since the profit measure used in the calculation excludes royalties."
Overall, the sales dipped and overall profit fell and Mr. Beddard isn't happy with the single sentence explanation in the drop in profit. The main thing that helped GW turn a profit this year was the Royalty income (which he warns later may not be stable or sustainable).
Ignoring Threats
"I'm not confident about Games Workshop and the reason isn't, specifically, one of the putative challenges put up by naysayers over the years: the emergence of competing model and game designers, videogames, the availability of counterfeit models on the Internet, or the possibility that in future modellers might print their own miniatures using 3D printers.

I don't usually assiduously note page numbers in annual reports, but the information I need in Games Workshop's report is split up among pages that either rebut critics or extol the company's mission. These sections read like propaganda to me. Perhaps 90% of chairman Tom Kirby's statement, which opens the annual report, is a broadside against institutional shareholders who voted against motions at last year's Annual General Meeting."
It's not just the external threats Games Workshop isn't acknowledging that bother Richard, it's also the perception of fear the management has towards it's own stakeholders. Those stakeholders are customers, sharholders and employees. The claims from gamers that price hikes and rules changes forcing them out are falling on the management's deaf ears. It is Mr. Beddard's impression that the game drives new modellers and not that "the core customers are modellers who never play the game."
Is [Kirby] Worth It?
"[Kirby] says: "In my opinion the greatest risk is the same one that we repeat each year, namely, management. So long as we have the right people in the right jobs we will be fine. Problems will arise if the board allows egos and private agendas to rule. I will do my utmost to ensure that this does not happen on my watch."

It's the emphasis that's so odd. The whole annual report, like previous ones, is didactic, giving the impression of a company run ruthlessly from the top down. Games Workshop brooks little criticism and I wonder how long an organisation[sic] run that way can remain healthy."
One of the major issues Richard has with the upper management at Games Workshop who view their own employees as the business's biggest risk. When your report gives "the impression of a company run ruthlessly from the top down" and reads "like propaganda" to a professional investor you may want to check your tone. Something about the communication isn't jiving well with the reader.
Source of Extreme Frustration
"This is the source of my extreme frustration: 2016 was a relatively bad year for the core business, yet Games Workshop is healthy. A share price of just under 490p values the enterprise at just over £200 million, or 13 times adjusted profit (including royalties).

Though I have learned instinct is usually a poor way to judge an investment, my gut feeling is so strong I'm finding it difficult to suppress. Games Workshop isn't just making an enemy of me, it's putting me at odds with myself!"
For all the missteps and frustration Mr. Beddard's greatest pain comes from the fact that GW is putting him at odds with himself. The fact is that the core business (selling fantasy miniatures, collectibles and models for its Warhammer universes, which people assemble, paint, collect, and use to play wargames) is down. Royalty revenue pulled GW's rump off the proverbial roast worries Richard because he doesn't think that it's a long term sustainable source of income. He also has trust issues with the Board.
But in-spite of all that – it still "scores highly" as an investment opportunity. No wonder he's wrestling with himself on this one.
Go read the article and let us know what you think in the comments below!
Editor's note: Mr. Beddard's opinions expressed are his own. This article is not intended as investment advice but meant for information and discussion purposes only. Interested investors should seek investment advice from qualified investment advisors.