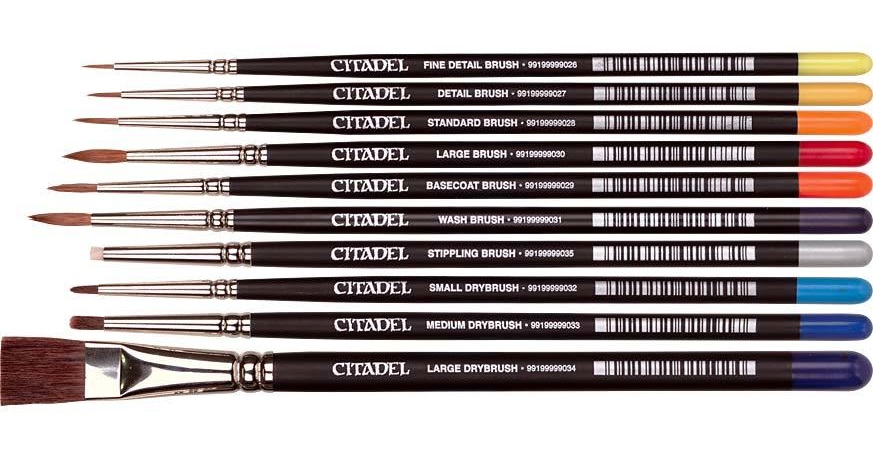 Games Workshop has a quick video that could save you a ton of money – Take care of your brushes!
via Warhammer TV (Facebook)

"As a bolter is to a Space Marine, so a brush is to a painter. Care for your equipment, and it will serve you well."
I know it's a simple video with some basic tips but these tips could save you hundreds of dollars over the course of your hobby career. If you factor in a full brush set of high quality brushes plus any additional "specialty" brushes you might want the dollars really start to add up.
These tips don't just apply to GW brushes either. If you're using anything else these still work! I have friends who swear by Winsor & Newton Series 7 brushes and those aren't cheap either. Any tips that will increase the lifespan of those brushes are welcome tips to me.
Keep the cap – If the brush came with a plastic cap for the bristles us it when you're done to help protect them.
Mind the gap – Don't dip the entire brush-head in the paint pot! You'll trap paint in there and ruin the brush.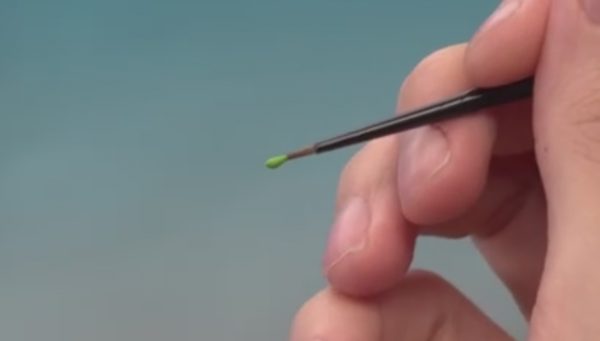 A little dab will do ya!
Use cold water – Hot water could loosen the glue that binds the bristles. Use cold water and you shouldn't have that problem.
BoLS Bonus Tip: If you're getting left over paint on your brush bristles after using a color you're not cleaning your brush often enough. There are quite a few ways to stop this (use a wet palette, use a paint retarder or "slow-dry" medium, thin your paints with water, etc.) but the easiest and cheapest way is to clean your brush after every few applications of paint.
Personally, If I find myself going back for of the same color more than 3 times, I try to remember to clean and dry the brush really quick. That generally does the trick for me but it could vary for you.
There are lots of new players and painters out there – share the knowledge!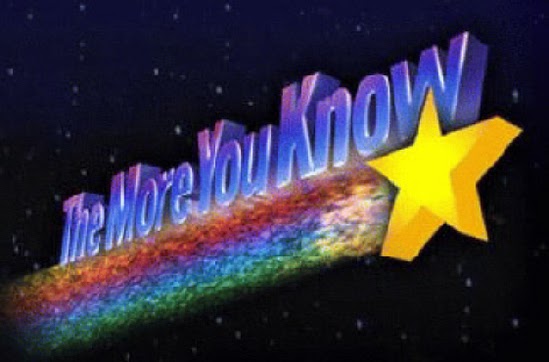 If you're a veteran painter what tips have you found to increase the life of your hobby brushes?