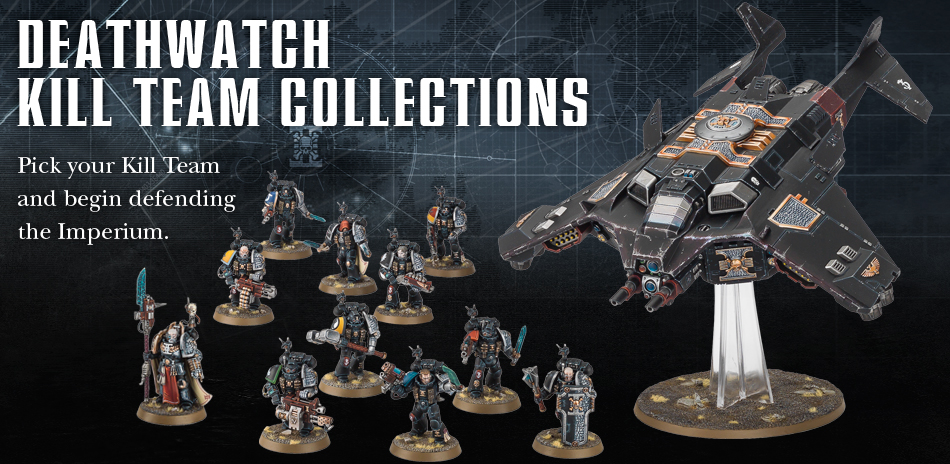 The Deathwatch are here in force – come take a look at the Special Forces of the Space Marines!
via Games Workshop
Corvus Blackstar
Deathwatch Terminators
Deathwatch Venerable Dreadnought
Deathwatch Vanguard Veterans
Deathwatch Kill Team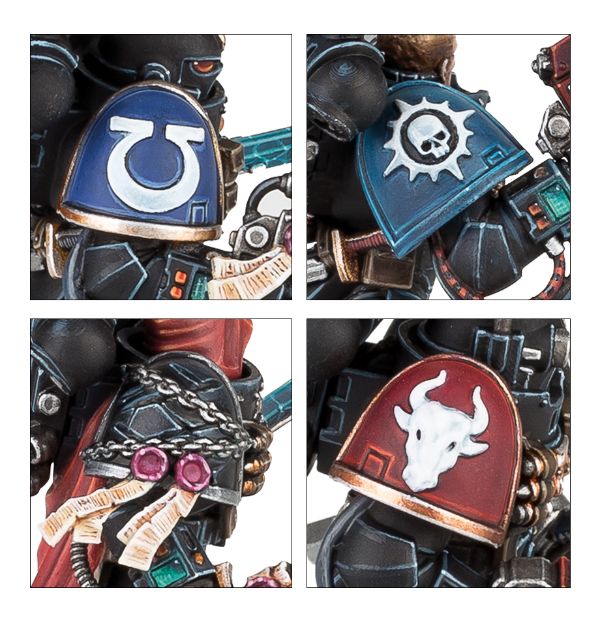 I'm super pumped about the Deathwatch Kill Team box set. If you're wanting to make a unit that will put the Sternguard to shame then make a unit of Deathwatch Marines! Personally, I'm just glad to see all this cool new stuff – I know a lot of it is reboxed but the Deathwatch Upgrade sprue is great as are the new Marine Armor Mk VIII sets for the Deathwatch.
And I don't want to downplay the arrival of the new Corvus Blackstar either – It definitely has some of the Imperial Design aesthetic to it, but it' doesn't look as blocky as the Stormraven. It looks interesting for sure.
What's your take? Any Deathwatch models you can't wait to get a hold of?