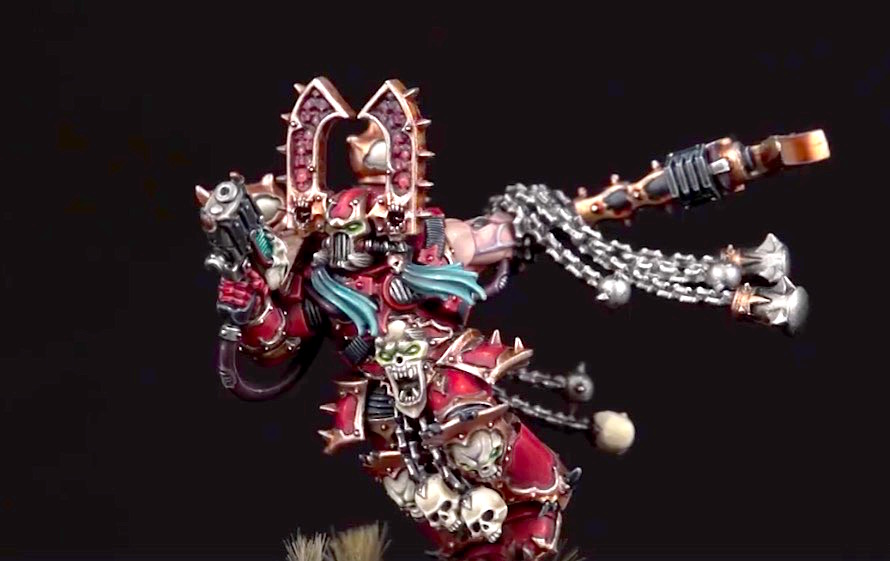 GW says we can expect some CSM goodies this weekend. Take a look!
We've already seen the earlier tease for the Kharn the Betrayer mini and the Traitor's Hate book over the last week.  Here's GW's latest:
via warhammer 40,000 (facebook) 8-29-2016
More news, this weekend.
We can't wait!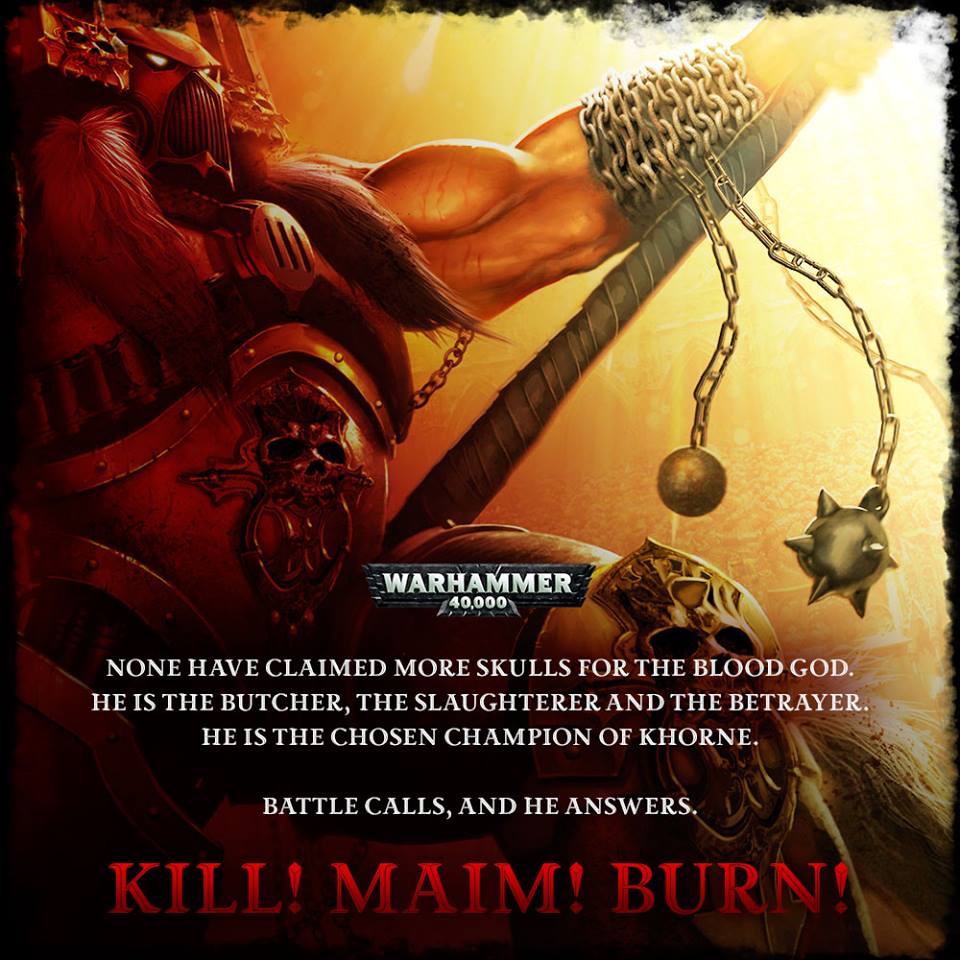 None have claimed more skulls for the Blood God
He is the Butcher, the Slaughterer and the Betrayer
He is the chosen champion of Khorne
KILL! MAIM! BURN!
~We'll see what GW keeps teasing out this week, but it looks like it may be a good time to be a CSM player (AT LAST)