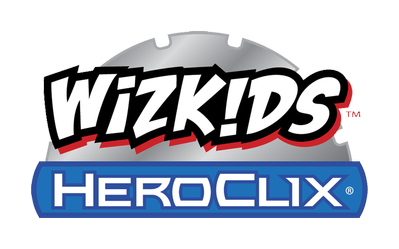 Come on, partner… let's do this!
Electrically powered coils put a massive spring in Frog-Man's step when he fights crime along side Spiderman and The Avengers. Take a look at what he has to offer to your games…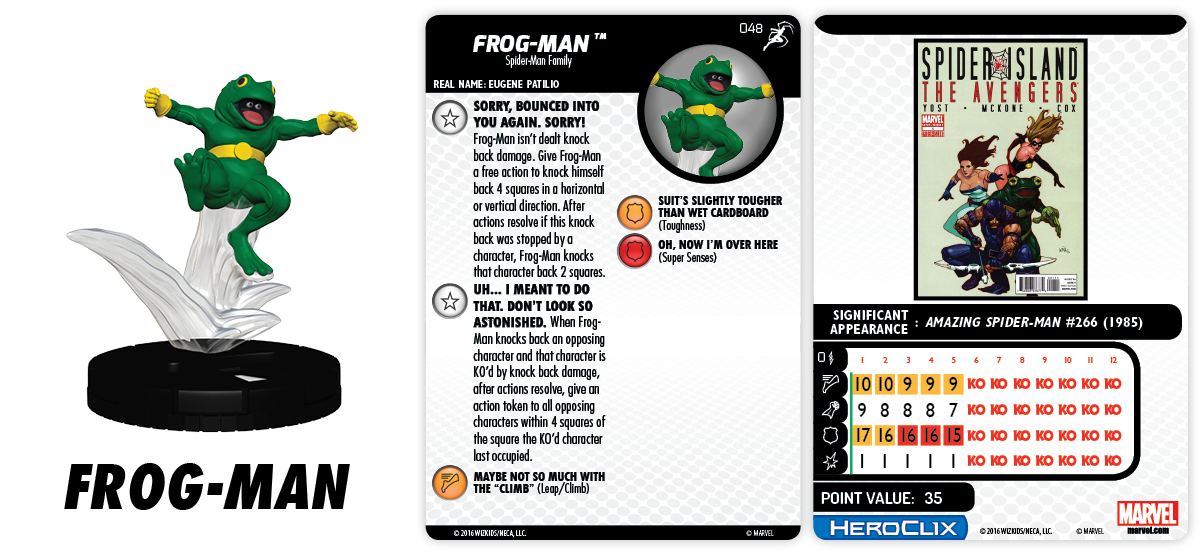 Weighing in at a very affordable 35 points, he sports a minimalist's dial with few powers and modest attack and damage values, but Frog-Man has a couple tricks to help you get a jump on the competition.  He has Leap/Climb for his entire dial and a high movement value to get him exactly where you need him on the map to make use of his pair of traits.  His first trait, Sorry, Bounced Into You Again, Sorry, states that Frog-Man is not dealt knock back damage and he can also, as a free action, knock himself back 4 squares in a straight vertical or horizontal line. If his path is stopped by another character, that character is then knocked back two squares.  When using this trait Frog-Man himself is not being knocked back from a particular direction like he normally would be when attacked, instead you just pick which direction and go from there.