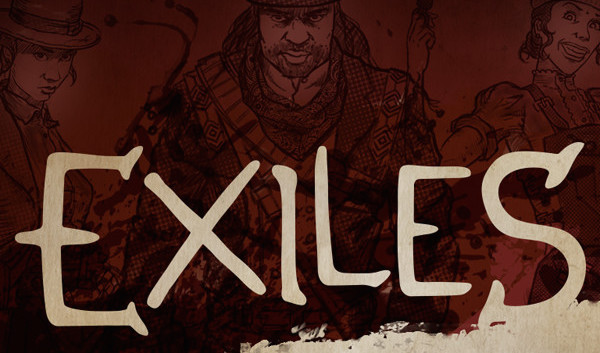 The West gets down and dirty in this fast paced RPG/miniature game hybrid.
Mindworm Games is an outfit out of New Orleans. They debuted their wild west RPG hybrid at GenCon this year, and it was an instant hit with attendees. Exiles runs like an RPG and plays like a skirmish wargame. It's a frenetic cooperative game that pits players against a bunch of bad dudes controlled by a game master. The format allows for quick, one shot games and longer campaigns for those that want more of a narrative. Its language is salty, its characters are gritty, and its world is down and dirty.
Exiles gives you what you love about wargaming and turns the story up to 11. You get to watch your character evolve through a dynamic system that goes into the kind of depth you used to only get in a table top RPG. At the same time, the system is simple enough to support the fast, fluid style of play you expect of a skirmish wargame.
We got to watch one of the demos they ran at GenCon – when they say frenetic, they mean it. Take a look…
What sets Mindworm Games apart – beyond the great game – is that they make all of their products in a workshop a stone's throw from the owners' house. Their miniatures are spincast in small batches – they even create the molds in house – and the wood components are branded by hand. They've been documenting the production process for the first run of Exiles on their Facebook page.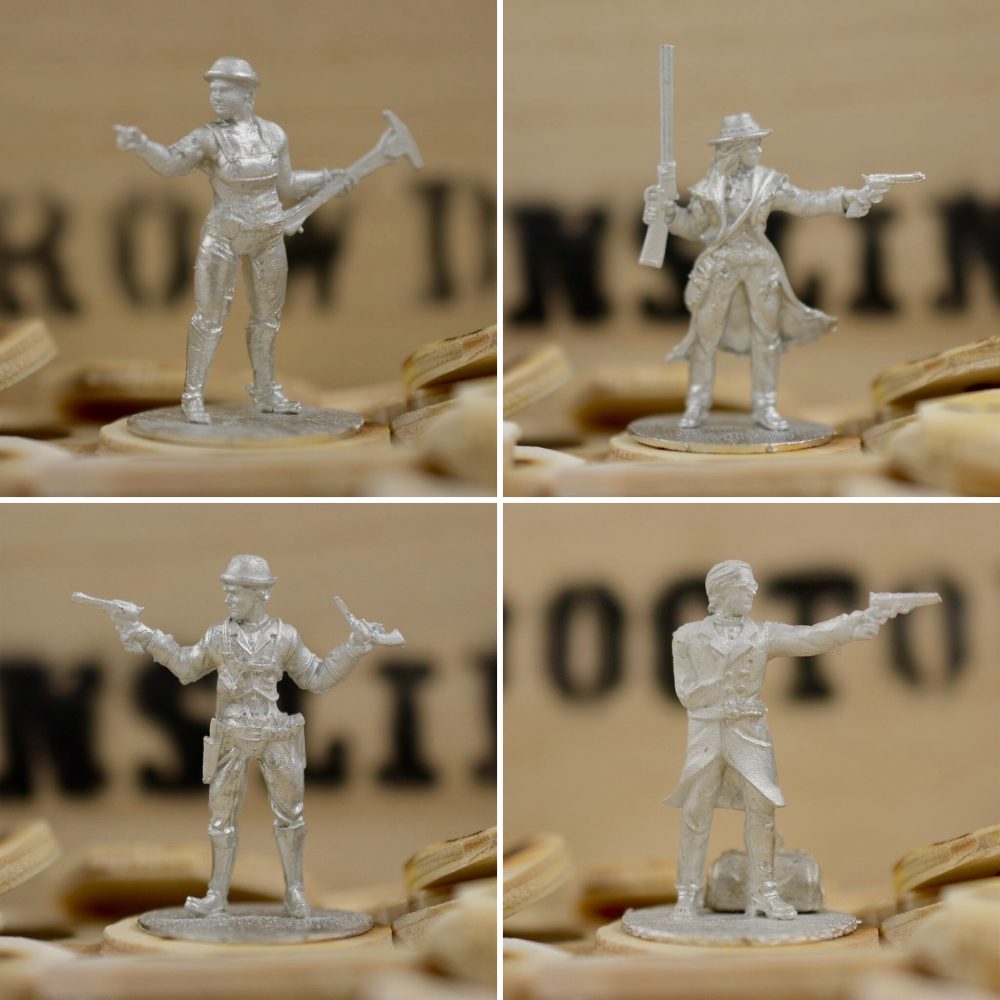 The care taken to create this game really shows when you hold a box in your hands. The boxes are made of solid wood, branded individually with a brand that was hand cut and forged at the workshop. You are thrust into the world of Exiles the moment you open the shipping box – they use straw instead of packing peanuts. No detail has been spared.
To start playing all you need are the rules and a starter box. You can easily expand your games with persona packs and campaign sets.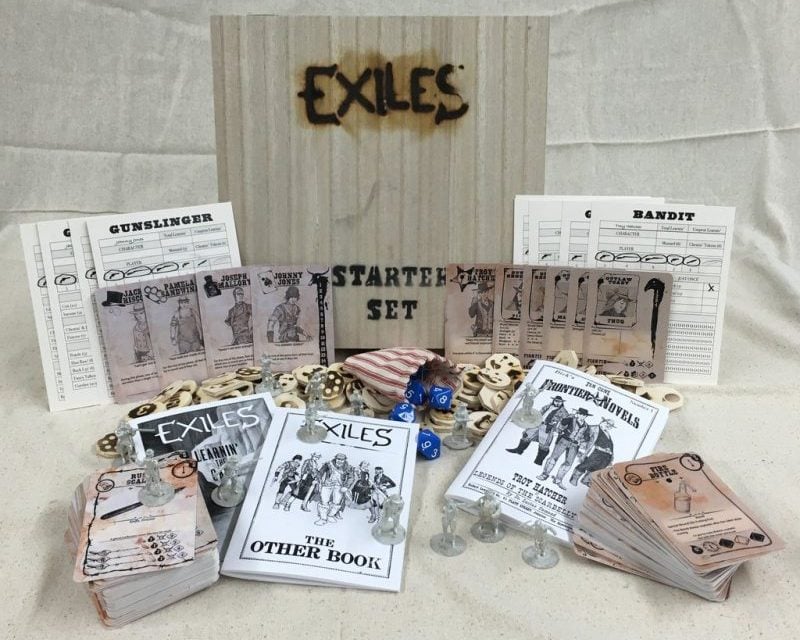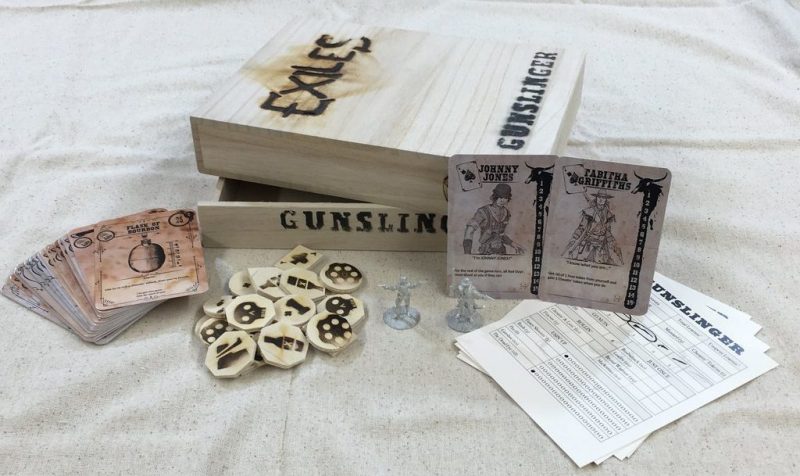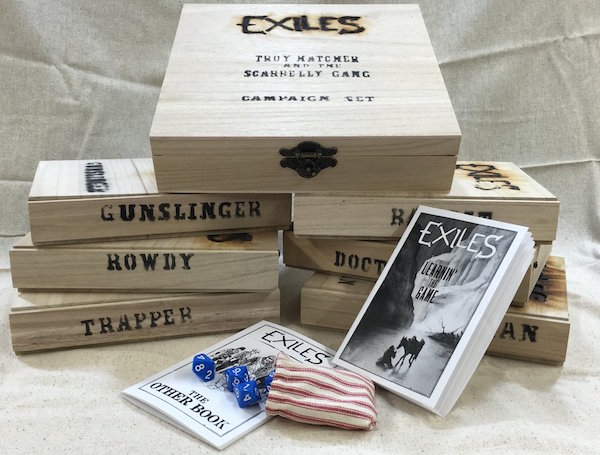 For updates – and the occasional live Q/A with Mindworm's owner Benson Green – check out the company's Facebook and Twitter.
Are you playing Exiles? What do you think of it?