Privateer: Iron Gauntlet Finals GENCON 2016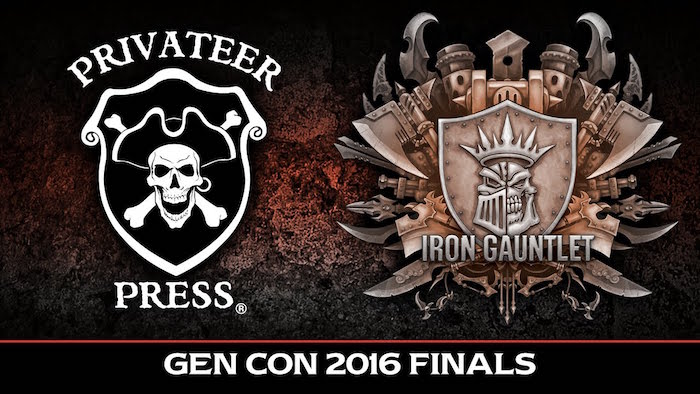 At the top table, Legion of Everblight take on a Khadorian force for ALL the marbles – who will take it? Come see.

The Iron Gauntlet Finals from Gen Con 2016 came down to a battle between Jake VanMeter (Legion) vs. Chuck Elswick (Khador). Who will prove they're the best? Let's see…
Will Shick and Will Hungerford are here for all your awesome color commentary.
Do you think you have what it takes to contend for the ultimate title in Warmachine and Hordes competitive play? ENTER THE IRON GAUNTLET! Compete in Iron Gauntlet Qualifier events across the world for glory and a chance to earn a spot to compete against the very best of the best at the Iron Gauntlet: WARMACHINE & HORDES World Championship at Lock & Load GameFest 2017! In this epic confrontation one will emerge to claim the championship and earn the title "BEST IN THE WORLD."
THE GAUNTLET HAS BEEN THROWN. Prove you're the best… IF YOU'VE GOT THE METAL!
Are you competing in this year's Iron Gauntlet?