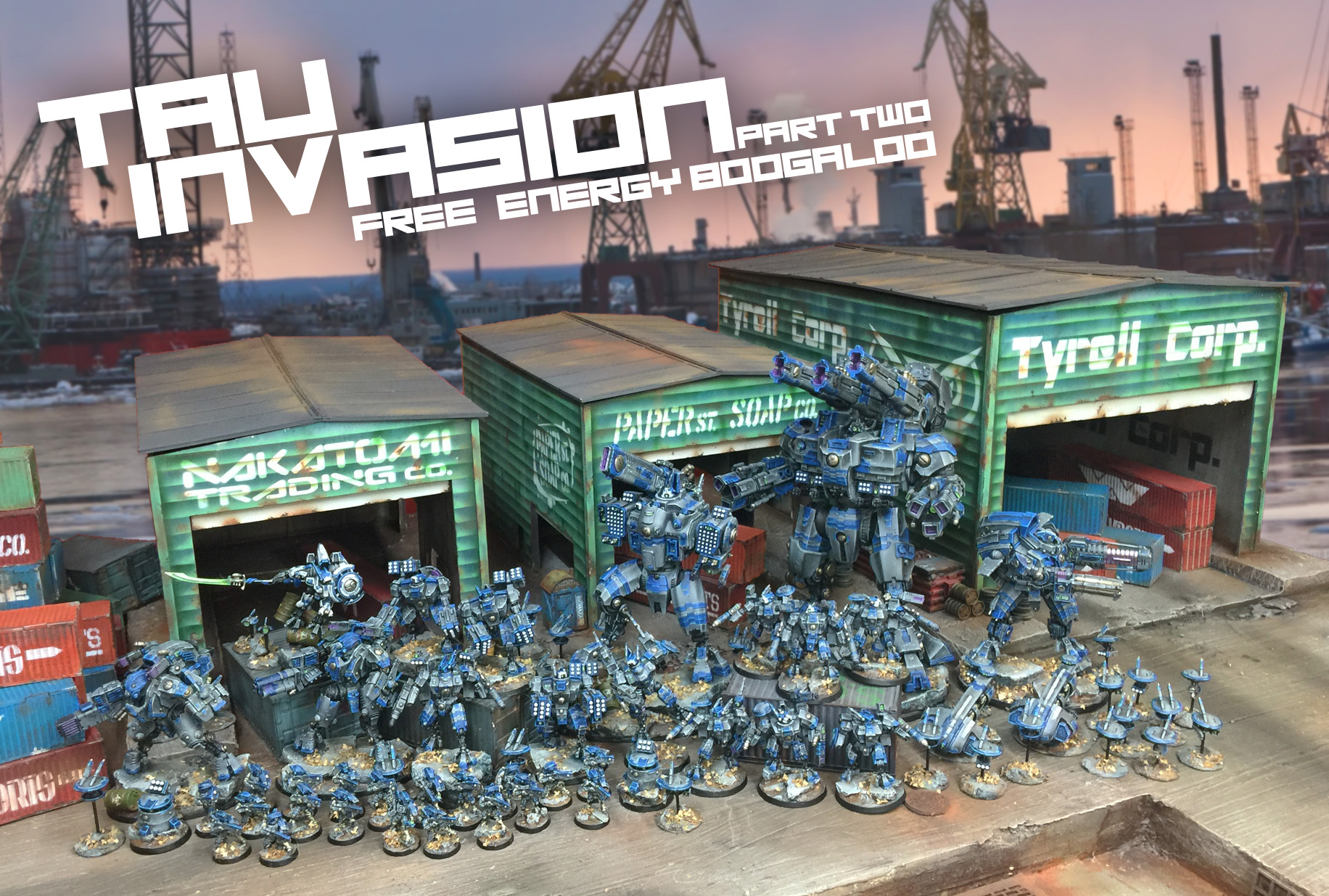 Hello BoLS readers! I am back with a brand new army commission – this time Tau in a blue and grey scheme.
The first half of which I did last year was the core of the army, and this set is new releases and some fun big boys.
These armies tend to be tons of pictures, and I am limited to how many I can post per article, so this set is an overview to give you a taste of what is to come in future parts.  Next time will get closer to some of the suits, and in future posts also go into the making of the backdrop.
Thanks for looking and see you again soon!
For more images and information on my services:
Thanks, and until next time!