Tabletop Crowdfunding Round-up Aug 7th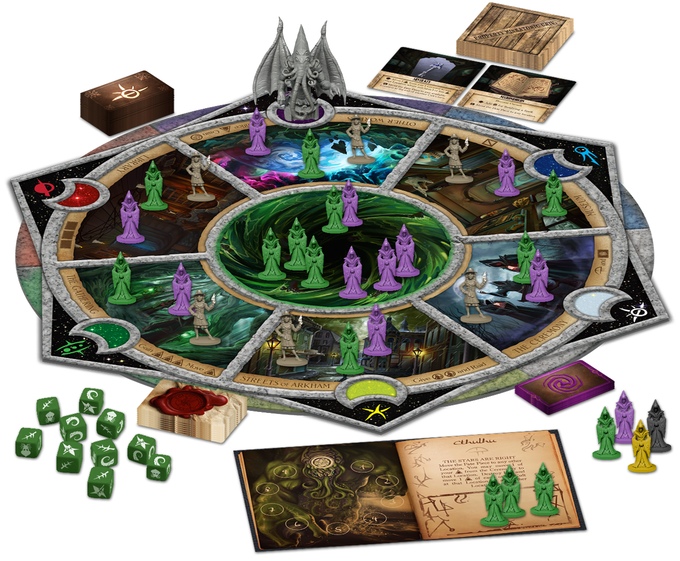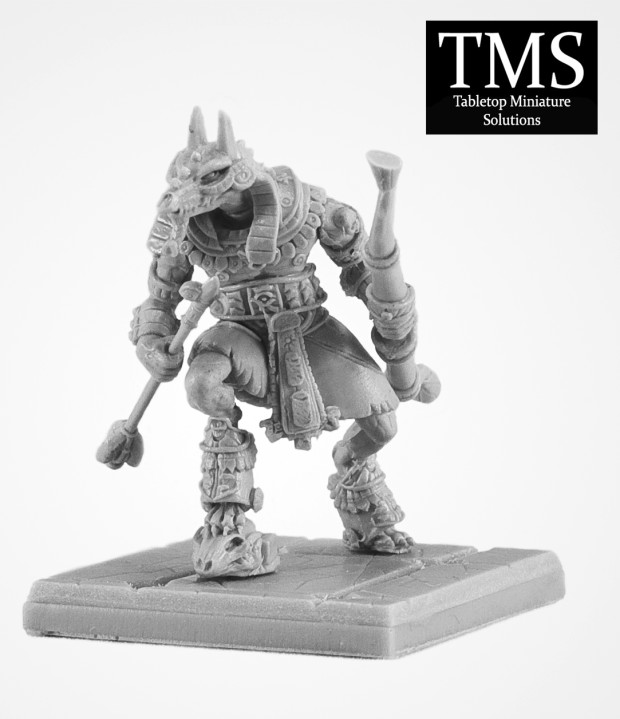 Eldritch horrors, infernal dwarves, and Egyptian undead- Come check out this week's tabletop crowdfunding highlights!
GenCon isn't the only place full of exciting tabletop games and miniatures just waiting to join your collection. Kickstarter and Indiegogo have their fair share of campaigns ending soon that you might want to jump on before they're gone.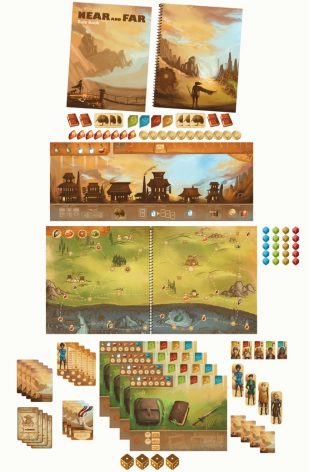 Near and Far is a storytelling board game, and the sequel to Above and Below. The campaign is just shy of hitting $400k in funding as I write this, so clearly there is a lot of hype surrounding the game already. Up to 4 players embark on an adventure to become the most storied traveler. The game is meant to be played as a persistent campaign, where players upgrade their characters, manage resources, and recruit companions across a ten-map story. The central component of the game is a 100-page storybook that generates the quests and encounters that players will have to overcome to advance the overall story of their campaign. You can get the full game, including Kickstarter exclusive metal coin tokens, for $50.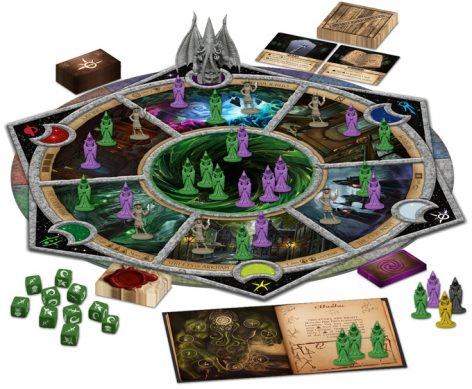 Fate of the Elder Gods is a Lovecraftian board game that places you in command of cultists trying to unleash their eldritch god of choice upon an unsuspecting Arkham. Up to 4 players compete to be the first cult to summon their elder god by moving around the game board and performing dark rituals. Your actions won't go unnoticed however, and each player will need to contend with investigators trying to disrupt their rituals. A copy of the game will cost you $59 as part of this Kickstarter, with free shipping to the US and Canada.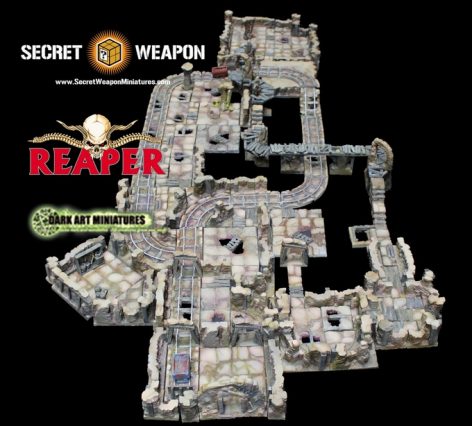 Secret Weapon has teamed up with Reaper and Dark Art Miniatures to Kickstart the next phase of their Tablescapes modular gaming tiles line. As the name implies, this set is all about dungeons suitable for your favorite RPG or fantasy skirmish game. A single core set will consist of around 85 components like floor tiles, corridors, raised walkways, stairs, and doorways. More parts are being unlocked as stretch goals, and all the components will be made out of PVC. A core set will cost you $75, and there are a lot of dungeon accessories and even Reaper miniatures available as add-ons.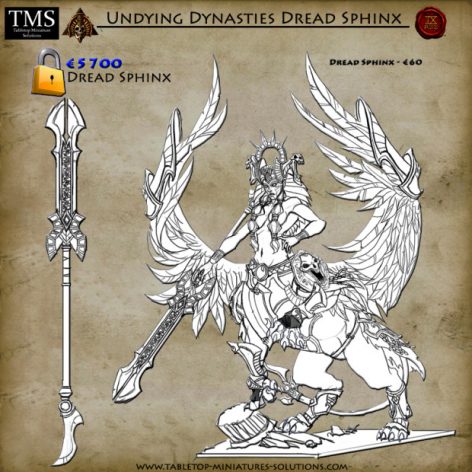 The discontinuation of the Tomb Kings has left a void in the market for cool Egyptian undead armies, and TMS seeks to fill it with their Undying Dynasties army. This line consists of numerous undead miniatures designed with 9th Age in mind, and would look equally as good as an Empire of Dust army for Kings of War. This campaign will fund everything from heroes and lords to basic infantry regiments, and of course many impressive centerpiece models like war sphinxes, giant scorpions, skeletal colossi, and sacrificial alters on undead crocodiles. The pledges are too many to list, with a level for everyone regardless of budget.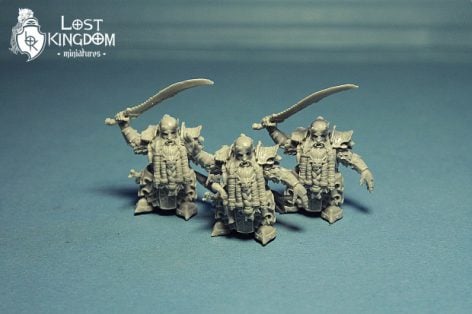 Speaking of 9th Age and Kings of War, Lost Kingdom Miniatures has you covered if you want to start or expand an army of evil dwarves. This Indiegogo seeks to fund their range of Maghmorin infernal dwarves, and so far the campaign consists of regiments of Elite Guard infantry, their ranged Death Guard brethren, command groups, Bul-thaurs, and winged Taurus/Lamha-suh warbeasts. There are multiple bundles available, as well as bits to convert any existing armies you have laying around.
Subscribe to our newsletter!
Get Tabletop, RPG & Pop Culture news delivered directly to your inbox.
Not enough games for you? Check out these extra campaigns too:
Fire of Eidolon, a small and portable dungeon crawling board game inspired by 16-bit console RPGs from Magic Meeple Games.
Precision machined, floating face metal dice by SlyKly.
Roots of Mali, a competitive 1v1 abstract strategy game devoid of luck mechanics by Sun Core Games.
Which of these campaigns caught your attention?