40K: The Battle for the Wooden Spoon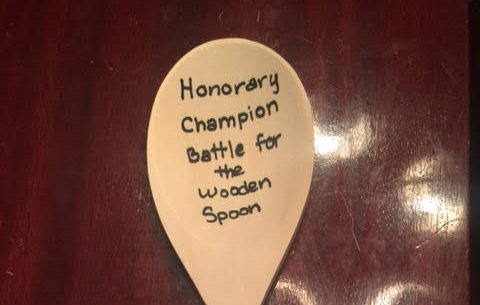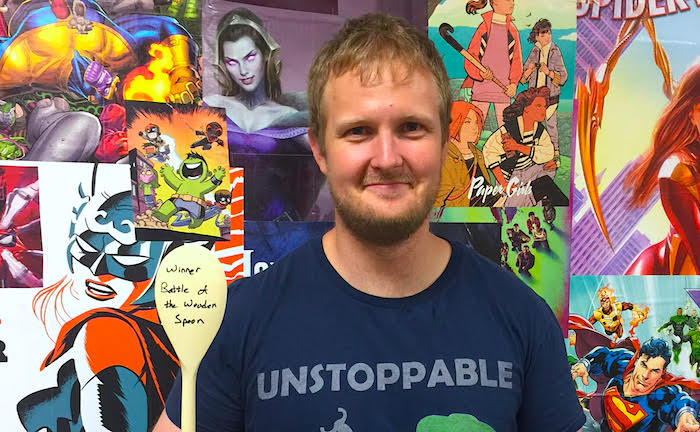 PeteyPab here with a league winning Space Wolves list, as well as how you can win an awesome Battle of Hoth terrain set.
Somewhere deep in Bartlesville, Oklahoma a 40k community is battling for the title "The region's unluckiest 40k player". The Battle for the Wooden Spoon is an ITC tournament series featuring some great terrain and a budding 40k community that strives to focus on bringing new people in the world of 40k, instead of crushing them. I'll let the TO Jason explain a little more. If you want some of the great terrain featured in these pictures check out Frontlinegaming's ITC terrain series!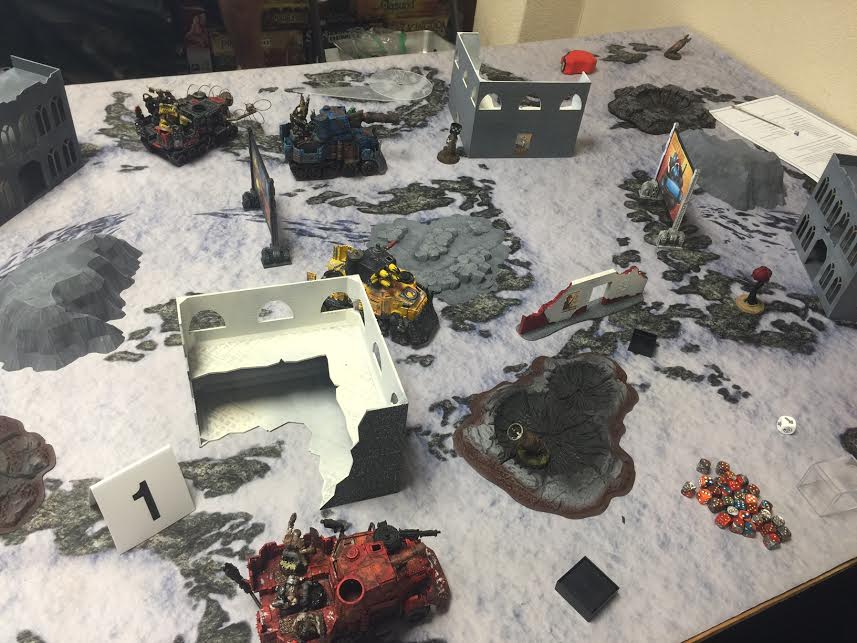 "The Battle for the Wooden Spoon is a standard ITC tournament series we held just about every month in Bartlesville, OK at our local FLGS over the course of 7 months and we just finished the season finally this month. Our goal initially was to start an RTT geared to the new player.  There was no entry fee and the only prizes were for Best Sport ($10 store credit) and the Wooden Spoon Award (given to last place).  In a humorous sense, the spirit of the Battle for the Wooden Spoon celebrates those who excel at clutching defeat from the jaws of victory.  Whether it's poor strategy, bad die rolls, rules, or ill-advised list construction contribute to winning Wooden Spoon.    
After hosting a successful tournament in January, we decided to add it to the ITC circuit which has led to players traveling as far as Nebraska (Baxter Seguin) to participate at the Wooden Spoon.  From there I talked to a few leaders in other cities and started the push to create a 40k circuit call the Lord Marshal of Oklahoma and adopted the ITC scoring template for all the events to keep all the events on a level playing field. As of now, we have had 47 unique participants with over 100 games of 40k being played in Tulsa, Oklahoma City and Bartlesville that count towards the Lord Marshal.   It's brought all the communities together and I have definitely made more friends in other cities this year.
The Iron Halo will be the the panultimate tournament for the 2016 season and we will be giving the title Lord Marshal of Oklahoma and a life size plasma pistol

("!" PetyPab)

to the player with the highest score. In addition the player with the lowest score will be receiving the title, "The Big Spoon"."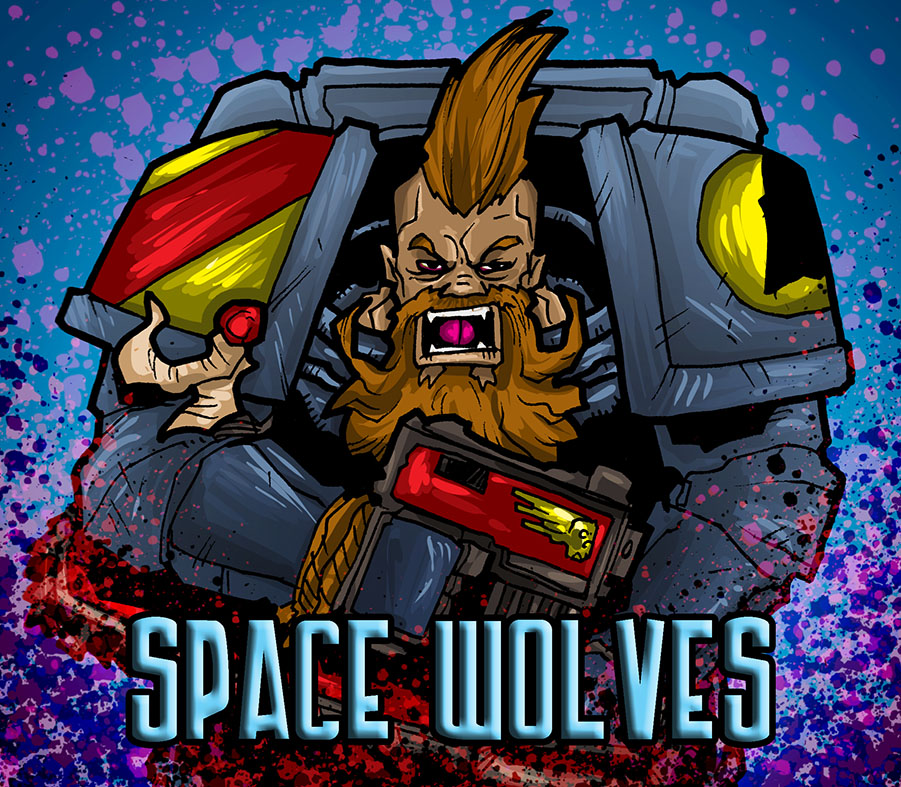 The final tournament sounded like it was a blast and it was won by a Space Wolves player piloting the list below. He apparently beat out a nasty TauDar list for the title (pic below). As Reece would say… AaaOOOOOooooooOOOooo0
– Wulfen 5 Storm Shield/ Thunder Hammer
– Wulfen 5 Storm Shield/ Thunder Hammer
– Wulfen 5 Storm Shield/ Thunder Hammer
COMPANY OF THE GREAT WOLF 
– Iron Priest, Thunderwolf mount x2 cyberwolves
– Iron Priest, Thunderwolf mount x2 cyberwolves
– Wolf Scouts, 5 camo cloaks
– Wolf Scouts, 5 camo cloaks
– Thunder Wolf Calvary, 3 Storm Shield
Oathsworn 
Knight Crusader Battle Cannon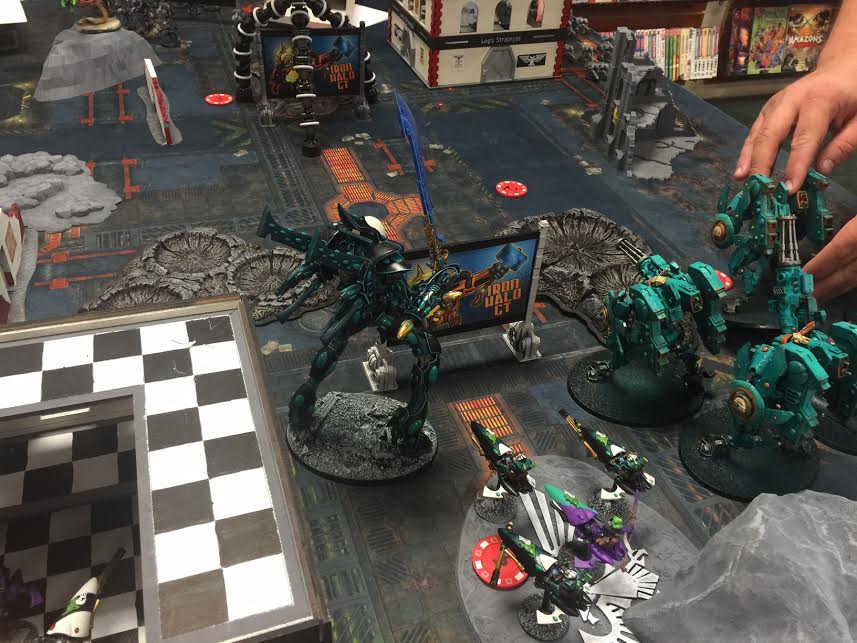 Jason is also running the
Iron Halo GT
, a large two day tournament that will feature a really unique prize pool and one of my personal favorite raffle prizes. A Battle of Hoth terrain set! Complete with F.A.T. an alpine F.A.T. mat. in addition there will also be a Knight Joust and other events. Click on the Iron Halo GT banner below for more details! (The Battle of Hoth Terrain is on the bottom)