The 40K film is imminent.  A vision realized.   A new journey begins.
Greetings Fellow Wargamers:
Caleb with White Metal Games here,  and I had the great pleasure of being allowed to view The Lord Inquisitor a few weeks before it's general release.  I was invited by the development team to share my impressions with the wider population of wargamers.
Part of the reason for this Golden Ticket was that a concept artist on the project came to work under the White Metal Games banner in early 2016.  Before this, I knew exactly as much as you knew did or do about the Lord Inquisitor, which was not much.  This project has been veiled in a layer of secrecy that even the Inquisition would have a hard time discerning.
What follows is a spoiler free review and analysis of the project.  For those that have not yet seen the project, I would encourage you to wait to read this review until afterwards, so as to not allow my personal sentiments to color your opinion one way or the other.
Before we even get into the project, I want to say that like any project this long in the making, expectations are high.  So high in fact that I would argue that no presentation, no matter how great, will please every viewer.  In this day media is churned through at an alarming rate.  Viewers devour content like never before, and they think little about how much hard work goes into the creation of that content.  In this case a select few indiviauls gave over years of their life to a project which, frankly, doesn't cost me a dime to watch and enjoy.  So my expectations should be limited to 'did I enjoy this free video'.  And  I absolutely did.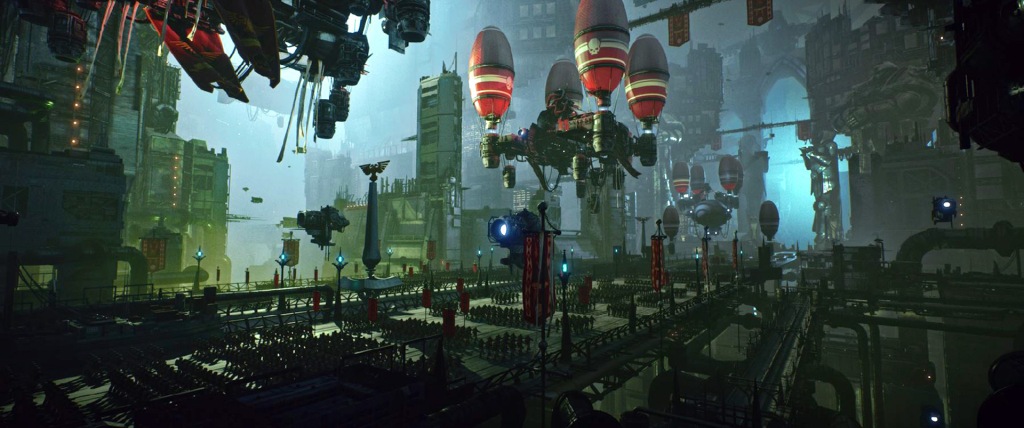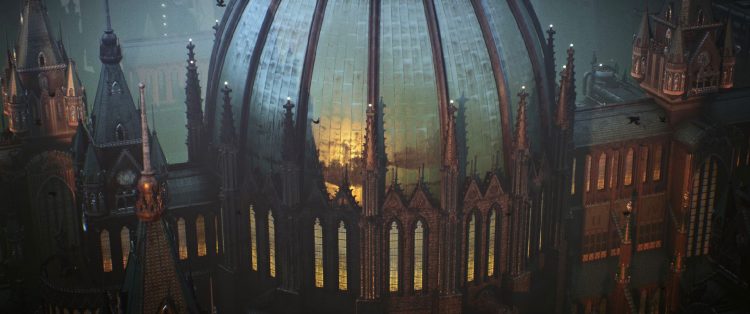 FIRST IMPRESSIONS:
So my initial feeling about the project after watching the prologue is it's a beautifully made fan film with incredible scope and design.  As a 'prologue' it shows great promise for the future.  Ultimately it can't live up to the expectations I have been heaping on it for 6 years.  And perhaps I only have myself to blame for that.
As a piece of singular work, it's really incredible.  The scope of the world is amazing and each frame was so packed with detail that I found myself pausing or rewinding just to examine the frames.  If this were the opening sequence of a video game called 'The Lord Inquisitor' I would be enthralled and really satisfied as I took on the mantle of Marcus, hunting down rogues and heretics and dealing out my own unique brand of sadistic justice.  In fact, I think they're about to release a game just like that concept . . . .  
From a technical aspect, the animation is nothing short of amazing.  It's worth noting that technology evolves at a rapid pace these days.  Case in point, when this project was first announced you were probably chatting about it on your flip phone, listening to your ipod, and lugging around your laptop instead of a tablet (some of us still are . . . )  Put another way, the project had to literally be remastered as technology evolved around it, catching up even as it broke new ground.  So imagine working on a project for months, years, and then being told much of that work has to be redone as technology outpaces your work.  Ever had a new database implemented at your job.  Remember how they told you 'how fast it would be' and how 'it would revolutionize the way we do business.'  Did it feel that way at the time for you?  Probably not.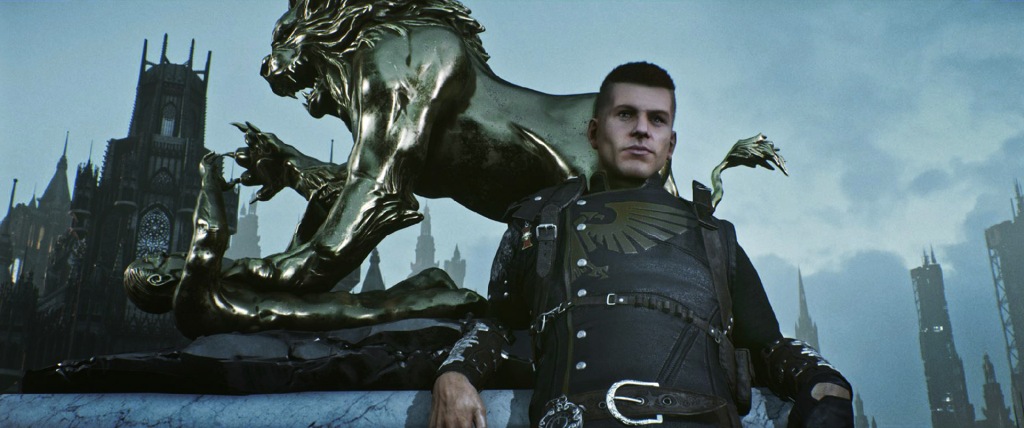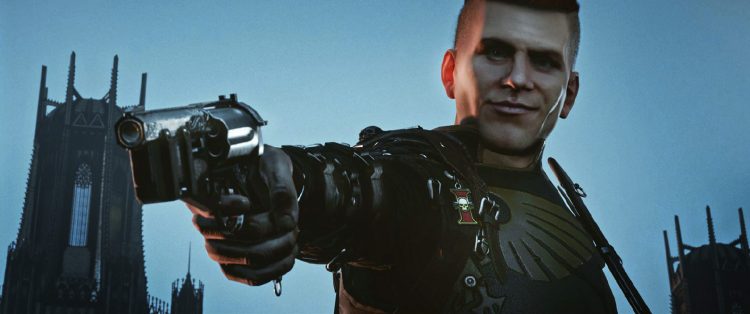 THE INSIDE SCOOP:
From what I have gathered speaking with a concept designer on the project, half way into the project the team was cut in half.  On projects like this where there is no compensation for the hard work put in and little to no budget, it's not uncommon to see team members come and go as families move, jobs come up and frankly, life happens.
In the early days of the project, I heard that the project was going to be 30 minutes long, and from the trailer it certainly SEEMED like it was part of a much bigger story.  So now, after 6 years of waiting, hopefully, expectantly, I'm left feeling like a lot was left out.  In the initial concepts and trailer there were daemons and baneblades and ships crashing into an urban world and the list just went on and on!  Now I'm left wondering where is all that?
But try to put it in context.  Technology is evolving around you.  Your teams is cut in half, less than halfway into the project. You've been given an unprecedented opportunity by one of the leading gaming companies in the world.  But you are working for free and the entire world is watching. . . .  what do you do?  Do you quit?  Or do you press on and make the best darned project you can with the time and resources at your disposal.  Well, I don't know what you would do, but what Erasmus and his team did was PRESS ON!!!!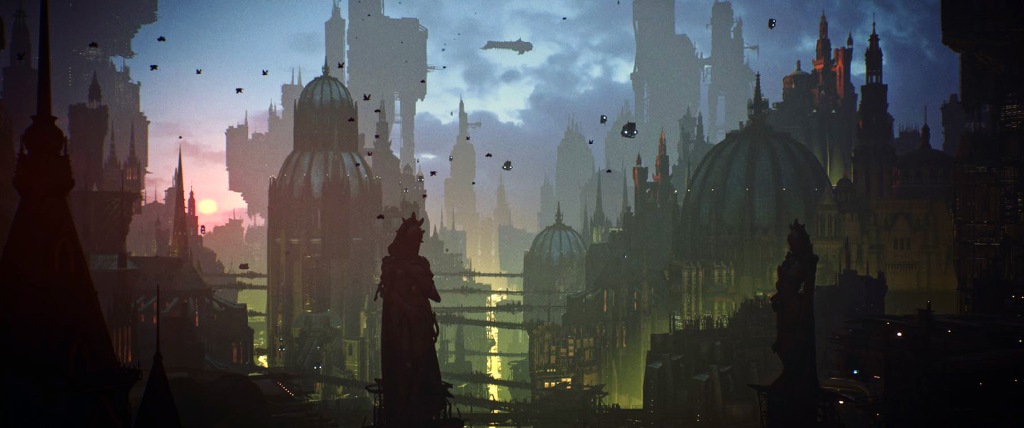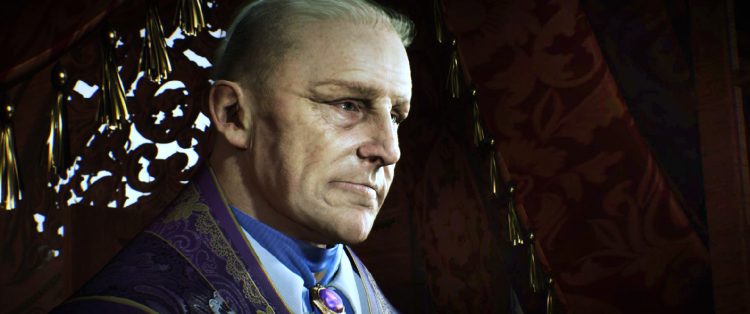 A PROLOGUE, NOT A STORY; AN AMINATION, NOT A FILM
I was told indirectly that The Lord Inquisitor was a prologue, and never meant to be a complete story.  It was meant to establish mood and prove what could be done.  A proof of concept.
Now from a filmmaking perspective I get that.  Lot of times when new technology comes around, Filmmakers are eager to try out new tech and gadgets and see how it can be utilized in a cinematic environment.  Bullet-time anyone?
In fact, at the front of the project there is a giant title card that read thusly:
" I created this . . .  for both showing my passion for Warhammer and for digital art."  
So there it is.  It was a passion project.  From the very beginning, this trailer was always called an 'animation'.  Not a feature film.   So I have to think now, years later, part of the fault lies with me not understanding what the project was intended to be.
As the owner of a miniature commission service, a big part of my job is managing client expectations.  Clients on a limited budget or timetable should expect a limited project.  But like any good doctor, bedside manner is important.  It's as much about how your deliver news as what the news is.  In this case, I think the only real problem I saw in the project was that my expectations weren't managed effectively.  Prepare me for the fact that I'm not going to get everything I think I deserve.
Look I wasn't expecting Game of Thrones after 6 years, but to be honest I was expecting more than 9 minutes.  I know the video is called 'prologue' but it wasn't always called Prologue. I think that the term 'prologue' came late in the development process.    In the early days, the expectations for the project ran high.  And why shouldn't they have?  We encourage our children to shoot for the stars.  In this case I think the design team aimed for the stars and still managed to grab the moon.
Much like Atlas bearing the weight of the world on his shoulders, unable to rest but slowly being crushed under the weight, Erasmus and his team were left with an impossible task and little to no resources to accomplish their original goals.  So they settled on giving us the first part of a much grander story rather than no story at all.  So promises made in the original animations weren't broken so much as delayed.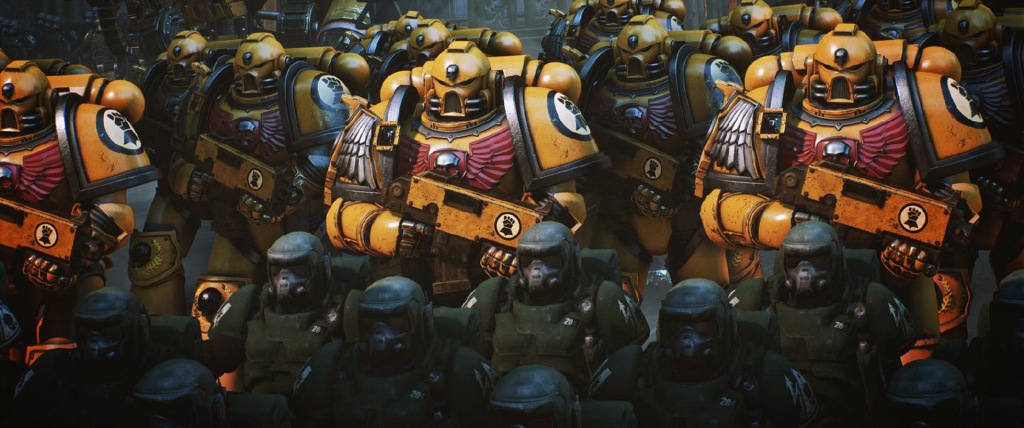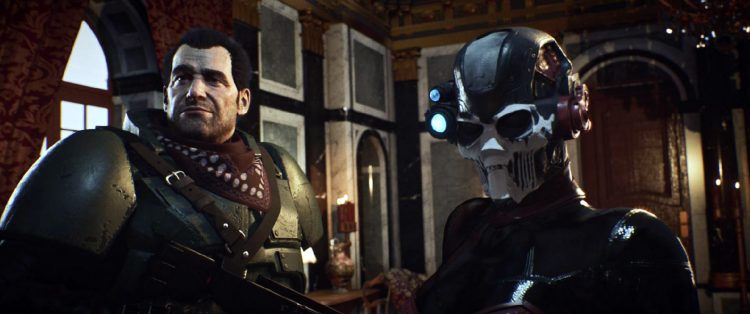 ENDORSEMENT IS NOT THE SAME THING AS SUPPORT:
As we all know, GW endorsed this project.  Now that's not the same thing as supporting the project.  Ask any freelance filmmaker how hard it is to get financing on a film and you'll understand what I mean here.  Essentially GW agreed to allow Erasmus to engage in this project without threat of litigation.  In essence they gave him the green light for the FIRST OFFICIAL FAN FILM IN GW HISTORY!
They did not, as some may believe, participate in the project nor did they offer financial support.  What they did give Erasmus was an immediate and enormous fanbase, plus a galaxy sized sand box to spin his yarn and I would argue in many ways that IS support.  However, they weren't allowed to benefit financially from the project.  Of course, that would be copyright infringment.  So you are tasked with finding passionate, talented people, willing to work on a project across the world, long term for free.  Under those conditions, how do you think you would have faired given the same?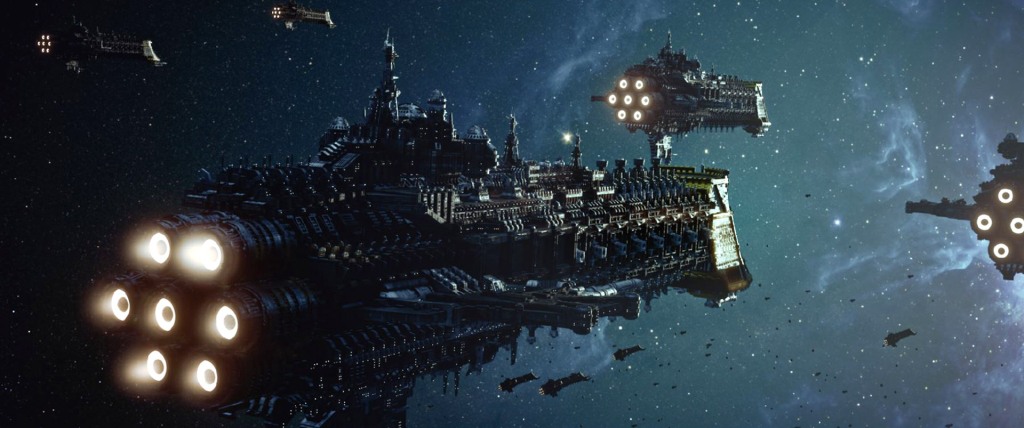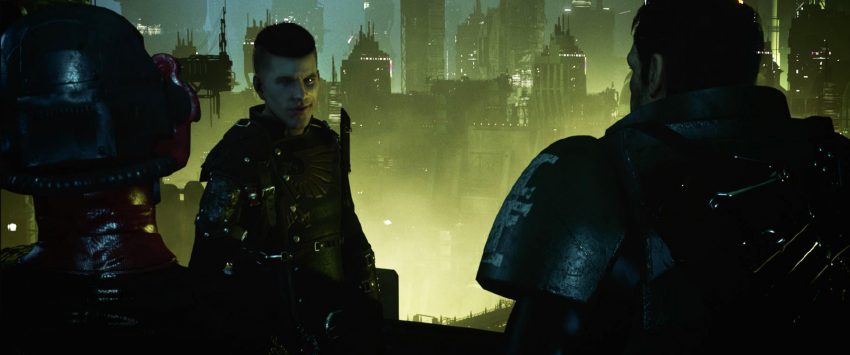 HOPE FOR THE FUTURE?   . .  TIME WILL TELL
What Erasmus has done has pioneered the way for others to follow in his footsteps and like anyone crashing through a glass ceiling, he's bound to get cut up (ie, judged) in the process.   So Erasmus, before the haters and trolls do their worst, I'd like to just say thank you for leading the way.  Thank you for blazing the trail that others may follow.
What this tells me is that GW is not against fan made fiction IF it matches their standards of excellence.   I think we can all agree that GW produces a high quality product and they demand the same from those who represent them in any way.  In this case, while the film is in no way official, it does in a way represent the Grim Darkness of the Far Future and all that entails.  So indirectly they are saying 'if the quality is high enough, we'll let you have your fun.  Just don't take money out of our pockets.'  Which is, in my opinion a fair trade.
Look, we're fans and as fans we WANT to participate in the world these stories exist in.  I've seen some good fan films and some bad ones, but in every case the passion is what drives the project.  And this project has plenty of that.
Will GW allow other fan films to be made in the post Lord Inquisitor era?  Only time will tell, but my hopes are high.  In fact, from what I've heard the Prologue hype has renewed interest in the project and now the development team is actively seeking help on the project to keep momentum going.   With your support, the support of the fans, this dream can not only stay alive, it can thrive.  But it relies on the support of you, the fans, to see that happen.
So if you love the project and have high hopes for it moving forward, say so!  Let the team know how much you enjoyed this brief glimpse into the project and tell them YOU WANT MORE!!!!
If this is JUST THE PROLOGUE' then I can't WAIT to see the rest!!!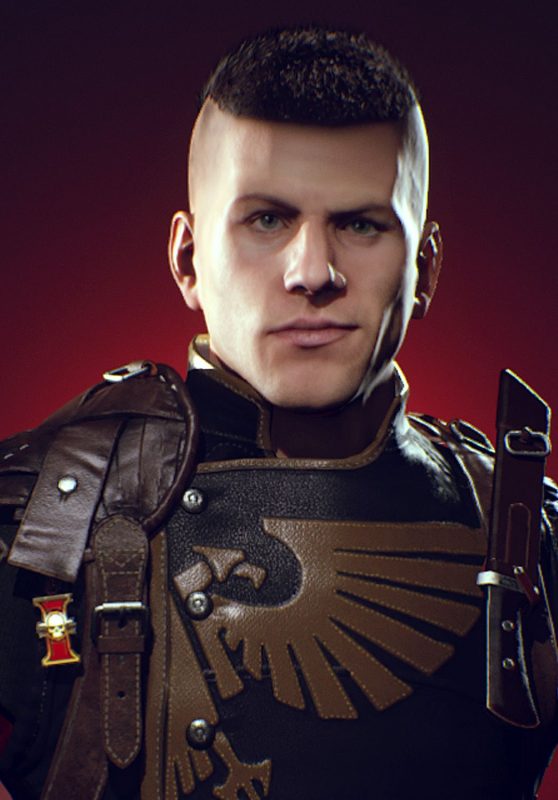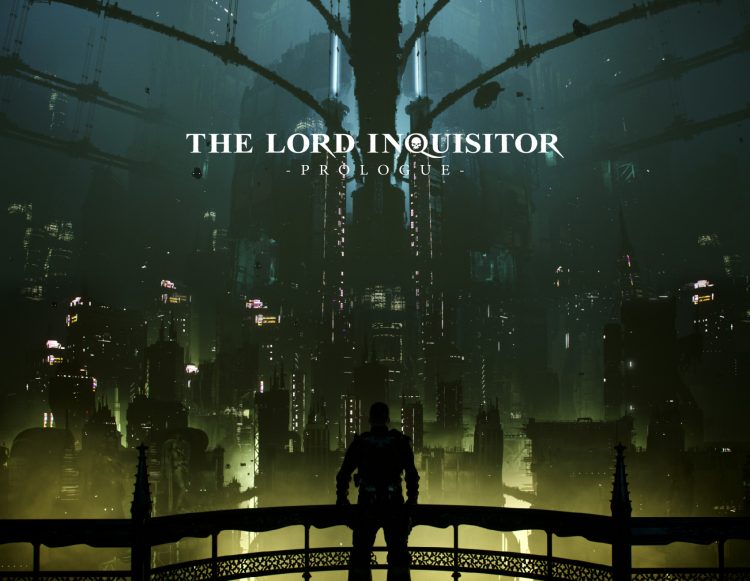 ALL YOU HATERS!!!!  
I feel your frustration.  I really do.  After 6 years, my assumption would be the project is done, right?  WHERE THE HELL IS THE MOVIE YOU PROMISED ME!!!
Okay, do you feel better?  Let's call a spade a spade, gents.  Is the film/animation/prologue (whatever you want to call it!) everything we hoped it would be?  No. While there was never a promise of what the film would be, I think we can safely say this isn't it.  There are the inklings of a story, but from a narrative standpoint it doesn't so much fail as never get going.
But rather than let that negativity drain us, let's channel that energy it into KEEPING THIS PROJECT GOING!   The door is still open, our foot is in the doorjamb!  Don't quit now!  Do as Erasmus did.  Press on, press on!
~And maybe, just maybe Lord Inquisitor Part 2 will be in our futures very soon.
Respectfully,
Caleb Dillon
White Metal Games
Listen to our hobby centered podcast for miniature enthusiasts, War Council
Be sure to Like us on Facebook!