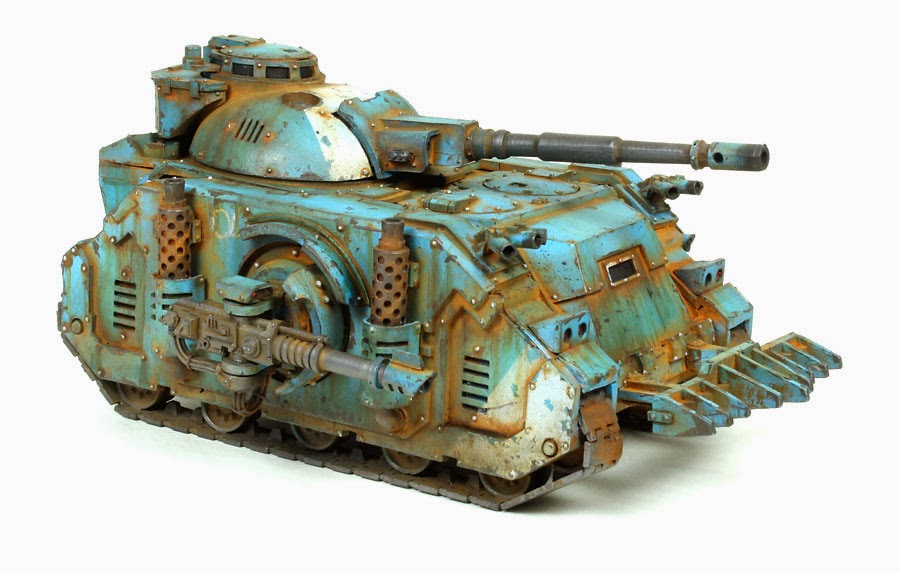 Move over loyalist Space Marines, the CSM tanks are back and better than ever with their own new tricks.
We've already said that it looks like GW is trying to bring Chaos Marines in line with the current Space Marine codex with Traitor's Hate. Next up we take a look at old dusty CSM units who just got a new lease on life.
images via Khadorblood 9-5-2016
Special rules and 3-tank units have reached the Eye of Terror.
So, these updates bring the Predators and Vindicators exactly into line with their loyal counterparts. Identical 1-3 unit sizes, and the same special rules for max-sized units.  As a proud owner of a Death Guard Linebreaker Squadron from waaaaaaaaaaay back in the Apocalypse 1.0 days I can barely keep my grin in check. Still what you want to take a look at is what combos you can come up with using the Chaos Vehicle Equipment list.  I'm sure there will be some CSM only opportunies to cause some havoc on the tabletop. Daemonic Possession had always been a favorite of mine to keep my Vindys blazing away – and will only be better in a Linbreaker unit.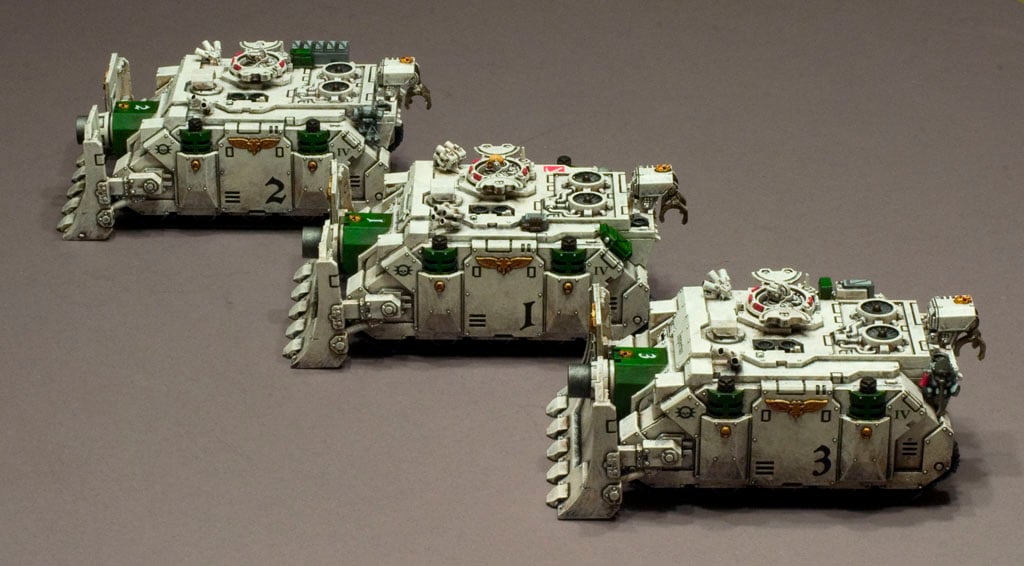 Eat it Loyalist! 
BOOM BOOM BOOM!
~Maelstrom of Gore vs Blood Angel Death Company – place your bets…