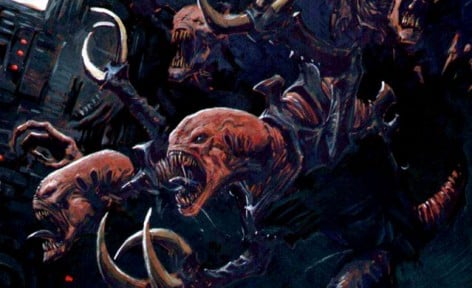 Games Workshop has one more teaser to show off before Saturday – Genestealer Cult fans, rejoice!
via Games Workshop (Warhammer 40,000 Facebook)
The day of reckoning draws near. Find out more this weekend.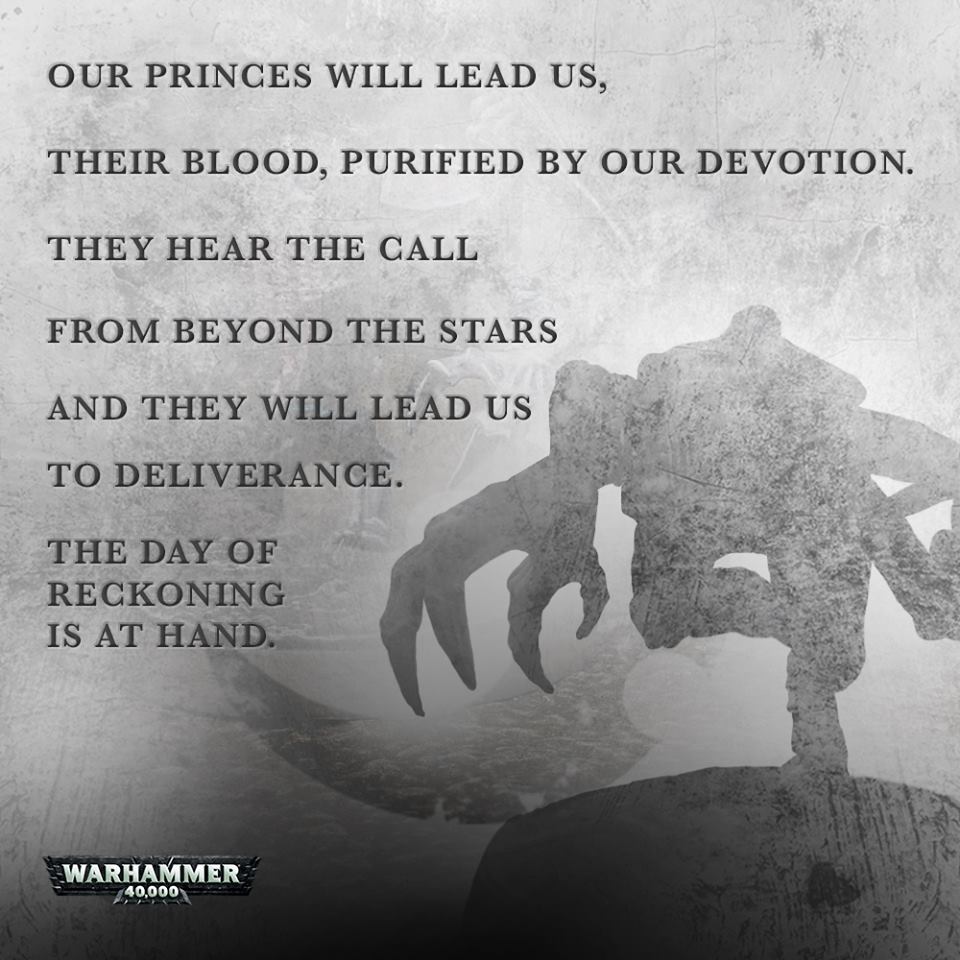 "Our princes will lead us,

their blood, purified by our devotion.

They hear the call

from beyond the stars

and they will lead us

to deliverance.

The day of reckoning is at hand."
Well, that's both creepy and ominous…unless you're one of the "faithful" that is…
This one is pretty clearly a reference to the Purestrains we've seen before from Deathwatch: Overkill: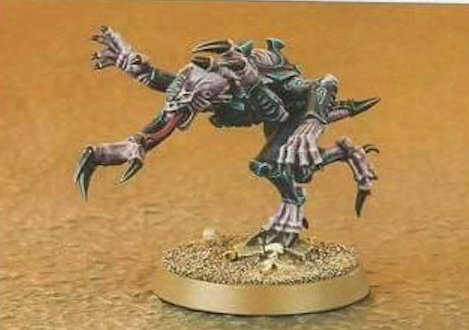 Alas, darkening the image doesn't reveal a whole lot. I can see a dagger or scything talon in the top/middle and a rending claw below that. Those are both Genestealer weapons so no major mysteries there but I'll let you fine folks decide: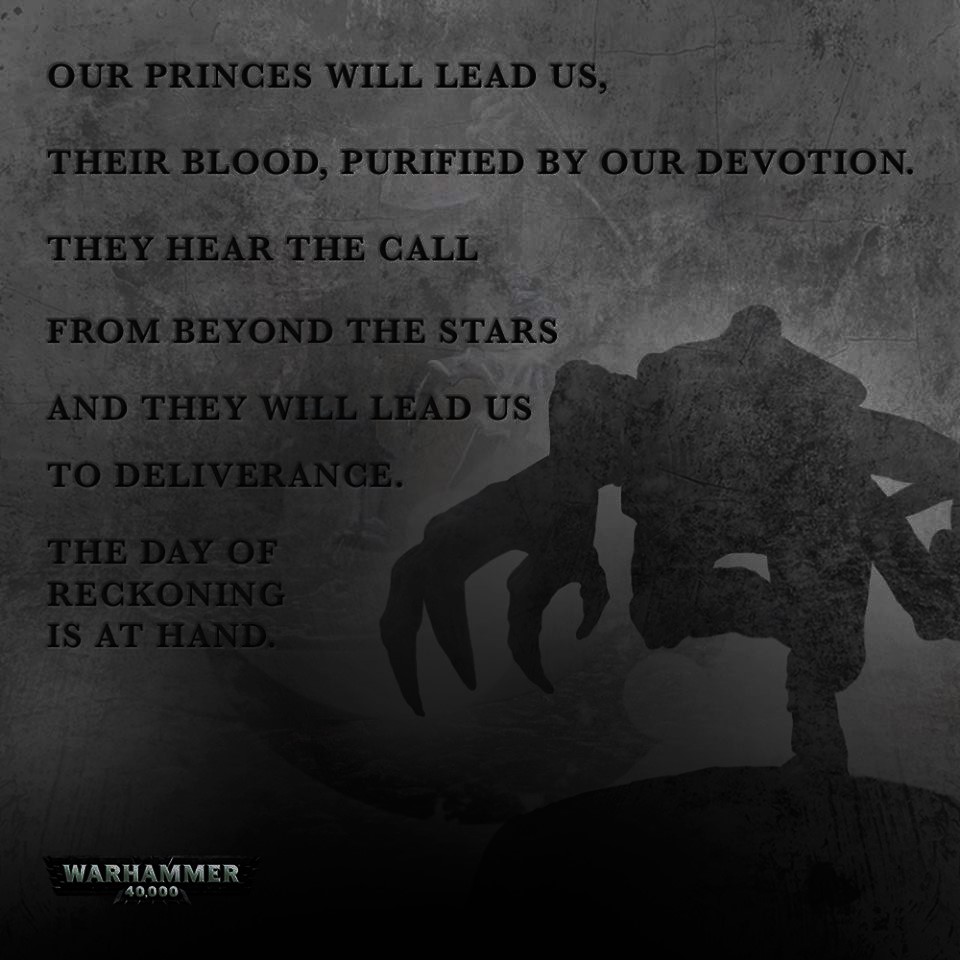 Tomorrow the big reveal will happen and all signs are pointing to the Genestealer Cult. I know I'm pretty excited!
What if this was all an elaborate ruse to introduce Cthulhu into 40k? He lives "Beyond the Stars" too…