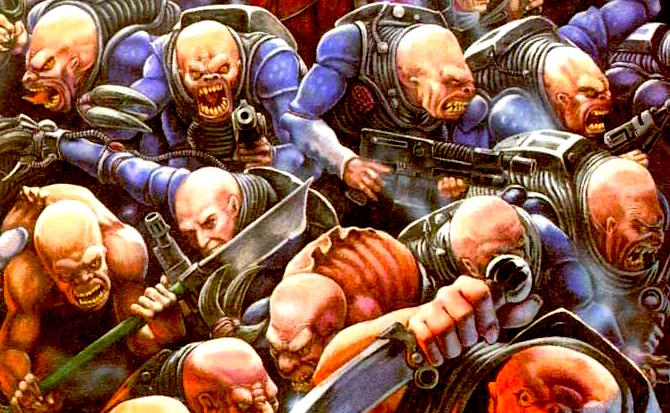 Games Workshop is teasing more Genestealer Cult info & we have a GC product list for the week!
via Games Workshop (Warhammer 40000 Facebook)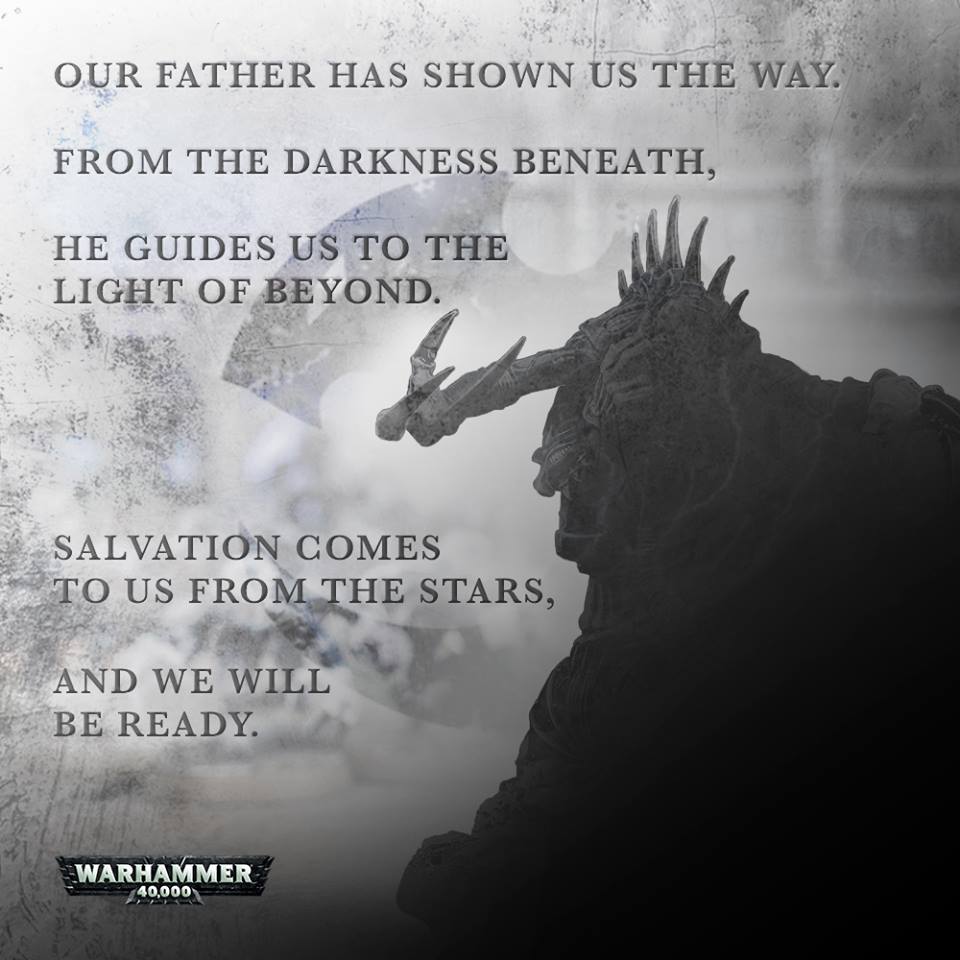 "The day of reckoning draws near.
Find out more this weekend."
And to go along with that we have multiple sources talking about this weekend's releases:
via Grot Orderly
On 24th September we will get a 104 page codex for Genestealer Cults.
Lots of background, full army list (well duh!) but with Astra Militarum – converstion gallore commence!
The Cults will get their own six objectives (available to buy as well), 8 new formations, looted wargear. On top of that they will get Broodmind Discipline (Hivemind equivalent?) and psychic powers, seven of them.
Painting tutorials as well on schemes and iconography.
Of course there will be some miniature boxes as well, some re-released some with new frames (Hybrids).

Prices below:

Codex: Genestealer Cult – 25GBP / 33EUR
Datacards: Genestealer Cult – 8GBP / 10.50EUR
Dice: Genestealer Cult – 12.50GBP / 16.50EUR
How To Paint: Genestealer Cult – 6GBP – 8EUR (digital?)
Genestealer Cult Acolyte Hybrids – 25GBP / 33EUR
Genestealer Cult Neophyte Hybrids – 25GBP / 33EUR
That lines up with some of the info we've heard about the Genestealers. The Acolyte and Neophyte Hybrids are also reported to be multi-part plastic kits. We also have conflicting reports on if these kits are or aren't the Deathwatch Miniatures reboxed.
Personally, I'm hoping that this is just the first wave of releases. We still have rumors about a Cult Flyer and a Land Vehicle making the rounds – and those aren't listed. Plus that list doesn't include a Patriarch or Magus either. And that Teaser above from GW is showing off a Genestealer Cult Patriarch Model: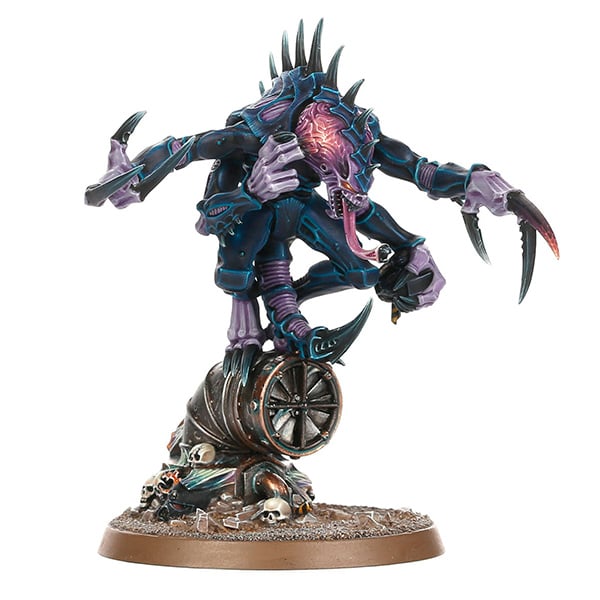 Here's hoping for More Genestealer Cult Info! What are you most excited about?