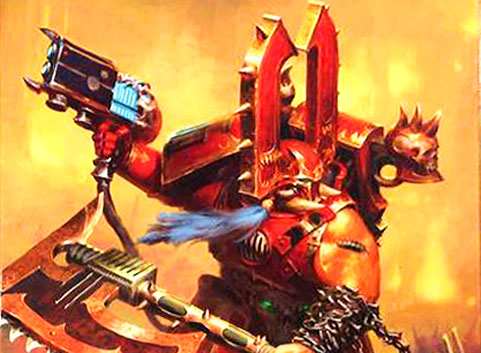 Games Workshop has some info on the new Traitor's Hate formations – Come see what they are saying!
via Games Workshop (Warhammer 40000 Facebook)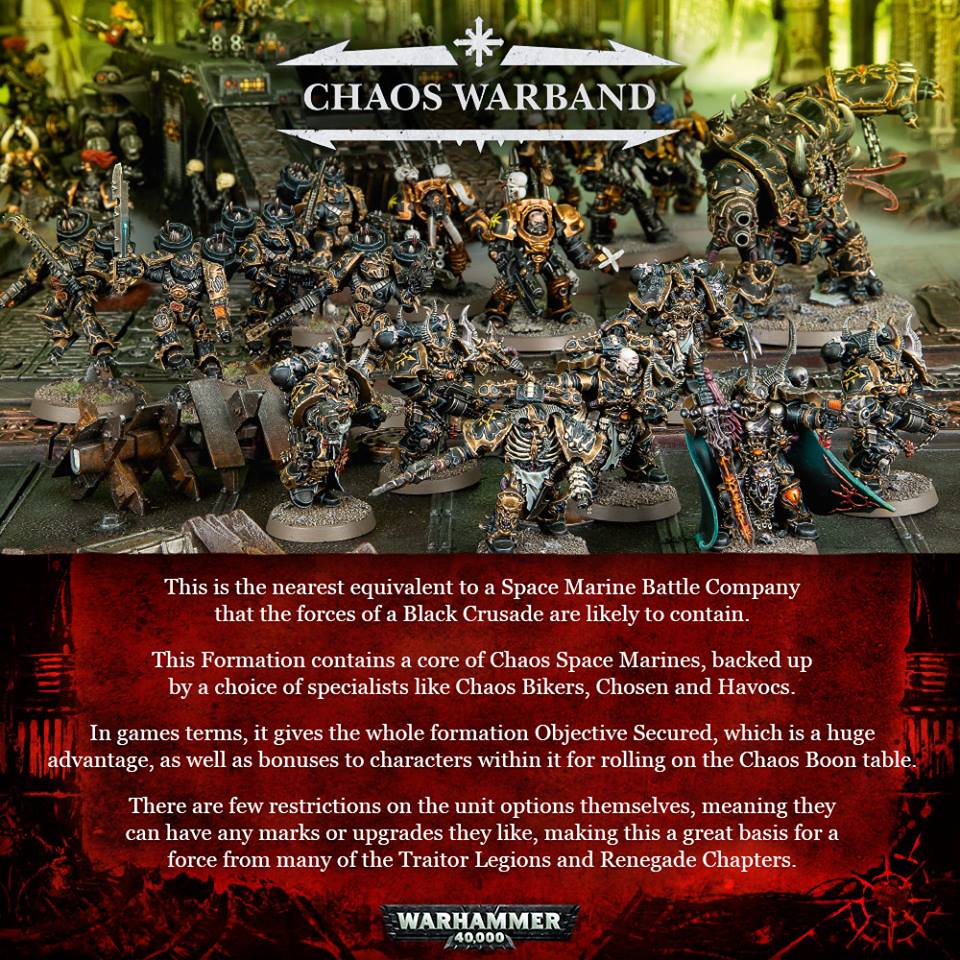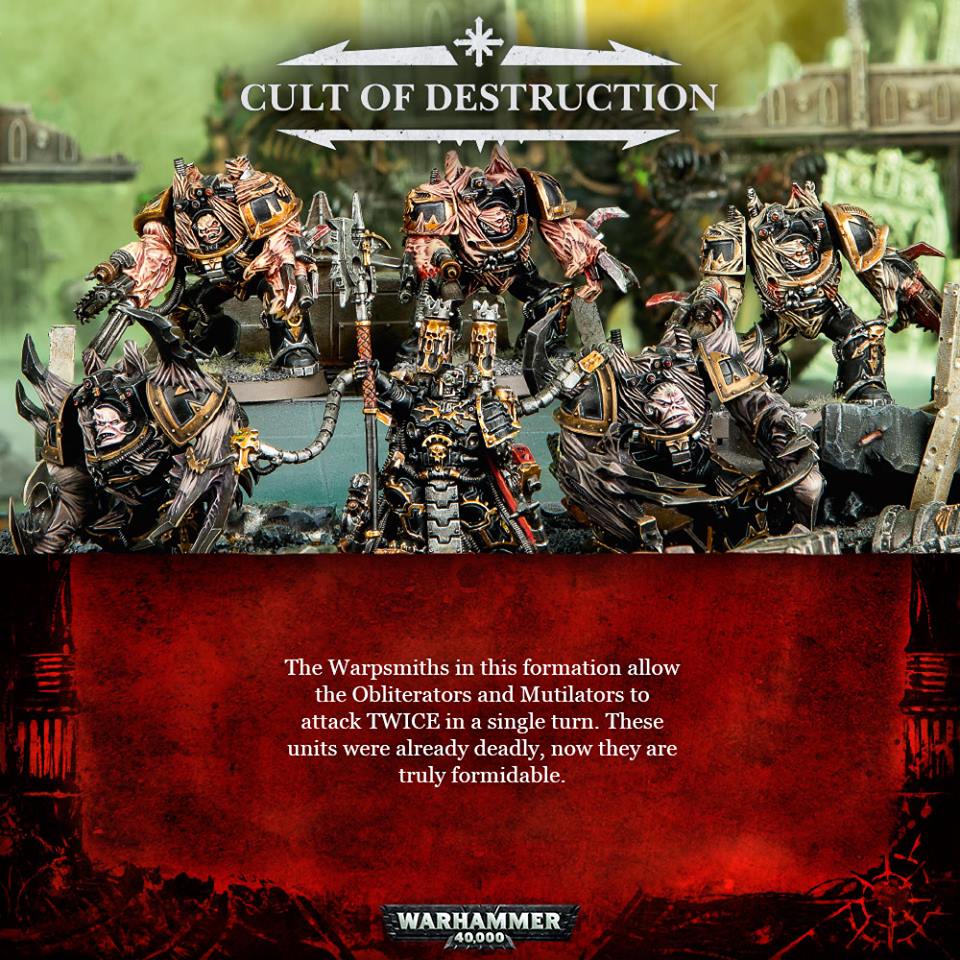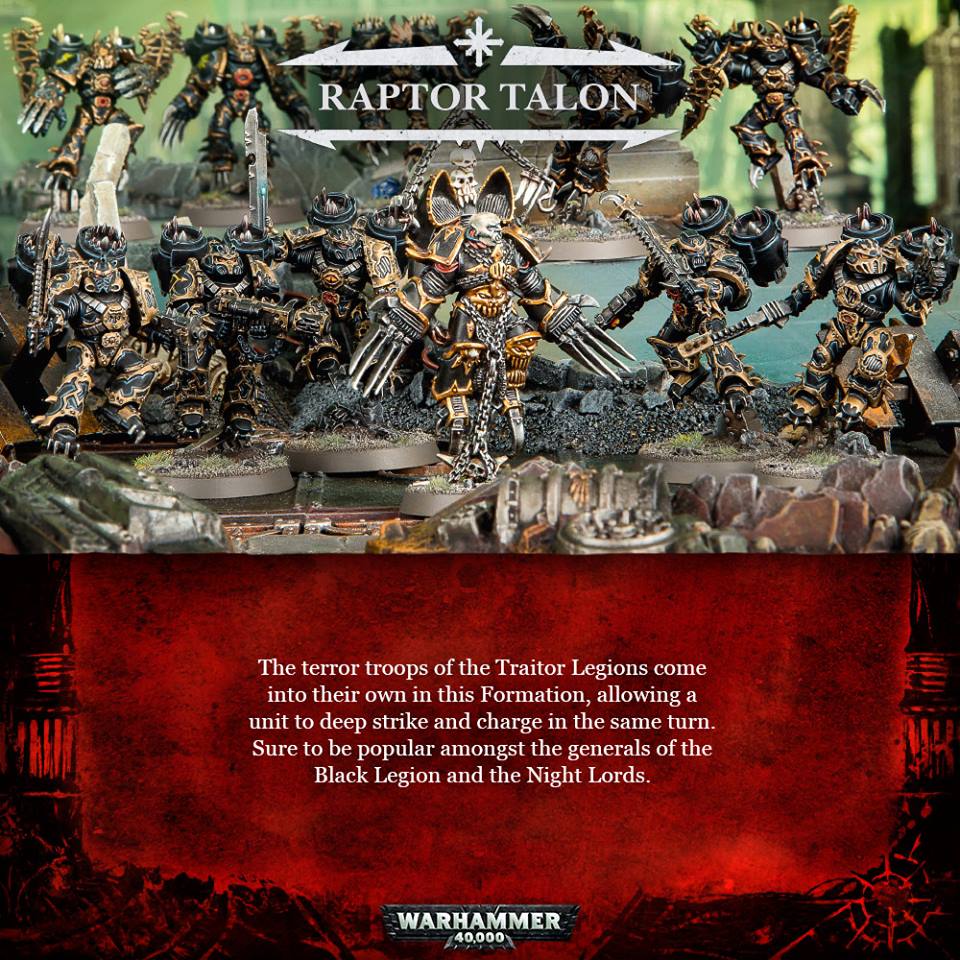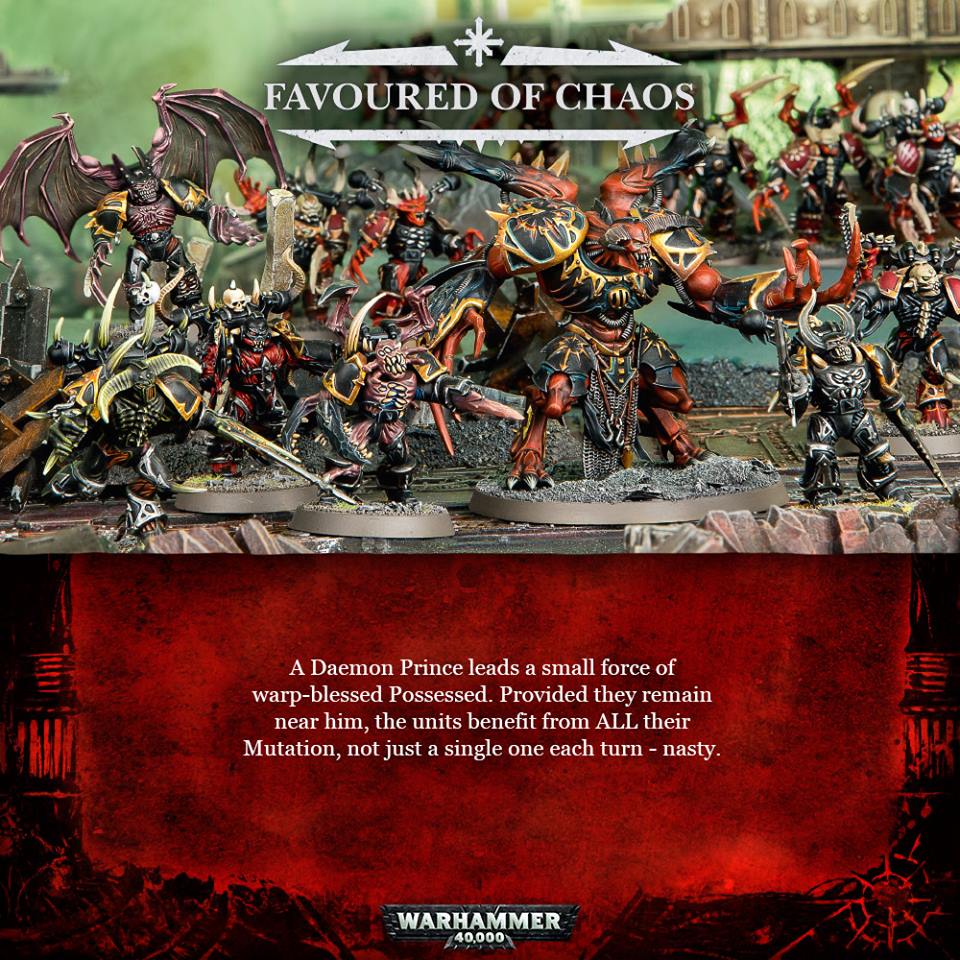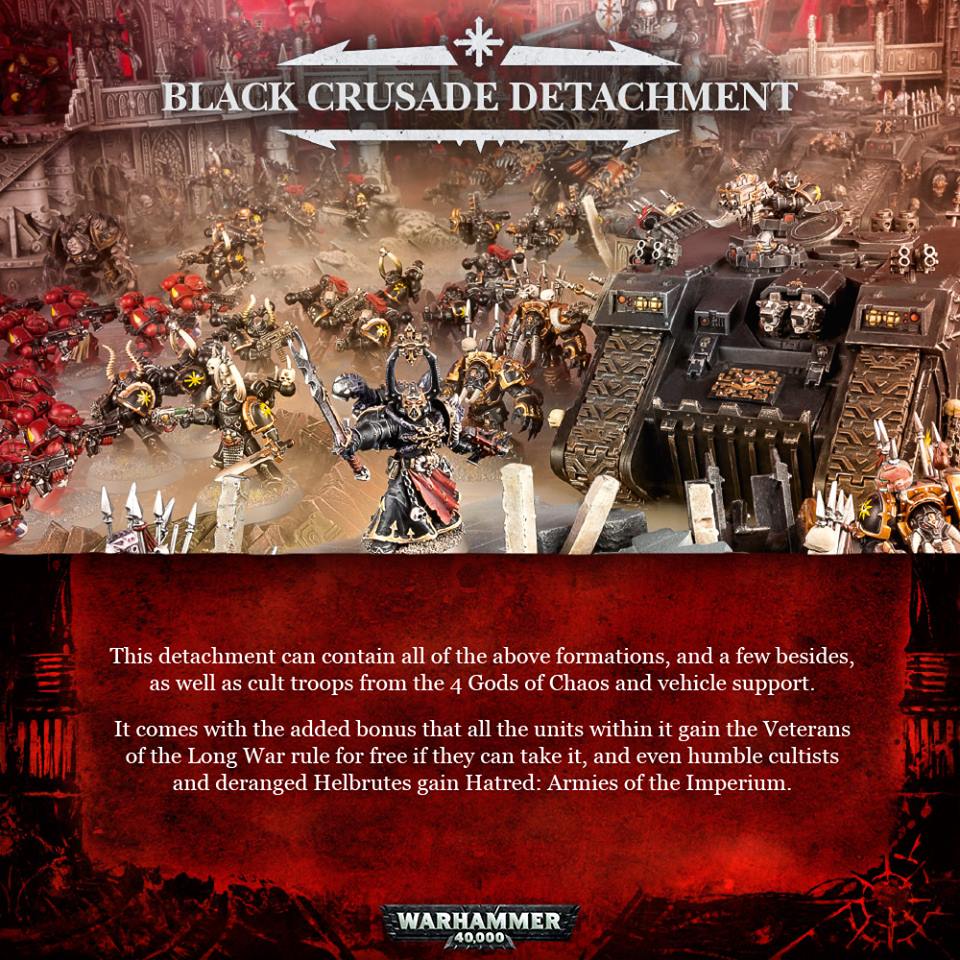 I know reactions to these have been "mixed" – but from the look of these formations it seems like GW is trying to highlight some of the units that make Chaos Space Marines unique and not just "Space Marines with Spikes." I'm still waiting to see how they all play out on the table before I make any final judgements on the merits of these formations.
While this book certainly isn't a return to the 3.5 codex "Glory Days" of Chaos it's at least a step in the right direction. Being able to Deepstrike and Charge in the same turn is a strong ability, so is being able to shoot twice with Obliterators. And if you think Objective Secured is a waste then you haven't been playing with objectives. Now those formations might have drawbacks (like the charge being disordered and the obliterators have to choose a different weapon) but these are still better than before…when you didn't even have the OPTION to do those things.
Deep down I'd like to just have my Legion Rules from 3.5 back – but I know I'm not going to get those this edition. For now I'm going to try and make due with the tools I've been given. Or I'll just go play 30k where I DO have Legion Rules. You know…that's not a bad idea.
What's your take on the Chaos Formations from Traitor's Hate? It's no "Angels of Death" Supplement – But it's a start.