At long last,Kharn the Betrayer gets his very own Bloody formation to call his own. Take a look traitors!
Here's the Detachment that lets hack and butcher your way across the battlefield.
images via Khadorblood 9-5-2016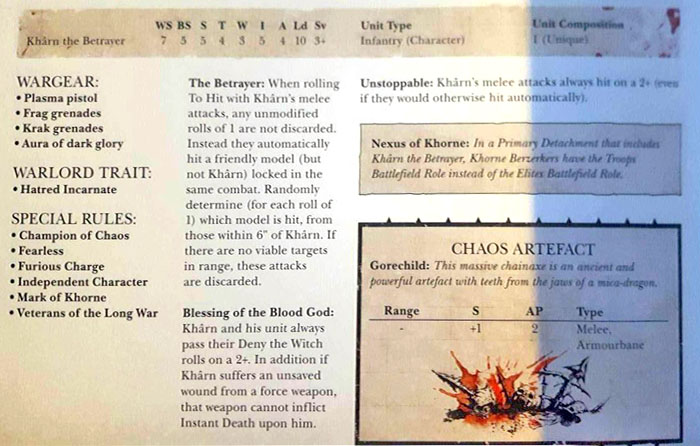 First Kharn himself – then man the legend. Nothing new to see here citizen, moving on…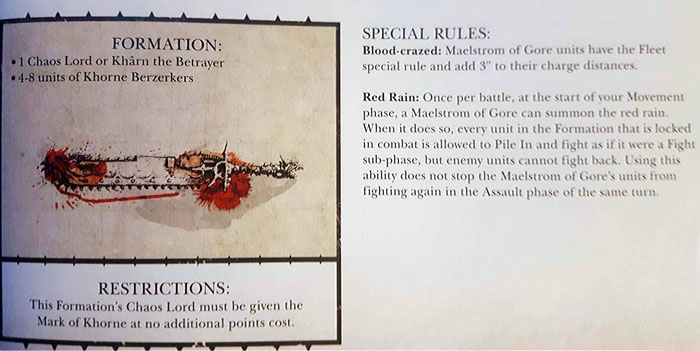 Then the Maelstrom of Gore!
Yeah – ok so Red Rain is kind of mean.  who doesn't like a free out of phase assault phase once per game?  The Fleet and +3 inches to charge distance is the cherry on top! With Kharne and 4 minimum sized Berzerkers (20 in total) the Maalstrom of Gore clocks in at 580pts.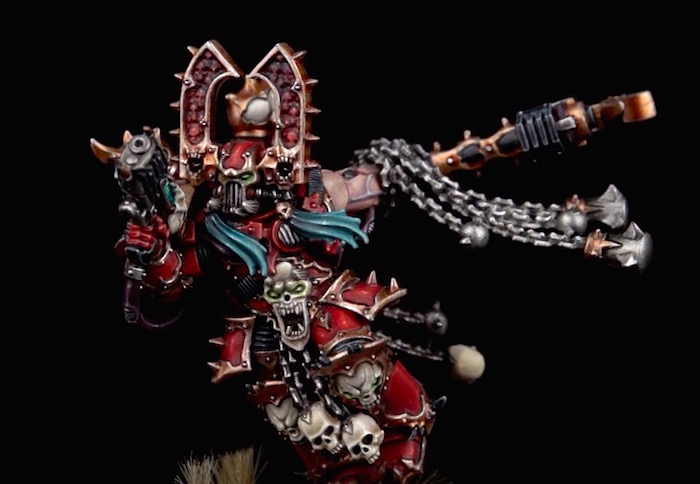 ~Maelstrom of Gore vs Blood Angel Death Company – place your bets…