The Angel's Blade Strike Force Detachment has been spotted along with more news on a formation and vehicles!
When it rains…More information on the new Angel's Blade Strike Force is out along with more information on the Golden Host Formation. And just for kicks we even have more info on the vehicles of the Blood Angels. Here we go:
via Scanner
Angel's Blade Strike Force Detachment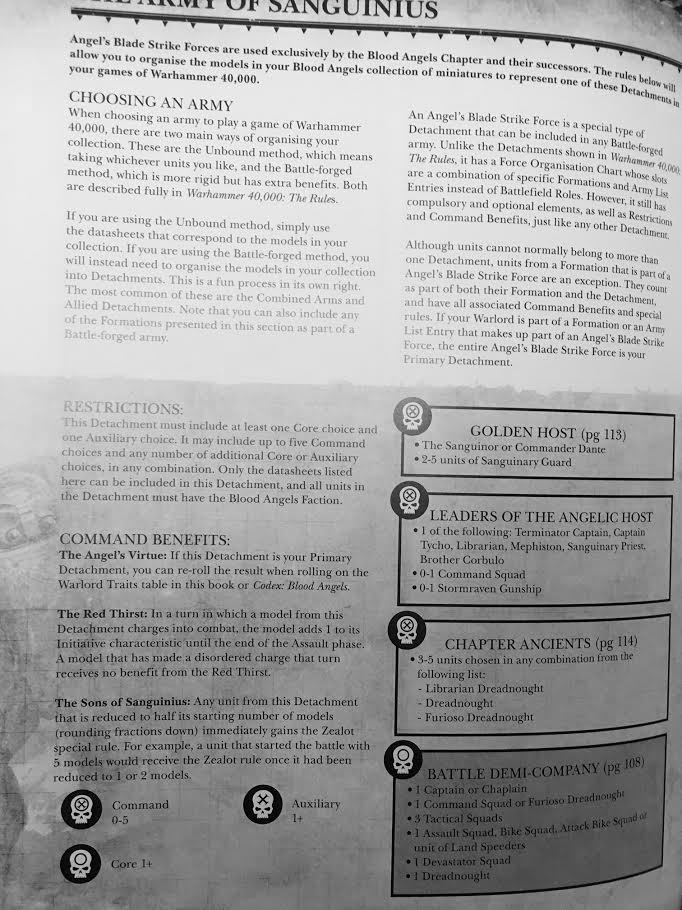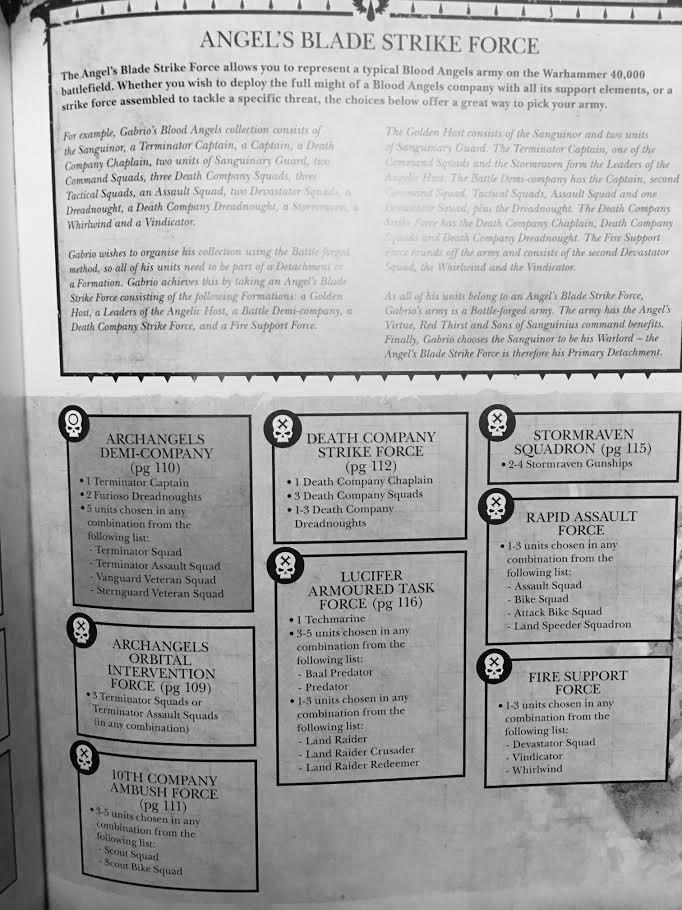 via miniwars
Blood Angel's Vehicles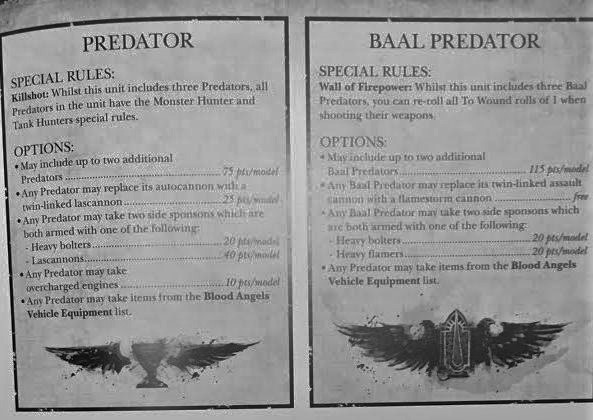 Blood Angel's Golden Host Formation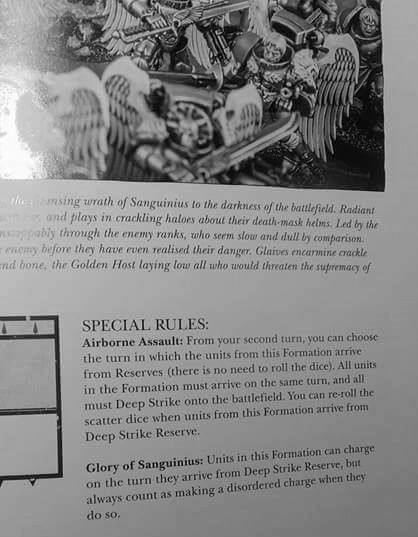 That's a whole lot of info to digest but the one thing I did want to call out was that the Golden Host is getting the option to Charge after Deepstriking! Those guys can do some serious damage on the charge – couple that with the Airborne Assault rules and you've got a way to launch some coordinated assault from Deepstrike starting on and after the second turn.
I'm also just a little bit excited about the Anti-Grav rule for the Land Speeders. I just happen to have a squadron that will be happy to take advantage of the speed boost…
A lot of these line up with the rumors we saw earlier. And then we also had another set of rumors lining-up as well. There is a lot to sort through here so I'll let you have at it!
So what do you think? Are the Boys in Red back with a vengeance or are they falling short of the mark?