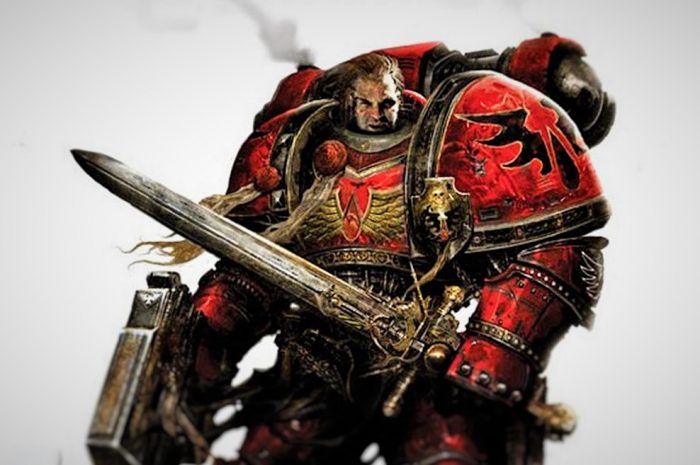 It Looks like the Sons of Sanguinius are stepping up to the plate to combat all that Treacherous Hate…
The rumor mill is getting super excited about this one. And I can't blame them because Games Workshop has been dropping hints. First off: The Salty Parts.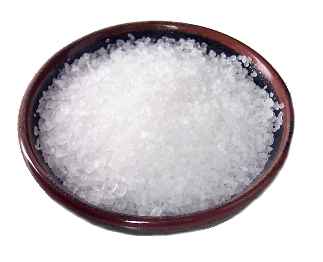 This is a RUMOR – apply salt as needed
via Grot Orderly 9-5-2016
"So this week we will hear about the next week's new Supplement for Blood Angels, called Angel's Blade. It will involve Chaos Space Marines invasion on some planet (of course). 9 new formations, 2 new detachments as well as Death Company relics and tactical objectives, wargear upgrades and 3 new missions to top it all of.
New Blood Angel Termie Captain DC Chaplain and updates to Assault and Devastator squads.

Angels' Blade (supplement) – 30GBP / 39EUR
BA Death Company Strike Force – 80GBP / 105EUR
BA Archangels Orbital Intervention Force – 80GBP / 100EUR
BA Chapter Ancients – 65GBP / 80EUR

We will also get new boxes for Blood Angels Vanguard, Assault, Sternguard and Company Command."
That all seems pretty reasonable but here's the GW breadcrumbs to back it all up:
via Games Workshop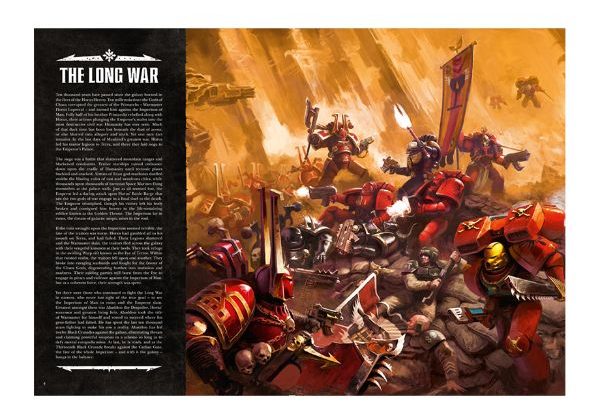 This is a screengrab from the new Traitor's Hate book. Notice who's fighting who? Yes – it's Khorne vs Blood Angels with some Guardsmen mixed in… But that's not all. Here's the text description from GW's info page:
The Story
As Abbadon the Despoiler launches his 13th Black Crusade, the diabolical Lord Xophas bypasses the Cadian Gate and leads an invasion of the Diamor System. On the Warmaster's orders, Xorphas commands the Crimson Slaughter, Black Legion and Word Bearers forces as he seeks a monstrous source of power that could spell the doom of the Imperium itself.

Standing against this ambition are the Blood Angels, leading an alliance of Adeptus Mechanicus and Imperial Knights that will fight to the last to ensure that the worshippers of Chaos know defeat. The war that follows will be nothing short of apocalyptic.
Now is that a direct confirmation that Blood Angels are next? No. But it is some pretty specific information to drop. I'm still treating this one as rumor until we see some photographic evidence!
I hope Blood Angels are next. And that they got their Frag Cannons back from the Deathwatch – Those were just loaners guys!