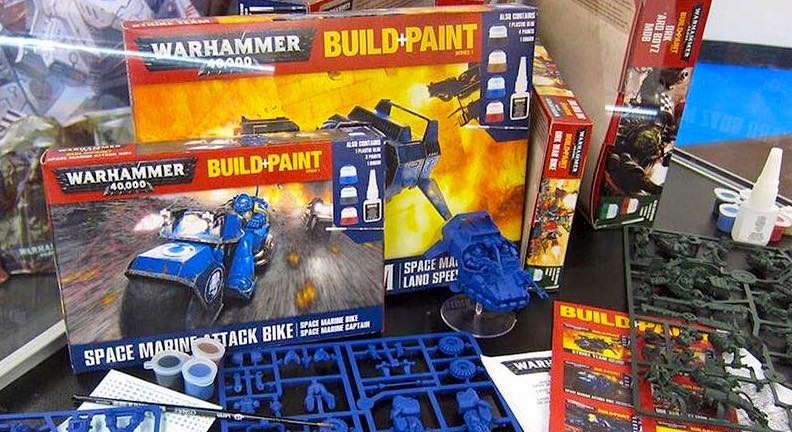 Building on Battle for Vedros, GW is releasing a new line of Marine and Ork hobby kits aimed at newcomers. Take a look:
Remember last January when GW was showing off their upcoming "Build + Paint" hobby line at the Nuremberg toy Fair? Back then the GW booth had posters saying it was coming in November 2016. Now let's fast forward a few months: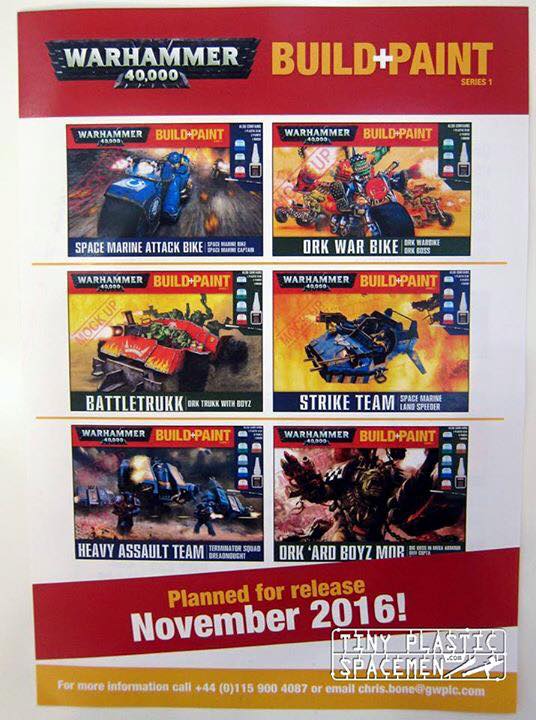 Battle For Vedros was released last June, and aimed straight at the new gamer with zero experience with Warhammer 40,000.  It appeared in a number of new hobby stores that had never before carried GW products. Fast forward a few more months and guess what – November is fast approaching…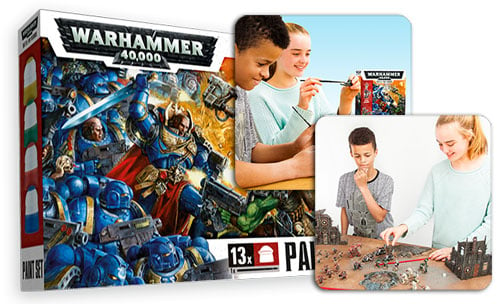 ICV2 is confirming the new set of 6 ork and space marine kits are indeed almost here. While Battle for Vedros had rules, and was a simplified version of the game,  these "Build & Paint Sets" come complete with a set of hobby supplies included: paint, glue and a brush. They are definitely focussed on the hobby.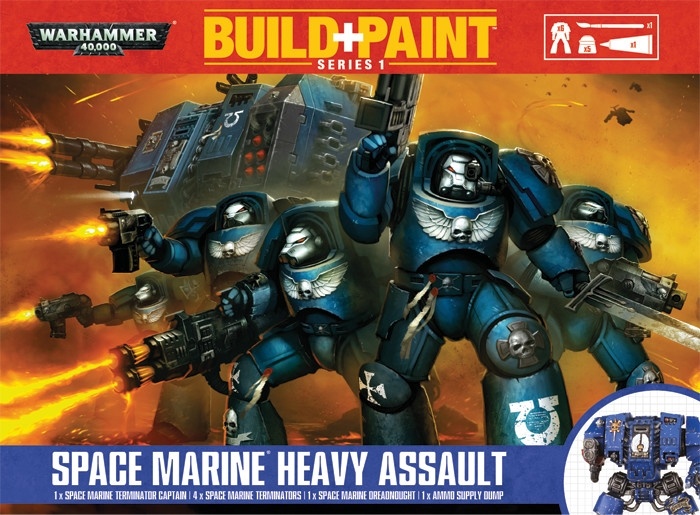 Space Marine Heavy Assault: 5 Terminator marines, 1 Dreadnought, scenery pieces, display mat, and 6 paint colors.  $39.99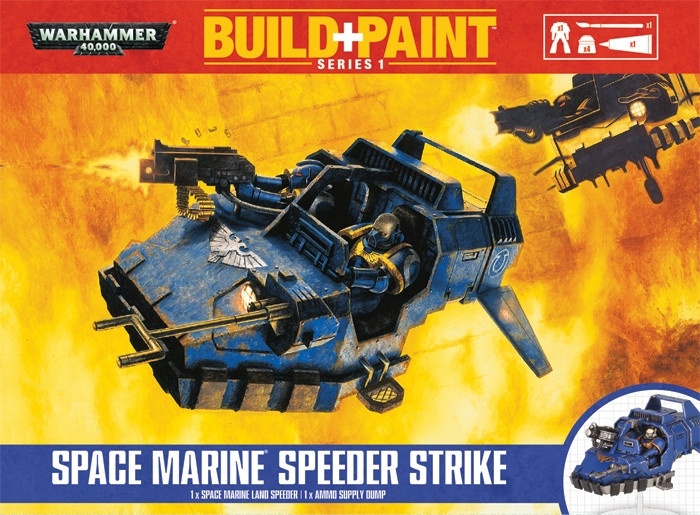 Space Marine Speeder Strike: 1 Land Speeder vehicle, scenery pieces, and 4 paint colors.  $24.99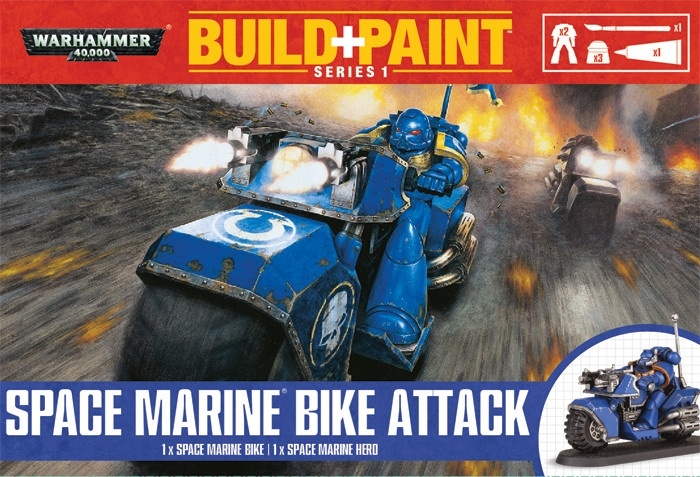 Space Marine Bike Attack: 1 space marine on bike, 1 Terminator hero, and 3 paint colors. $14.99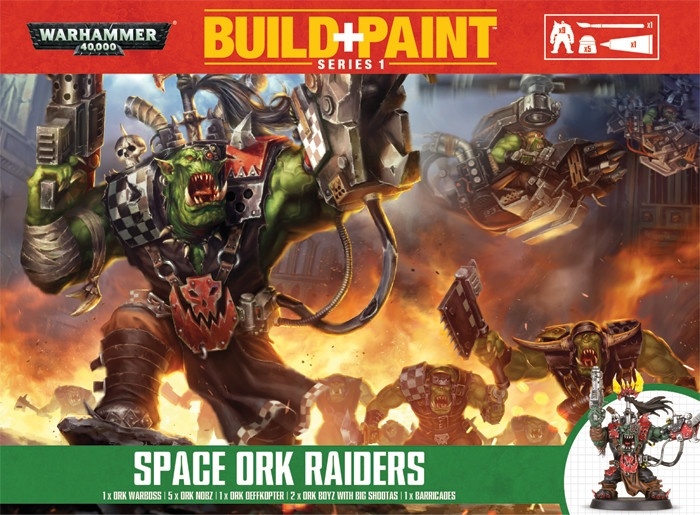 Space Ork Raiders: 1 Deffkopta on a flying stand, 1 Ork Warboss, 7 Orks, a set of barricades, display mat, and 6 paint colors.  $39.99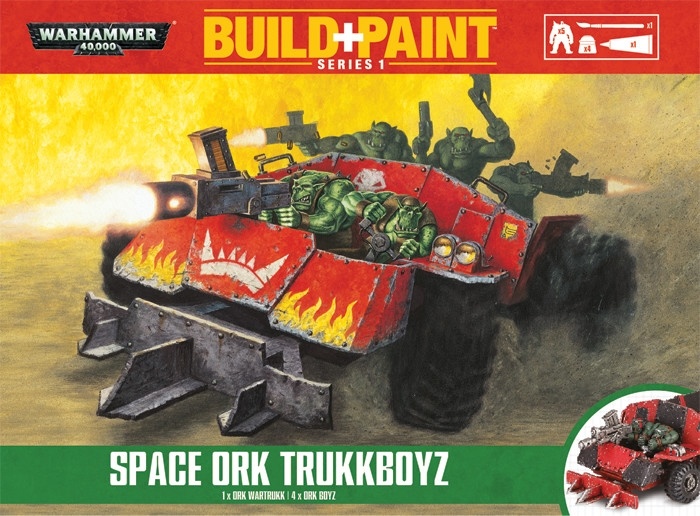 Space Ork Trukkboys: 1 Wartrukk with 4 Ork Boyz and 4 paint colors.  $24.99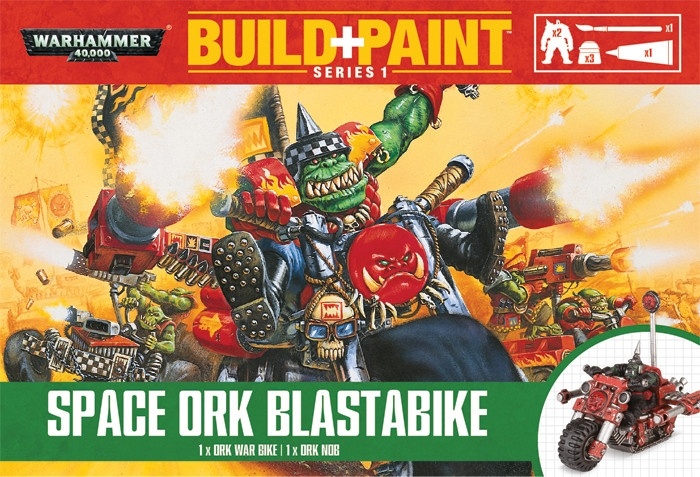 Space Ork Blastabike:  1 ork on a half-track Warbike, 1 Ork Nob, and 3 paint colors.  $14.99
These kits are really good deals and we will have to wait and see if they will ship in the January sample's bright blue and grey sprue colors. These are reported as headed to market next month. Note that there is no description for included rules, but Battle for Vedros' rulebook includes rules for a great many of these models.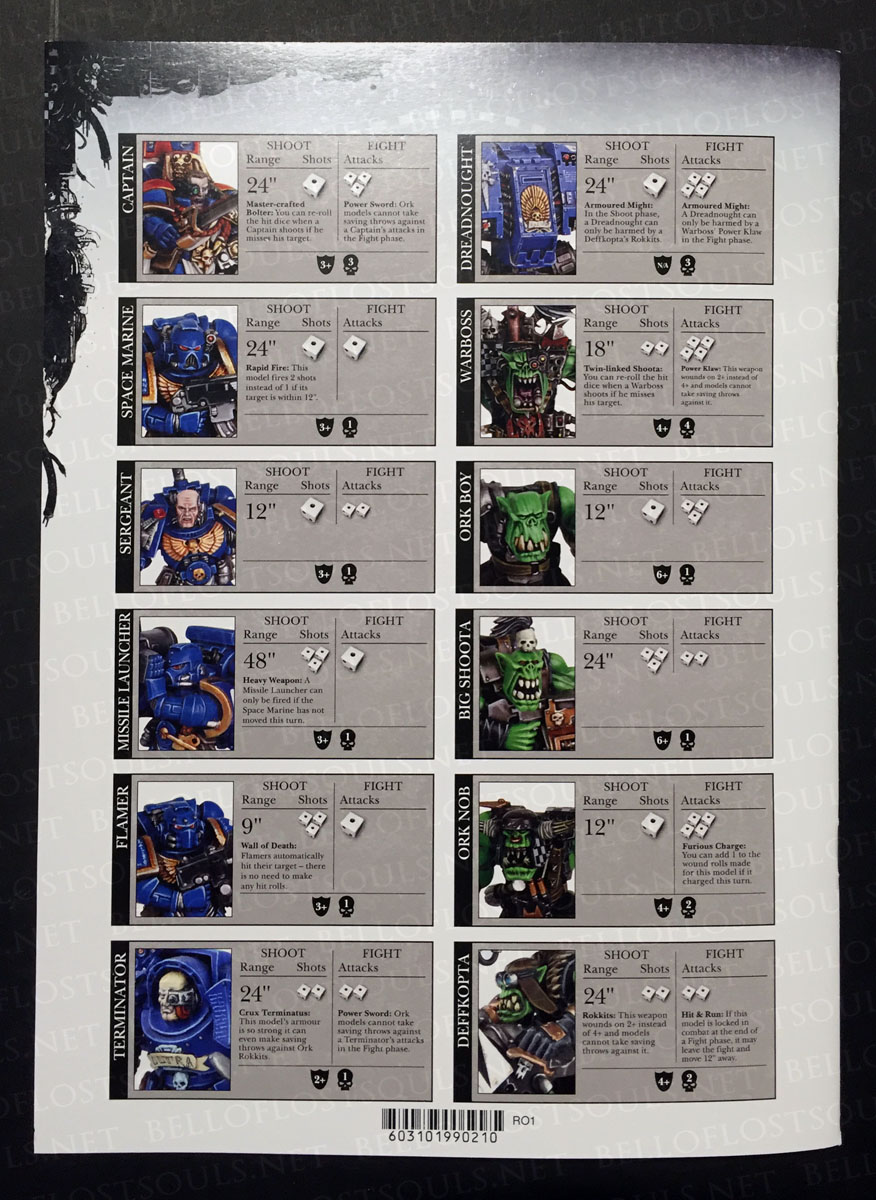 ~More new players in the 40K universe is always a good thing!