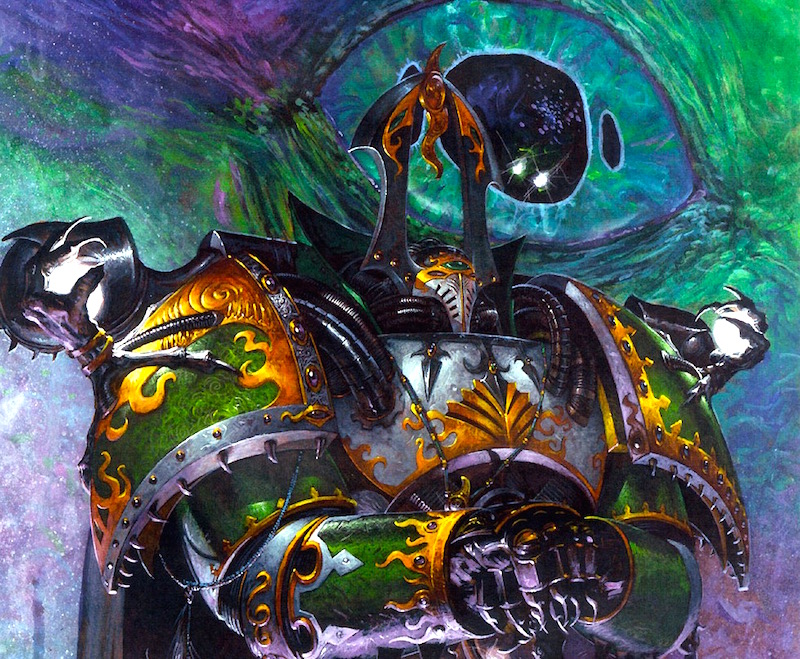 Take a peek at what new powers Chaos Marine Sorcerors are bringing to the party! Prepare yourselves Imperium!
Traitor's hate is almost here and our favorite villains are getting an all new set of psychic disciplines, just as loyal marines got with Angels of Death.
We've seen the basics from the GW psychic card set product details but at the 11th hour more has come down to us all: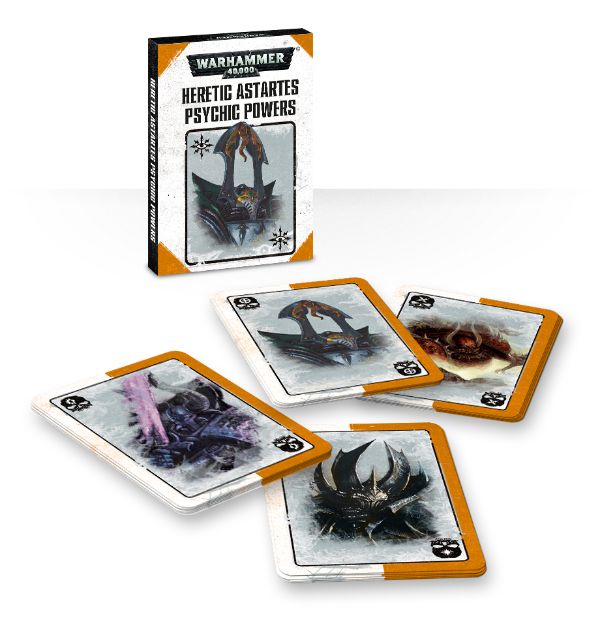 – Sinistrum Discipline: tear away the psychic energies of your foes, bolster your own, and annihilate with hideous curses from the darkness of the void;
– Heretech Discipline: drive your mind into the inner workings of enemy war machines, dominate their machine spirits with the cruel will of a torturer and make armoured might into weakness;
– Ectomancy Discipline: draw upon the power of the Warp, manifesting crackling black lightning with which to scorch the foe, burn projectiles out of the air or tear holes in reality;
– Geomortis Discipline: rip open great chasms, cause the ground itself to erupt in geysers of razor-sharp rock or even reshape the world into a form more – or less – pleasing to the eye.
Today's News
Images via Scanner 9-8-2016
Here's more on the 4 disciplines: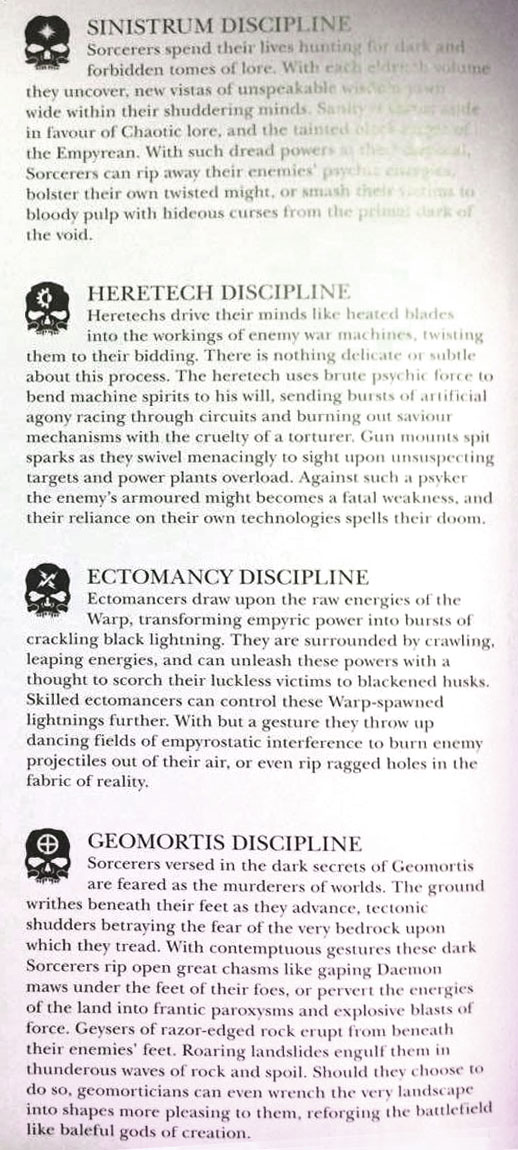 And a sample discipline: Heretech, or as I like to call it "That's a nice tank you have – it would be a shame if anything happened to it"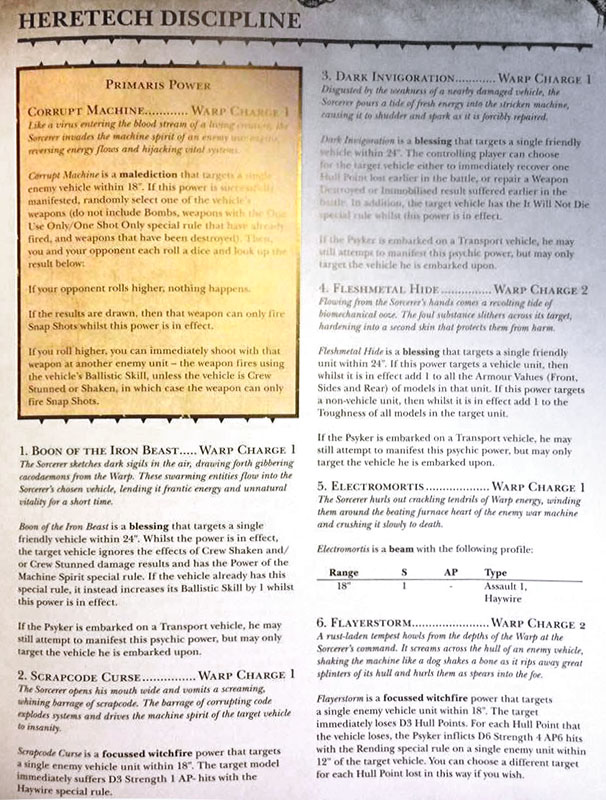 Corrupt Machine will make any enemy vehicle mounting Destroyer weapons start sweating.  Boon of the Iron Beast and Dark Invogoration should keep a Sorceror's ride trucking through the game.  I like anything that hurls multiple haywire attacks and the discipline gives you two. Flayerstorm is just mean. It's one of those adding insult to injury powers if it goes off in ideal situations. Finally Fleshmetal Hide has some really scary potential.  Who doesn't like 15/15/15 Chaos Land Raiders!
~Only 1 more day to wait.  Death to the False Emperor!