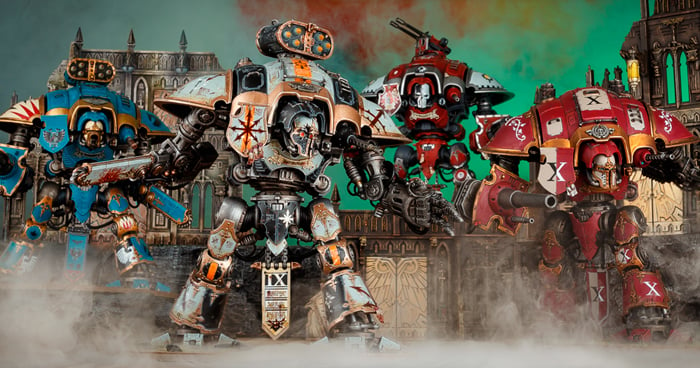 The Chaos Marines are bringing along thier BIG friends in Traitor's Hate. Here's the latest: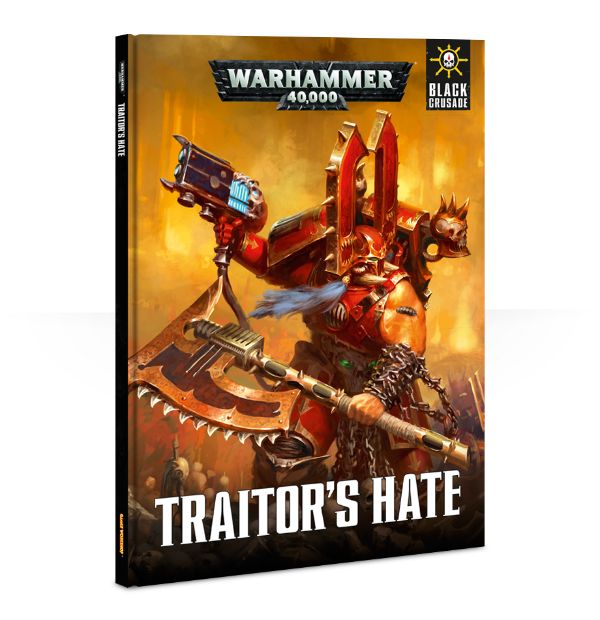 Traitor's hate is shaping up to be an interesting book, almost an fusion between the two-part Tau-Imperial Kauyon-Mont'Ka series and the Space Marines Angels of Death supplement.  By that I mean it's serving the bigger picture of bring the Chaos Marines up to par with the other codices, but is throwing in a lot of Chaos elements in a single book that would normally fall fall outside of a single codex on the Imperial Side.
One example is the inclusion of Renegade Knights. Access to these outside of costly Forge World models means the CSMs can finally get in on the mainstream Knight action. Here are a taste of the rules coming this Saturday:
images via Scanner 9-8-2016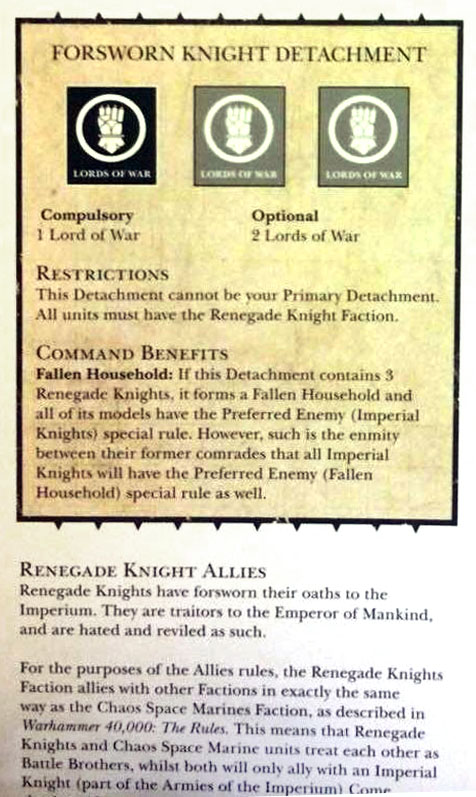 Here's the Renegade Knight Detachment and Allies rules – Ohh Battle Brothers with CSMs!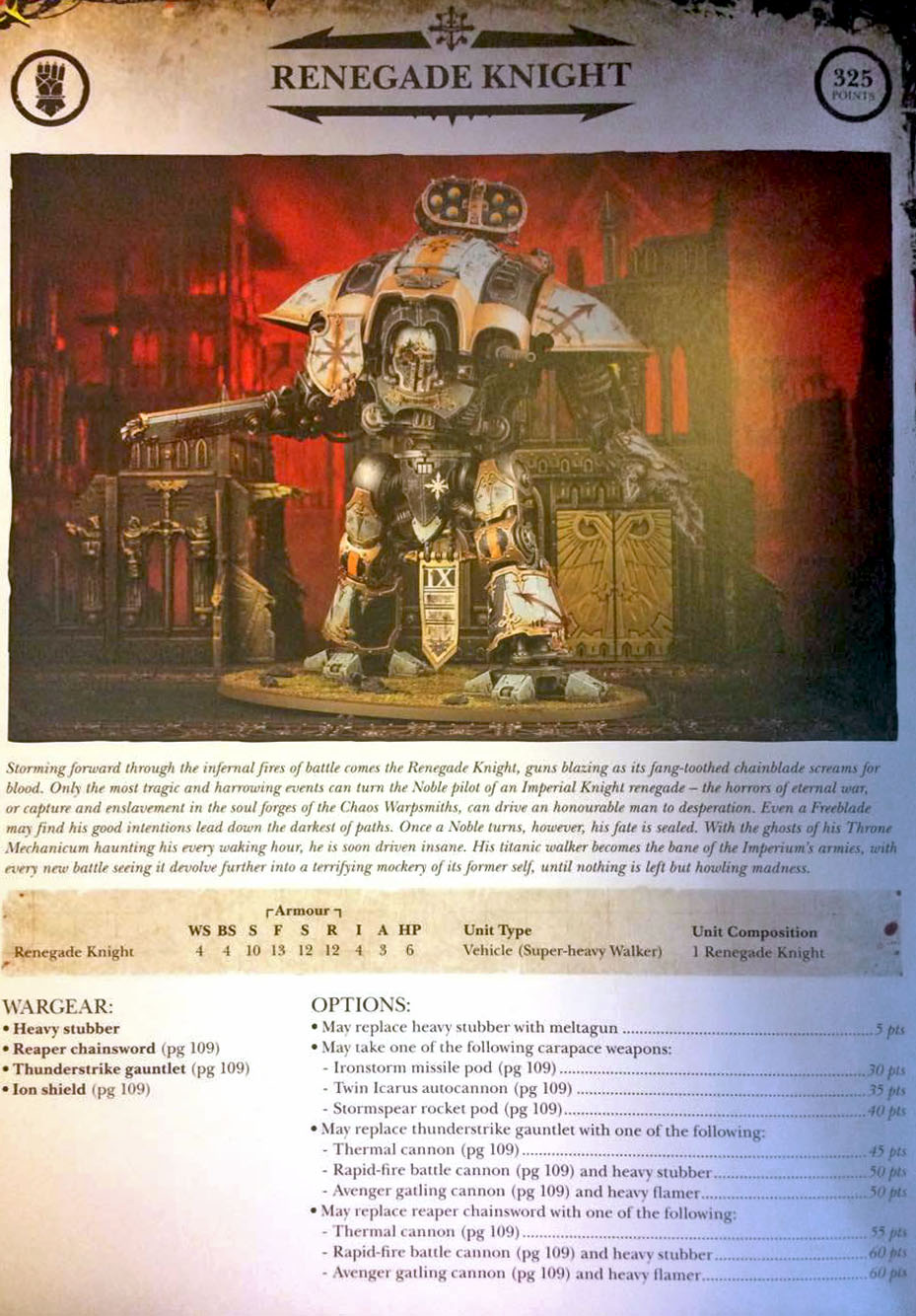 Here's the big guy himself.
Look Familiar?
If it does, it's because these are almost identical versions of the 40K rules that came with April's Imperial Knight Renegade box game. The Renegagde Knights look to have access to all the standard weapons that come in the knight box – so they will be on equal footing with their loyal counterparts.
It was really only a matter of time until those rules made thier way into real 40K book instead of a pamphlet from a boxed game that is long sold out.
~How much of a difference do you think CSM knights are going have on their power?