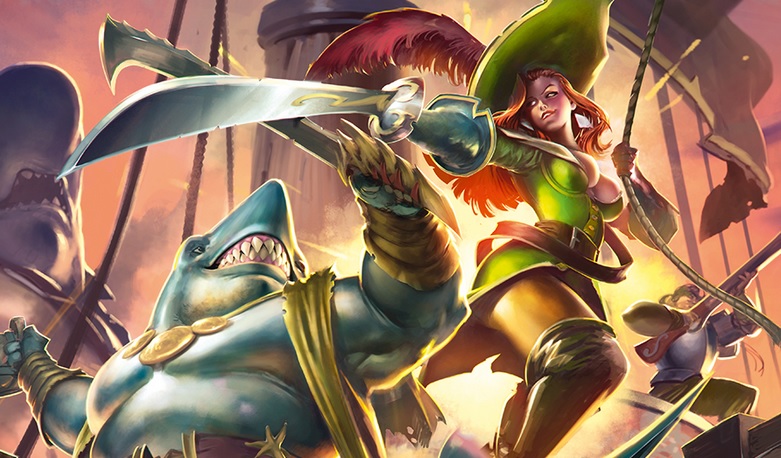 CMON has a new contest that can net you a bunch of cool Pirate Loot – Come see all the details!
CMON is running a contest for International Talk Like a Pirate Day – but you can enter now! And there is a ton of Pirate themed swag up for grabs:
via CMON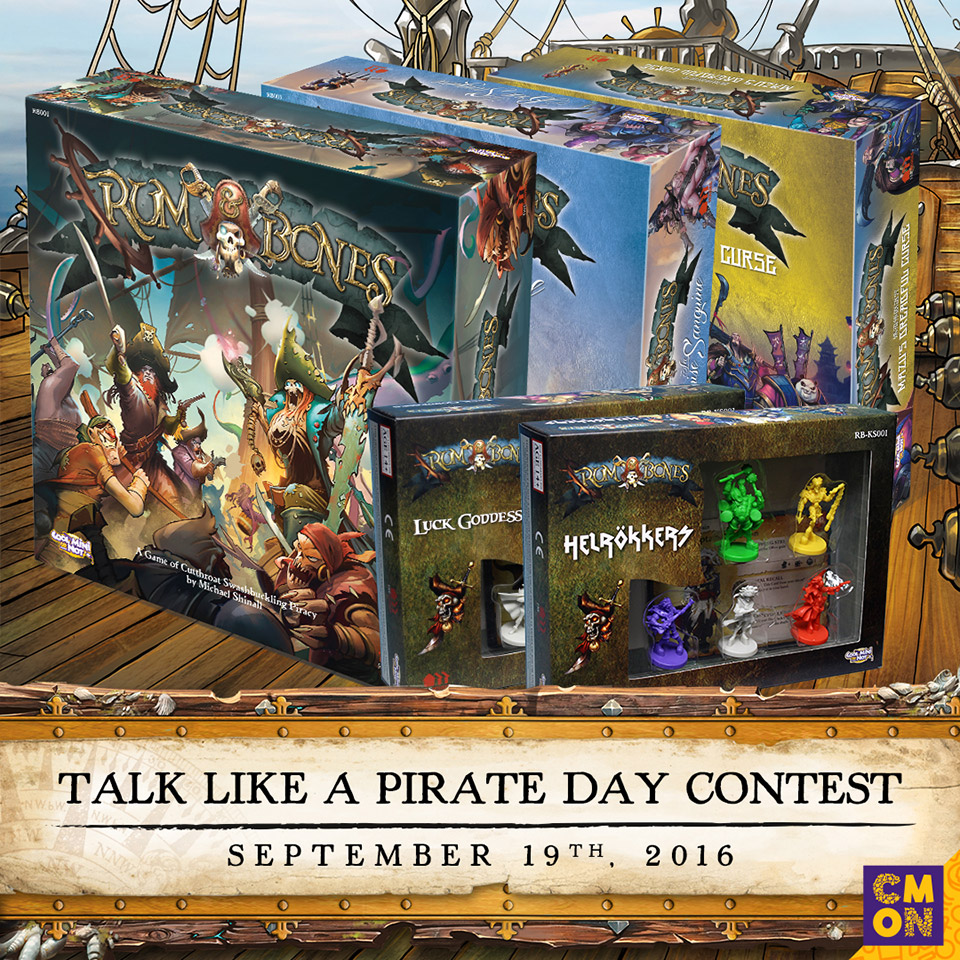 We want to see how you celebrate the Jolly Roger-est day of the year. Post a photo of you with your best pirate look (bring out all your hooks, eye patches, parrots and hats!) on Facebook, Twitter and Instagram with the hashtags #TalkLikeAPirateDay and #RumandBones (and ensure they are posted publicly). Do this and you'll be entered into a contest to earn more Rum & Bones booty than you've ever dug up! We will randomly draw two entries from the participants, and they will receive this bountiful prize package:
The smash-hit Rum & Bones Season 1 Core Game
Rum & Bones: Mazu's Dreadful Curse Expansion
Rum & Bones: La Brise Sanguine Expansion
The exclusive Rum & Bones Luck Goddesses Heroes Box
The exclusive Rum & Bones Helrökker Heroes Box
You can start sharing your pirate spirit, Wednesday, September 14th through Monday, September 19th at 11:59PM EDT. By submitting your photos with the above hashtags, you're giving us permission to share your wonderful pirate costumes with the rest of CMON's fans! Winners will be announced Wednesday, September 21st.
Rum & Bones is a pretty fun game. We got a copy awhile back and I've been keeping an eye on the hero sets that have come out. It's game play is based on the MOBA's popular on PC (like League of Legends or Dota) but it somehow translates to this game pretty well. If you're curious about the game you can check out our unboxing from back in the day too:
This contest looks pretty easy to get into so grab your pirate gear and your smart phone and dive-in – there is some SWEET LOOT up for grabs!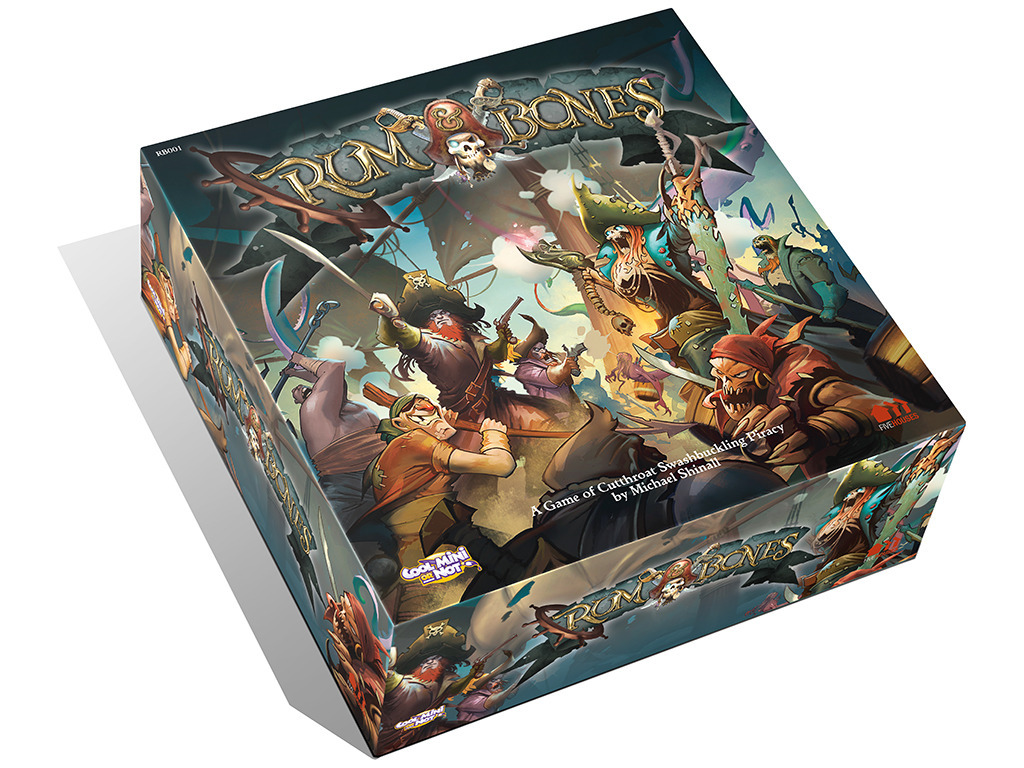 Arrrrrr! Avast! Pirate Talk!? Timbers Shivering?… FREE STUFF!