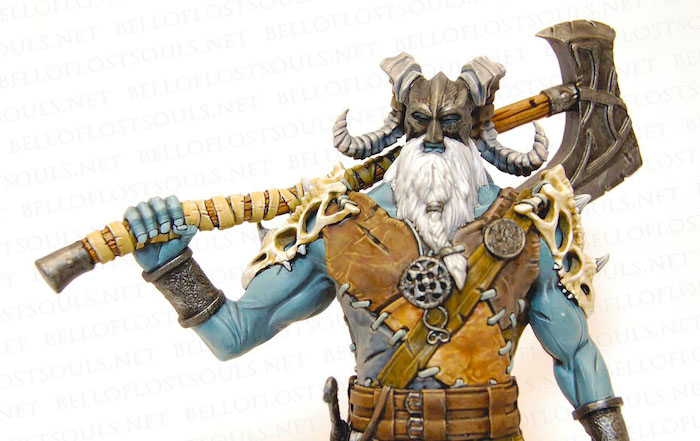 There's a BIG mini headed your way from Gale Force 9 for all you Storm King's Thunder players.
Gale Force 9's series of Giants for use in Dungeons & Dragon's latest campaign: Storm King's Thunder is expanding.
They wanted you BoLS readers to get an early peek at this big bad dude:
Coming in September is the new:
Frost Giant Reaver:

$40
Resin kit – 5 pieces
"Gigantic reavers from the freezing lands beyond civilization, front giants are fierce, hardy warriors that survive on the spoils of thier raids and pillaging. They respect only brute strength and skill in battle, demonstrating both with their scars and the grisly trophies they take from their enemies."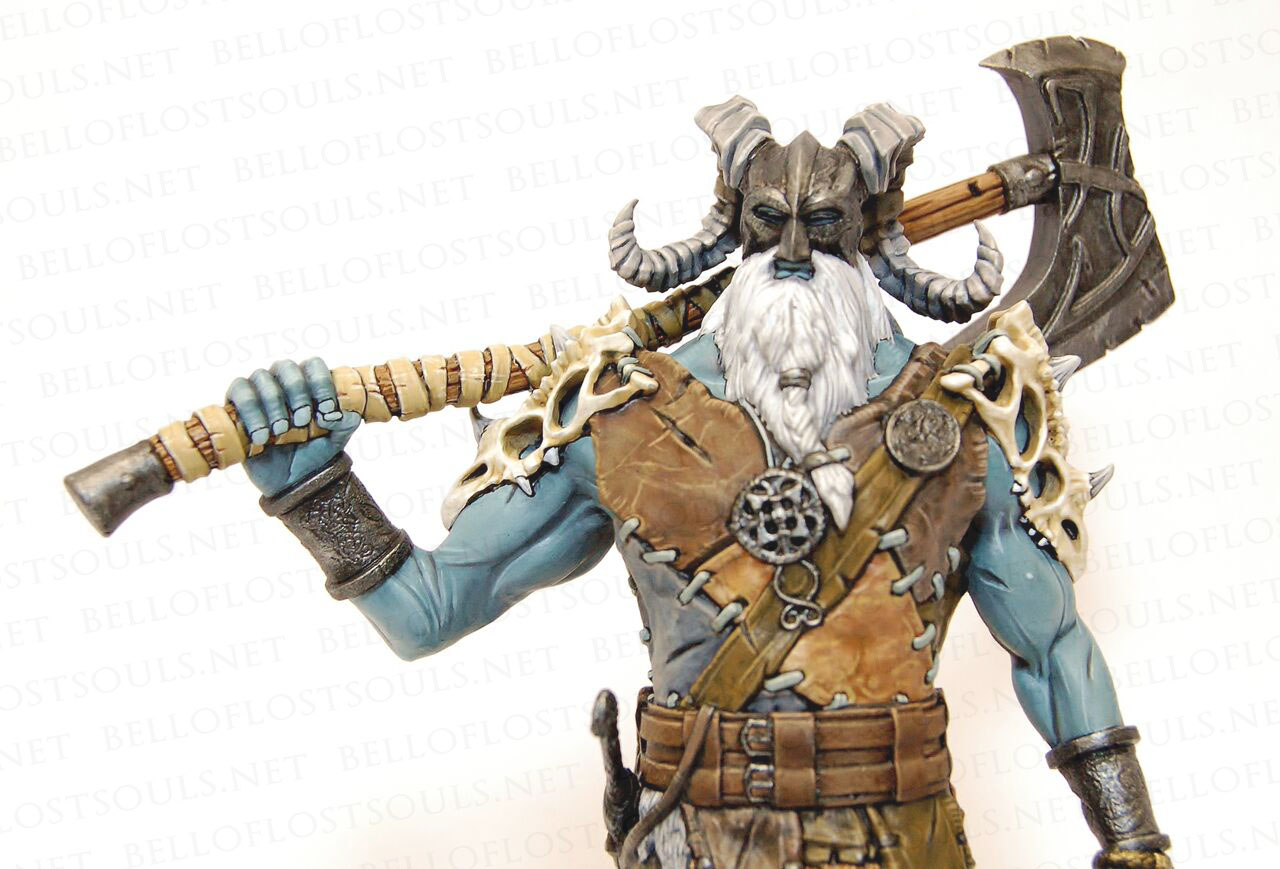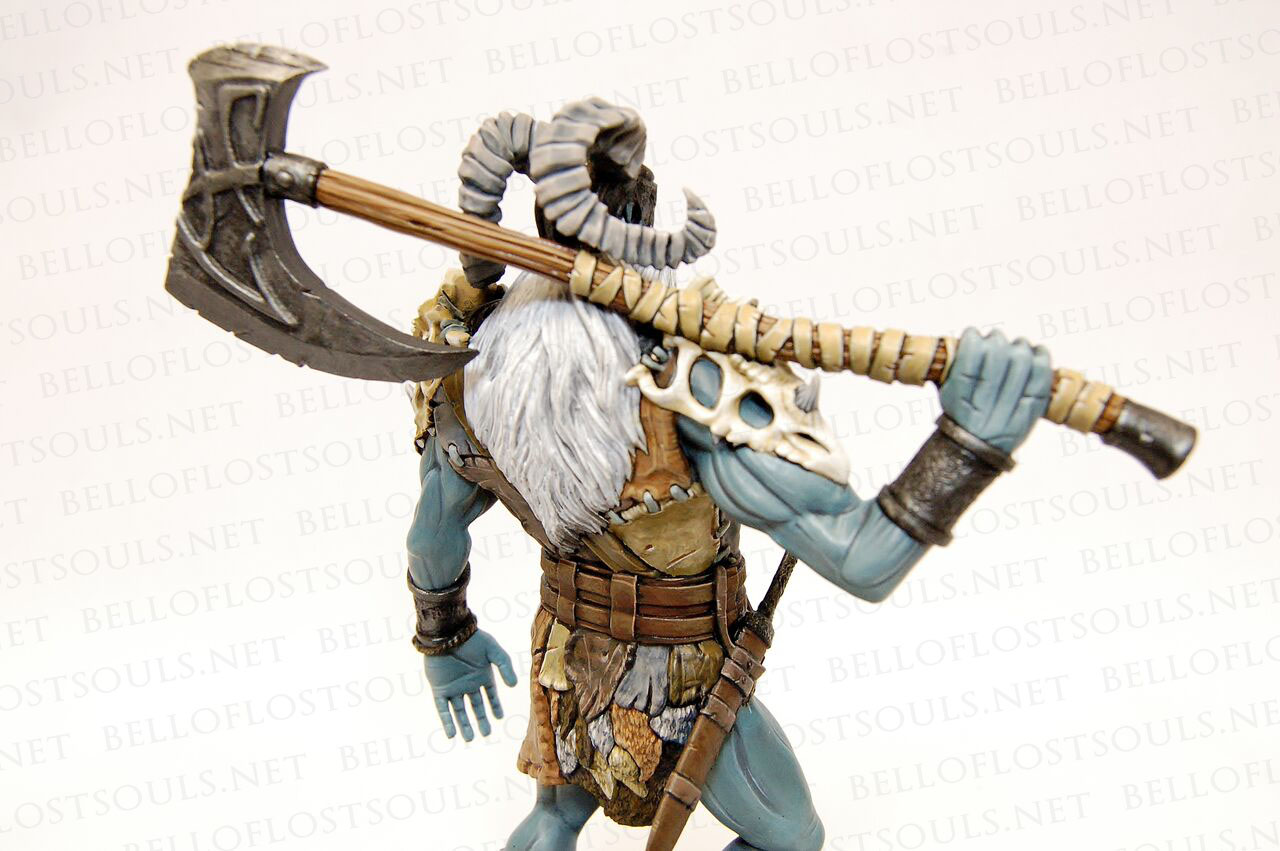 This is part of the GF9 Collector's series with a total run of 1500 pieces.  He comes unpainted and is massive at 5.5 inches tall and 3.5 inches wide.
Keen eye on the GF9 Store, I'm sure he will be along shortly…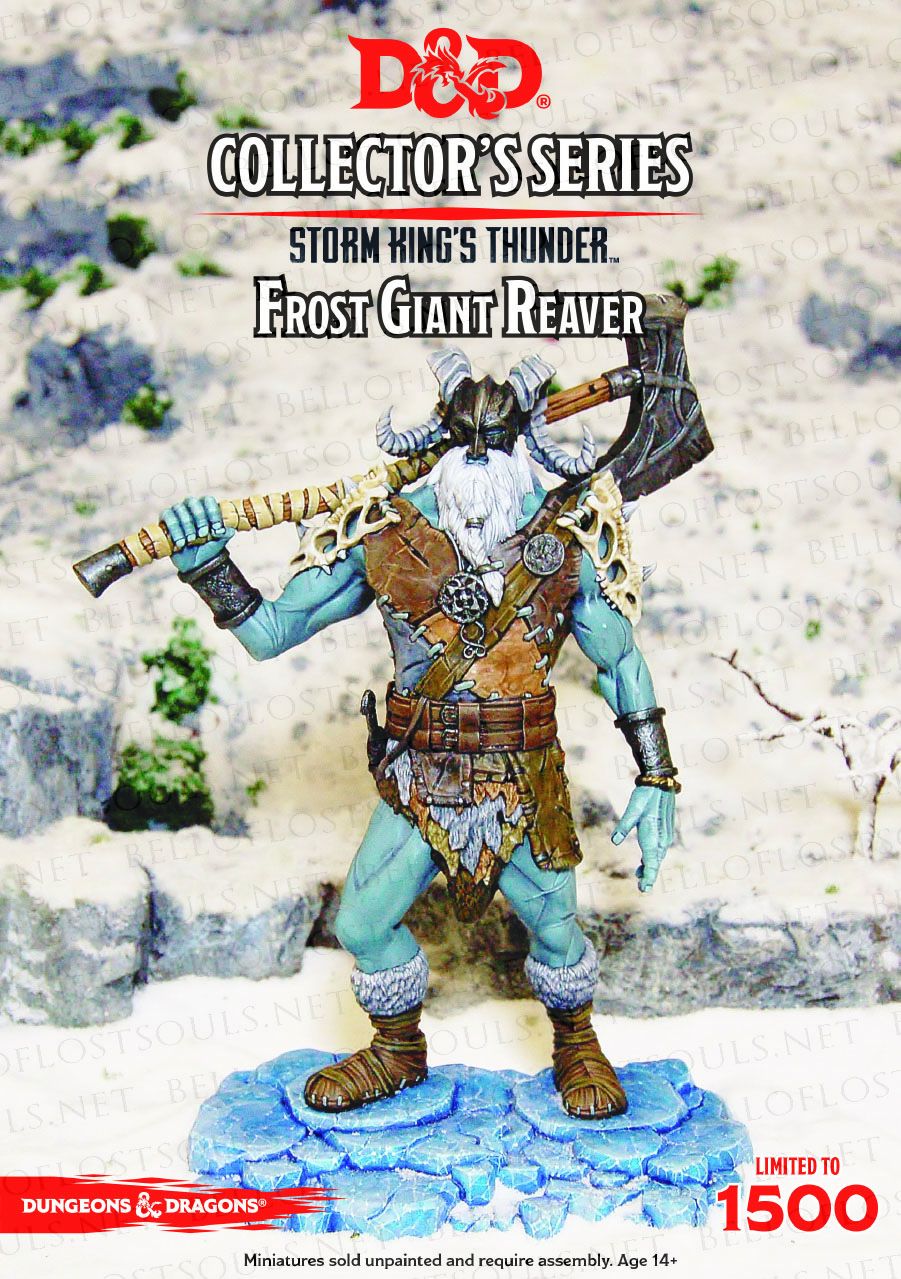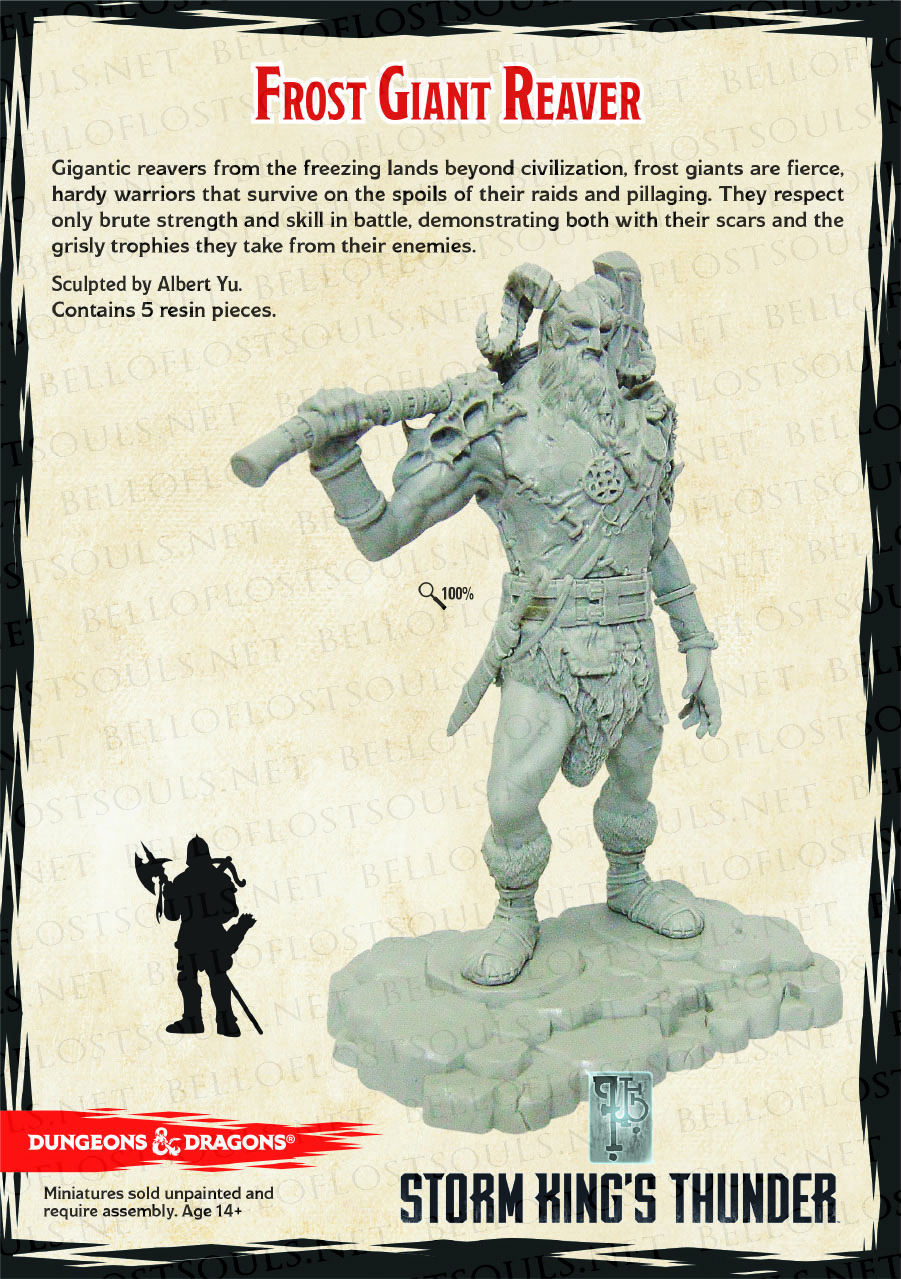 This guy follows up on the first giant out of the gate, the $50 Storm Giant Royal Guard.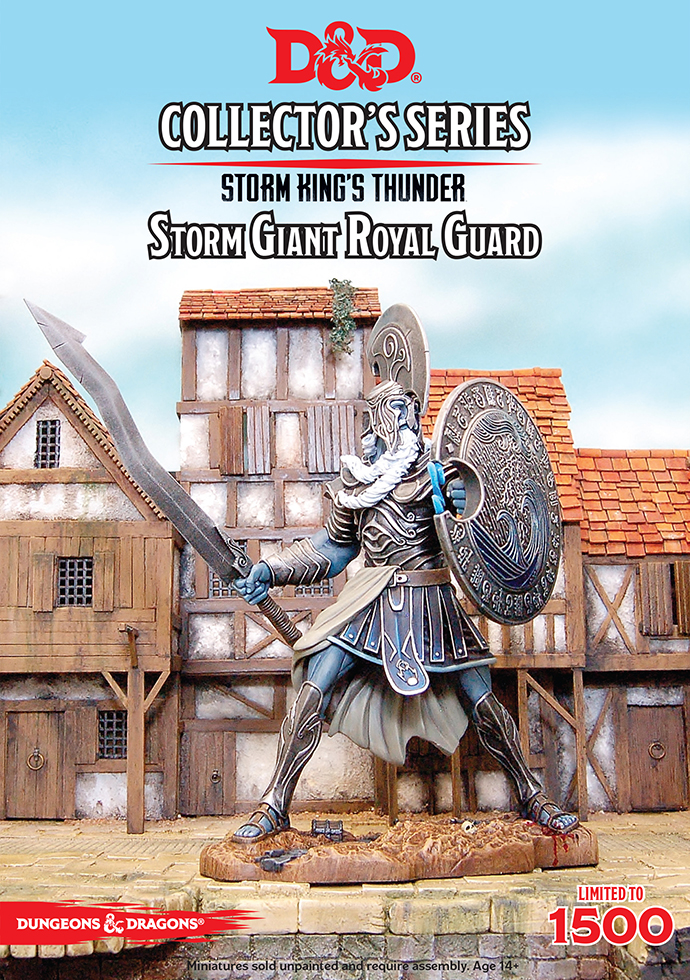 ~ I really like the size to pricepoint on these and can see them being bought by general hobbyists as well as D&D players.