Geekery: New Rogue One Toys Preview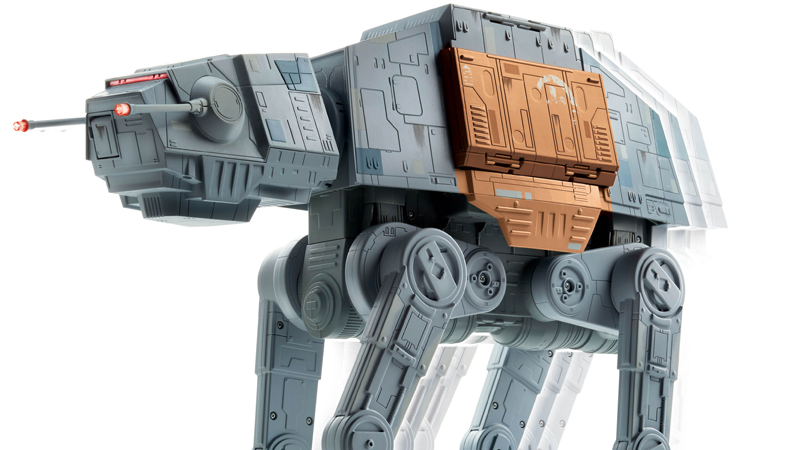 Lots of new toys for every collector – start saving your pennies now!
Gift giving season is nearly upon us, and there's a new Star War flick coming out… so we're getting a boat load of awesome new toys. We got a teaser of all of the new products from Hasbro, Lego, Mattel, and other big brands in the form a of a fun fan film earlier this week. If you haven't seen it, check it out.
Let's start with some of the highlights from LEGO…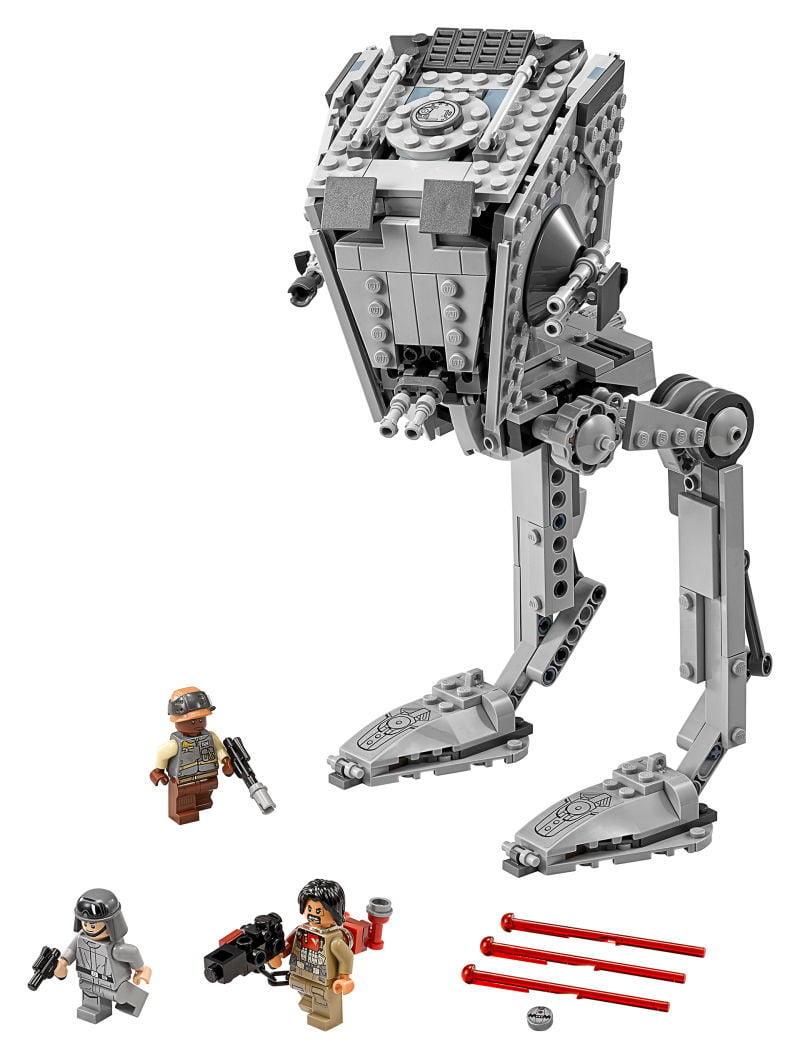 75153 – AT-ST Walker Go on the hunt for Baze and the Rebel Trooper aboard the All Terrain Scout Transport. Open the top hatch, load up the AT-ST Driver and move the legs to speed into action. When you've tracked them down, turn the wheel to rotate the top and prepare to fire the spring-loaded shooters! Can Baze and the trooper escape the advancing AT-ST? That's for you to decide… $39.99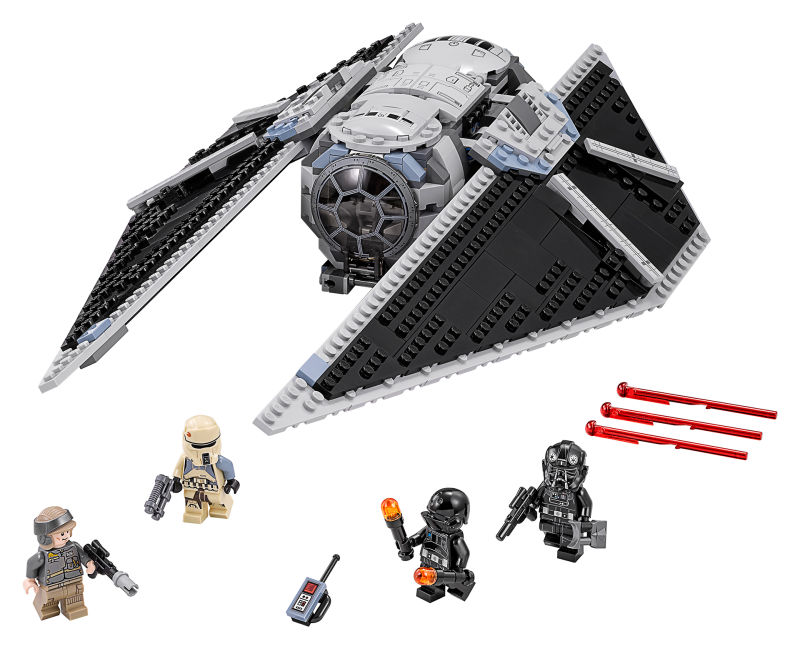 75154 – TIE Striker Prepare for launch with the amazing TIE Striker, the Empire's atmospheric patrol fighter! Open the minifigure cockpit from the top or front and put in the TIE Pilot. Help the Imperial ground crew member put supplies in the rear hold and arm the spring-loaded shooters. Then adjust the huge wings and launch into the skies in search of rebels! $69.99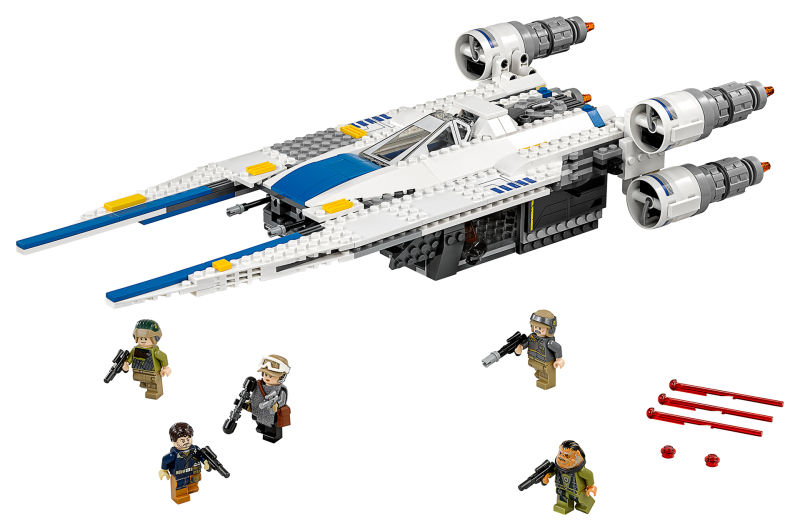 75155 – Rebel U-Wing Fighter Open the cockpit and place the U-Wing Pilot in his seat. Fire up the engines and launch into the sky. Keep a lookout below with the transparent window, and when you spot the enemy, fire the front spring-loaded shooters and stud shooters mounted in the side doors. You can even fold the wings back for a bigger model $79.99
I definitely need an AT-ST for my desk at work. You can check out more of what Lego has to offer at Brick Toy News.
On to Hasbro…
Subscribe to our newsletter!
Get Tabletop, RPG & Pop Culture news delivered directly to your inbox.
We'll be seeing an expansion of the 3.75″ action figures, scale ships, and Nerf weapons we've loved since our childhoods. I want to feature this bad boy, though…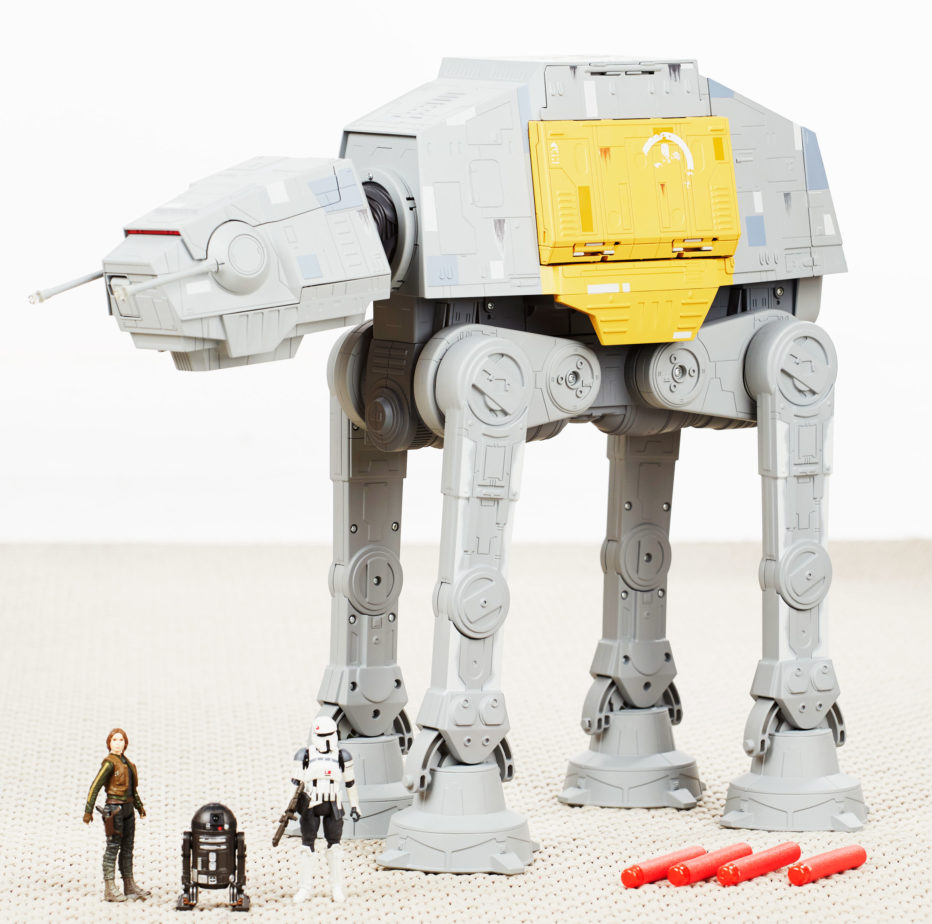 This AT-ACT can be controlled via a remote, or your smartphone or tablet. The cargo hold opens; and it walks, moves its head, lights up, plays sounds, and shoots Nerf darts. It comes with 3.75″ scale figures of Jyn Erso, a driver, and an Astromech C2-B5 droid. It'll set you back $299.99.
They had a group set up at this year's SDCC, which you can see in this booth walk through with the Hasbro Star Wars team's marketing director.
Along with the new figures and miniatures is this beauty perfect for all of your Star Wars RPG gaming needs. It also comes in black.
Mattel is offering up some of our favorite ships in their Hot Wheels line…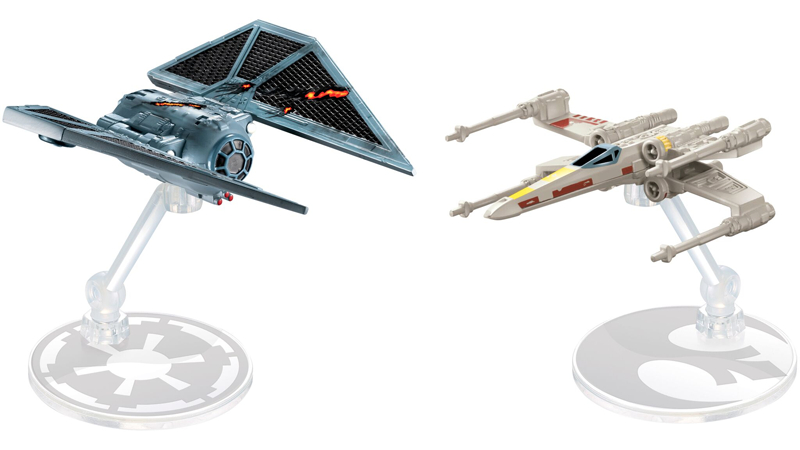 This X-Wing/TIE Striker set is $10.00 and they'll be offering other ships – like the U-Wing – in singles for $5.00.
New Pops and Wobblers to add to your cubicle collection (we all have at least one)…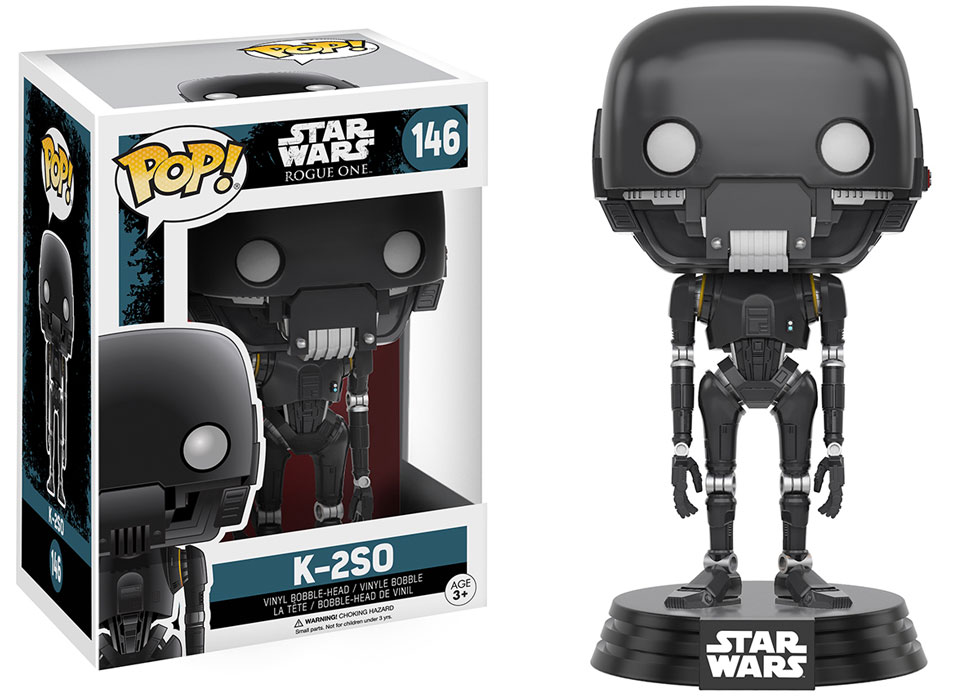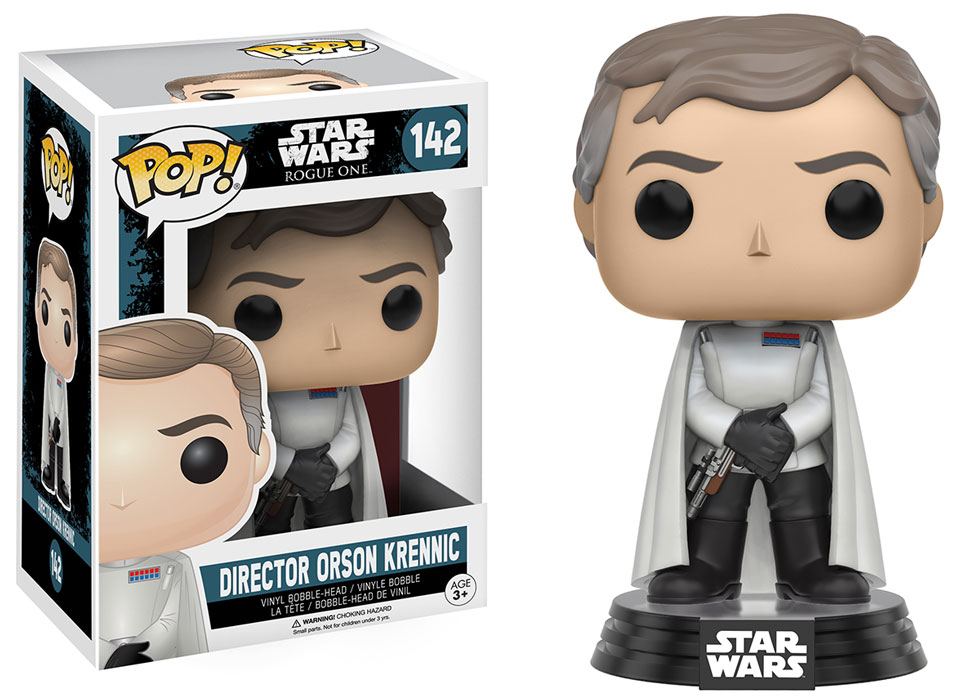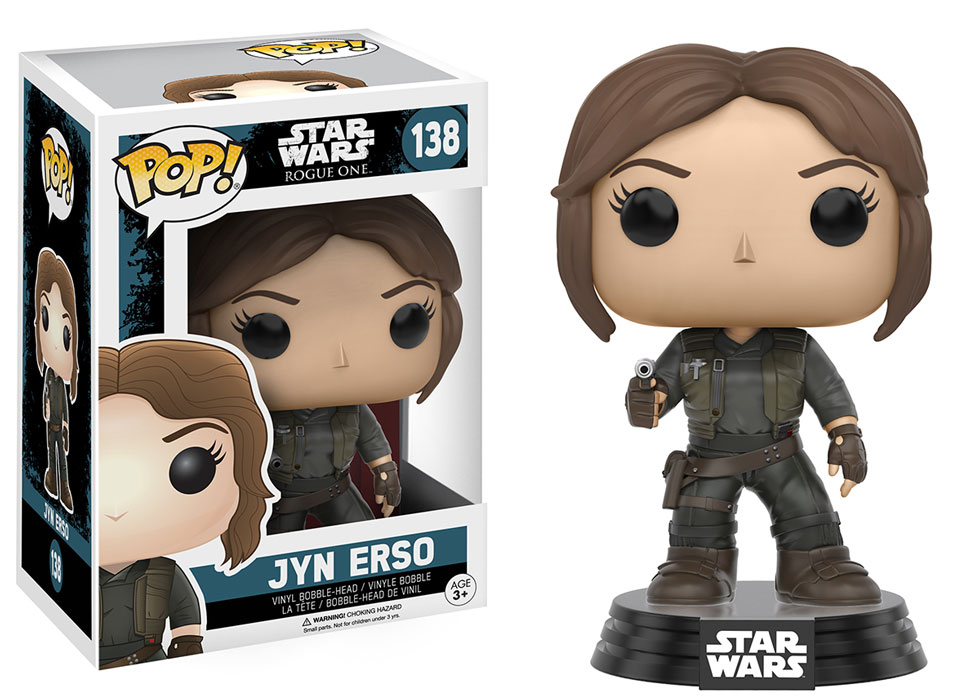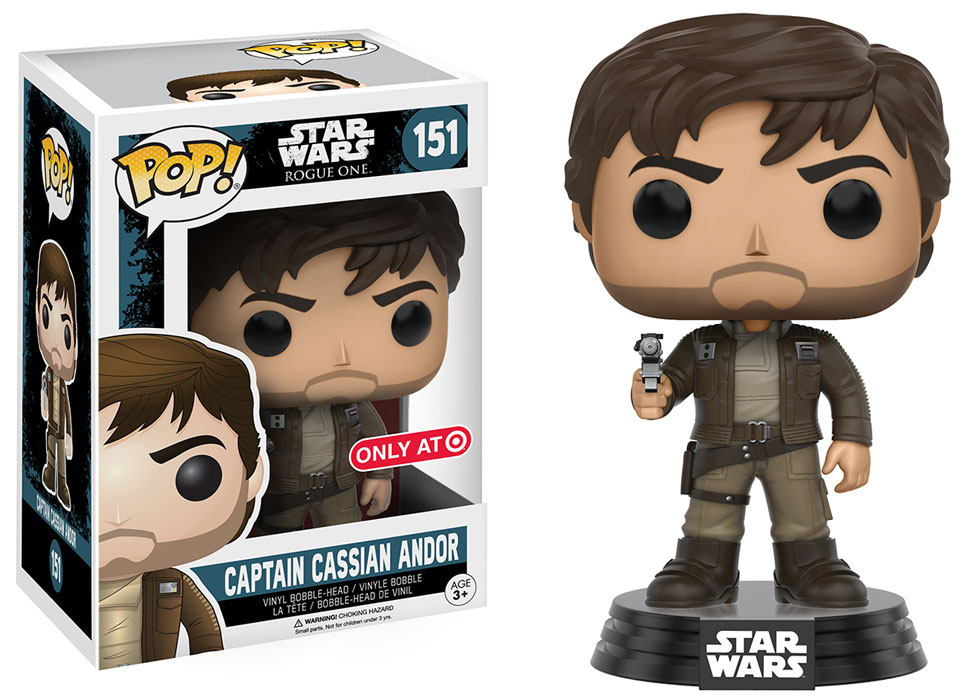 Everything will be on store shelves on September 30th. Hasbro will be taking pre-orders on their online store starting this weekend.
No Bothans this time around, sorry.