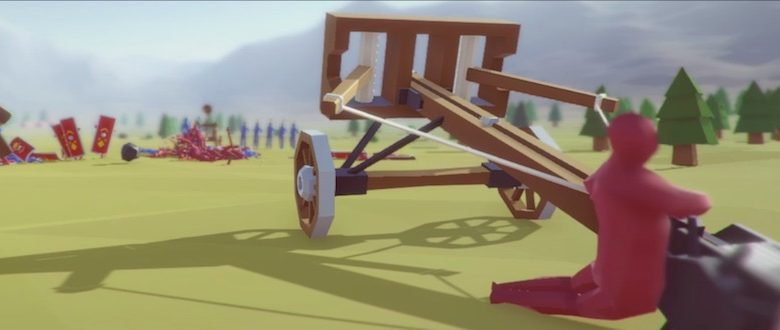 With very accurate chickens and giants and vikings.
Landfall Games is an outfit out of Stockholm, and they make brilliantly simple  and sometimes ridiculous games. Exhibit A:
Red vs blue has a bit of a different meaning here. You can have your teams beat each other to death with their stumps, or you can give them an array of weaponry that ranges from swords and shields to cannons to chickens:
Guns:
Giants:
Vikings:
You can sign up for alpha testing here. According to the sign up page the game will be available on Mac, PC, PS4, and XBox One, and Linux.
Look like the type of game you want to play, but you don't want to wait? Check out their other games that are up on Steam: Clustertruck, Air Brawl, and Square Brawl.
You up for some ridiculously goofy battle simulation?