The BoLS Crew pops by the Tectonic Craft Studios' booth at GenCon 2016 to check out some Laser Cut accessories!
Tectonic Craft Studios is a great boutique studio that makes tons of laser cut accessories for all things tabletop wargaming. From Objective Markers for Warhammer to obstacles for Guild Ball, they have some wonderful products to check out – which is why we stop by at GenCon 2016 to have a chat with them:
Aside from their display at the show they have lots of stuff on their website for you to check out. I really like their City Ruins terrain and all the different Objective Marker kits. They also have a really impressive base-insert section if you're wanting to spice up your bases (useful for both Games Workshop and/or Privateer Press style bases).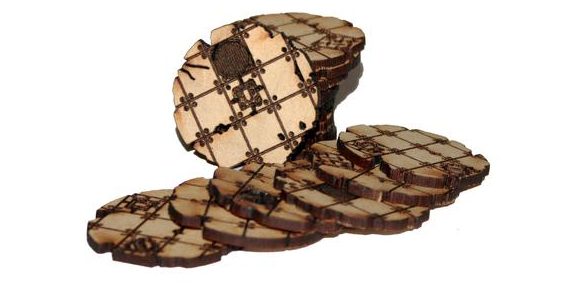 5 x 40mm Base "Crowns" for $5 – that's not too shabby!
If you're looking for a really great way to transport your armies around at a tournament you should definately check out their Tournament Rack section too. These things are great for Privateer Press fans and if you've been to a major tournament, you've probably seen players uses these very racks. They make getting from table to table a breeze – plus you can paint them up and turn them into some pretty fancy display boards as well.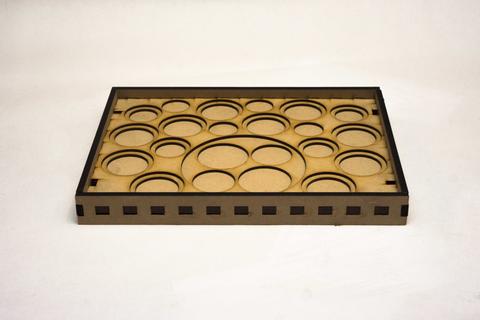 Shock Trooper Half Rack – $30. Perfect for a Battle Group Box league.
The Folks over at Tectonic Craft Studios travel to a lot of the different Con's around the US – if you get a chance to stop by do it! They are super nice and have a great product. Tell Dan Hi from me!
Plus, all their stuff has that "Burnt Wood" smell!