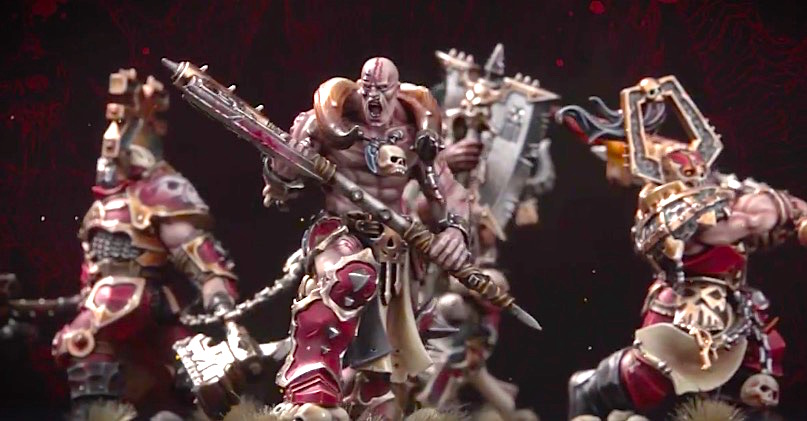 Get your first look inside the box at Gorechosen, and learn if it is worth your hard earned cash. 
If you are into Age of Sigmar or play Chaos in general then this is a pretty cool pick up.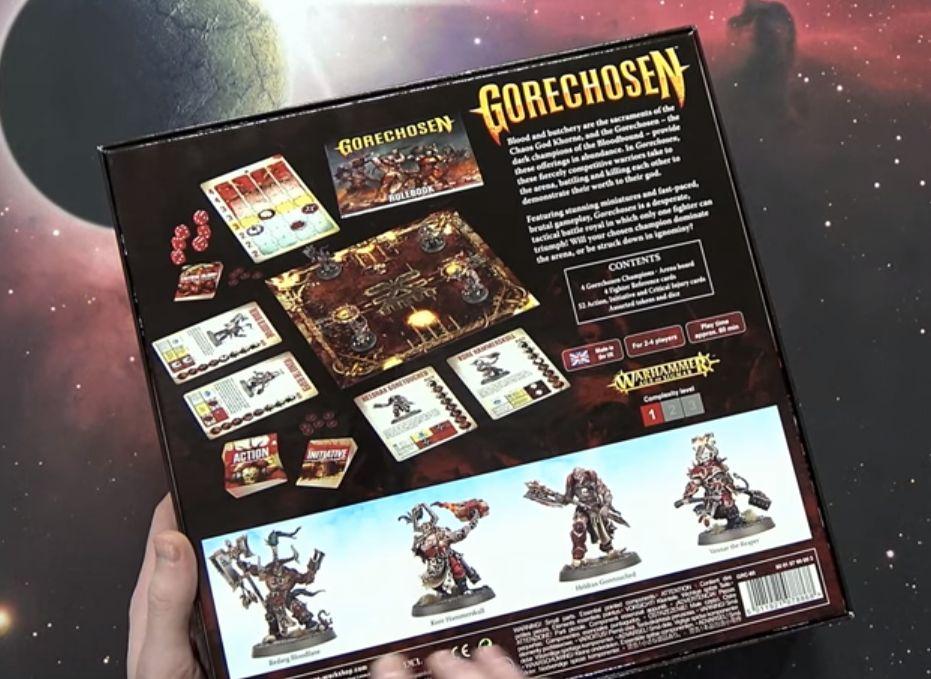 Inside of this great looking box is four names characters, a double sided game board, cards, tokens, dice, and everything else needed to play this mini game.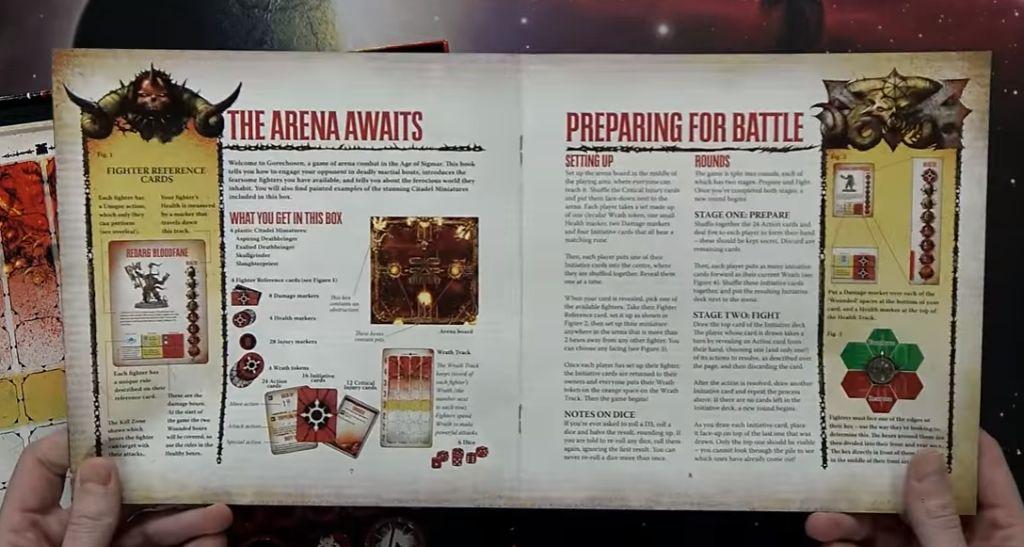 The rulebook is very straight forward and laid out very well with a lot of visuals down the sides of every page. As far as Games Workshop goes this they really did a good job with explaining this game!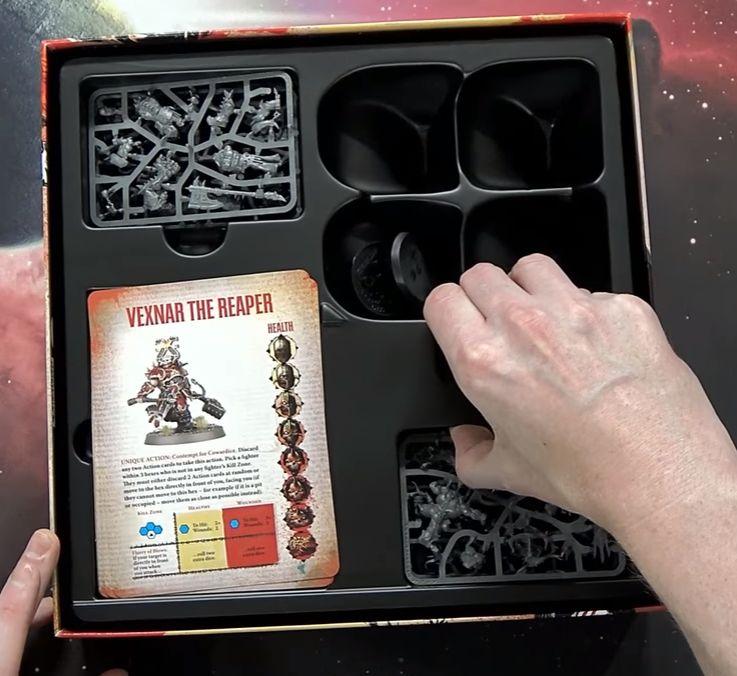 There's a plastic insert inside the box to keep everything organized and protected from being damaged.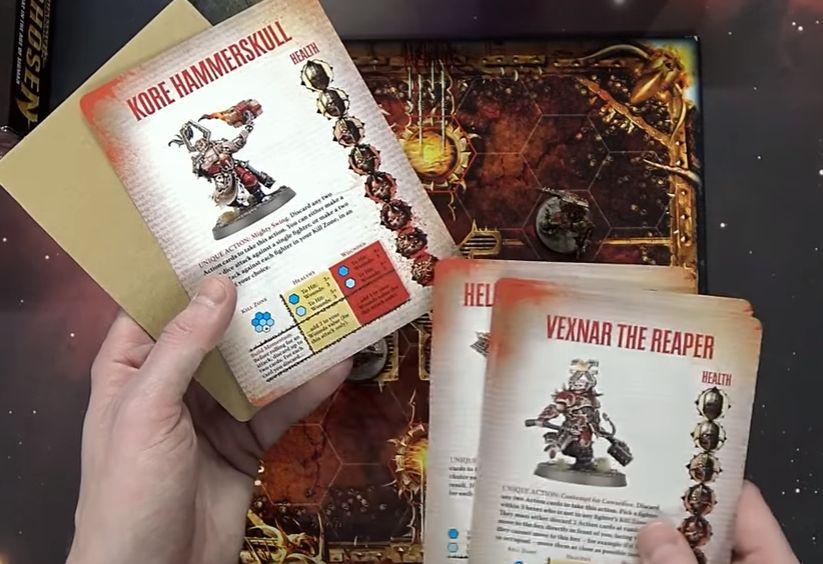 Each character has their own cards that lists their abilities, wounds and some art work.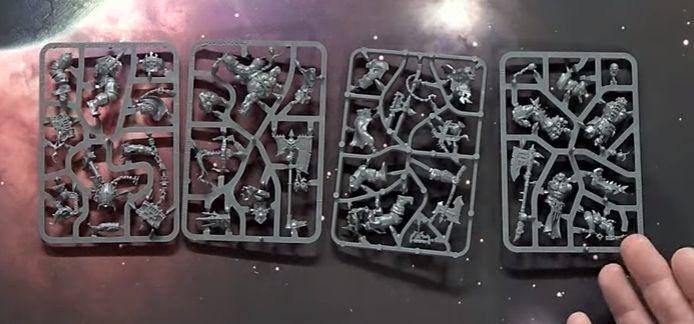 The multi part plastic figures come in sprue and are ready to put together like any normal Warhammer model. This kit comes with $120 of these models for only the box set price of $60!
Overall this box set is an incredible deal at 50% off plus it's super fun to play with one, two, or three players as well!
Don't miss this one folks, it's a blast!
Get you very own copy today from Games Workshop below:
The Bloodbound – these are the lunatics who have passed the trials of Khorne, proving themselves worthy of his violent gifts. Since the dawn of the Age of Chaos, they have destroyed kingdoms and empires in a stunning tide of ferocity, reaping blood and skulls for their god. The most devoted, those who have trodden the bloodstained Path to Glory, are the Gorechosen. True glory for these elites of Chaos lies in offering the mightiest skulls to Khorne – and what skull mightier than that of another Gorechosen?

The Game

Gorechosen is a game of brutal, fast-paced arena combat for 2-4 players. In this game, four champions of Khorne are thrown into the pit, fighting bitterly against each other to prove who is the most worthy of the Blood God's gifts! Fight every man for himself, or team up against the strongest player to decide who is the most favoured of Khorne – lots of variations and tweaks to the bloodthirsty core game rules are included.

The Contents

– 4 Gorechosen Champion miniatures, each with their own ultraviolent playing styles and signature moves:
– Redarg Bloodfane, Exalted Deathbringer;
– Kore Hammerskull, Skullgrinder;
– Heldrax Goretouched, Slaughterpriest;
– Vexnar the Reaper, Aspiring Deathbringer;
– a double-sided arena board with hex grid;
– 4 Fighter Reference cards, with rules and health trackers;
– 52 Action, Initiative and Critical Injury cards;
– 16 page rulebook, which includes rules for an additional four Gorechosen characters;
– assorted tokens and dice necessary to play.

Setting up and playing a game of Gorechosen should take around an hour – quick enough to please the Blood God.
~This kit is a great value at $60.00 considering there is around $120.00 worth of named characters alone in the box. Get your Gorechosen today!