Ready your ninjato! These super cute new releases are available now.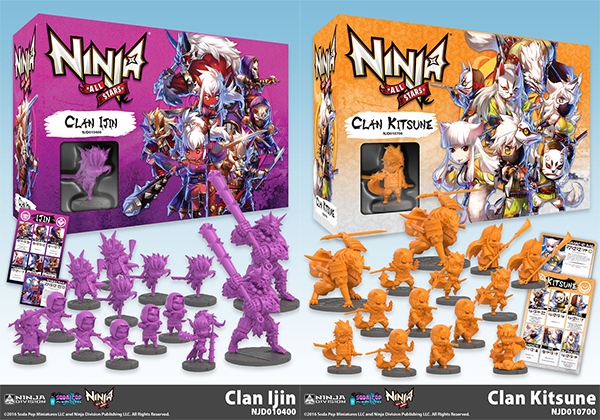 Clan Ijin are intense, fierce, demon-like warriors that value strength above all else. Stern and strong, their clan features two large-based demon oni and the clan hero Bomechan.
Clan Kitsune are the mercurial mystics and and expert herbalists of the hallowed spirit trees of Kagejima. Whimsical and wayward by nature, their clan features two large-based fox oni and the clan hero Tamamo No Mae.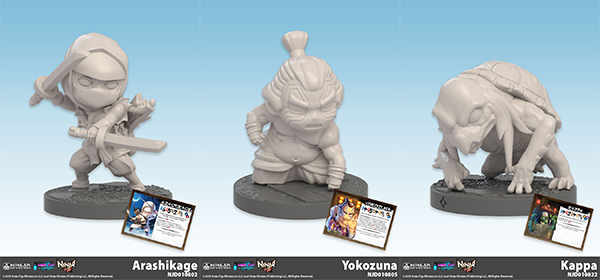 The world of Ninja All-Stars grows with three unique ronin that possess power from two or more elemental affinities, making them even more deadly. Ronins Arashikage, Yokozuna, and Kappa join the Moon Tournament, each with stunning powers sure to enhance gameplay for any team!

Rescue fairytale realms before the darkness engulfs them all in 12 Realms! The new Building Pack features three building sculpts–Inn, Stable, and Bazaar–that help create a more fun and dynamic three-dimensional gamescape.