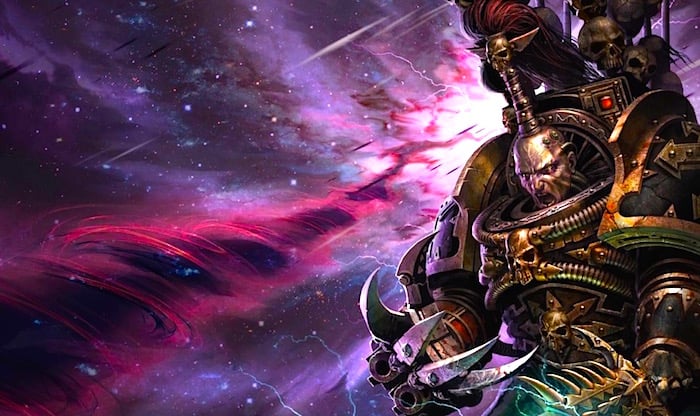 Abaddon unleashes his 13th Black Crusade – here's where things stand for the Imperium and Chaos forces:
Map via GW 9-11-2016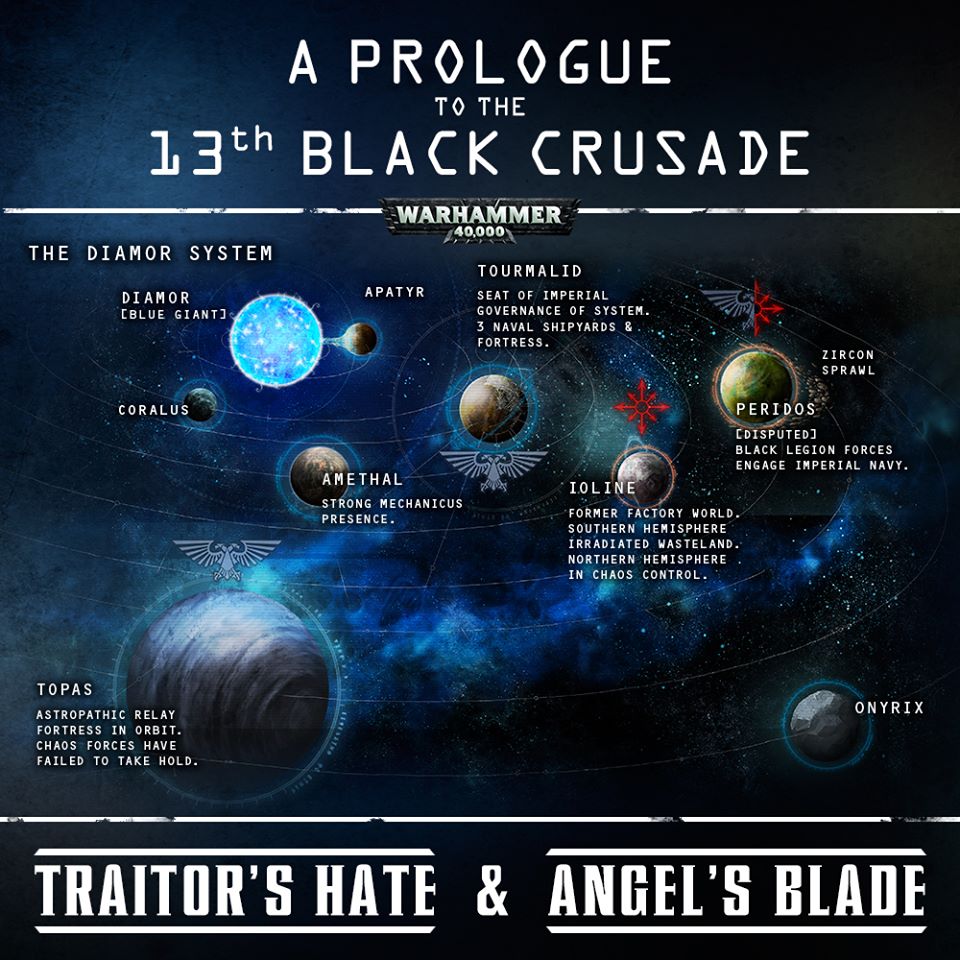 Jump into the war with these:

The 136-page softback/hardback Black Crusade: Angel's Blade features a host of new rules content for Warhammer 40,000, to be used alongside Codex: Blood Angels:
– Updated datasheets for Blood Angels, including Terminator Captains, Death Company Chaplains, Assault Squads and Devastator Squads;
– Relics of the Lost; incredibly rare and powerful Death Company relics once borne by a Chapter member who succumbed to the Black Rage;
– Revised and updated Wargear of Baal;
– Death Company Tactical Objectives;
– 9 new Blood Angels Formations, an Angel's Blade Strike Force and a Lost Brotherhood Strike Force;
– 3 new Altar of War missions: Death on the Wing, Honour of the Angels and No Matter the Odds.
The 136-page hardback/softback Black Crusade: Traitor's Hate features all-new rules content for Warhammer 40,000, to be used alongside Codex: Chaos Space Marines:
– Updated rules for fielding Chaos Predator and Vindicator squadrons;
– Chaos Space Marines Tactical Objectives, murderous and unholy, these Objectives encapsulate the Traitor Legions;
– Sorcerors of Chaos: having sold their souls to vile Daemon deities, Psykers of the Chaos Space Marines gain access to 4 new Psychic Disciplines: Sinistrum Discipline, Heretech Discipline, Ectomancy Discipline and Geomortis Discipline;
– 11 new Formations, with the Black Crusade Detachment showing you how to pick your army;
– full rules for fielding Renegade Knights in games of Warhammer 40,000, including Wargear of the Fallen Households.
~Pick up the books and get playing folks! Our review of Traitor's Hate is coming soon.