GW: Blood Bowl Contents Unveiled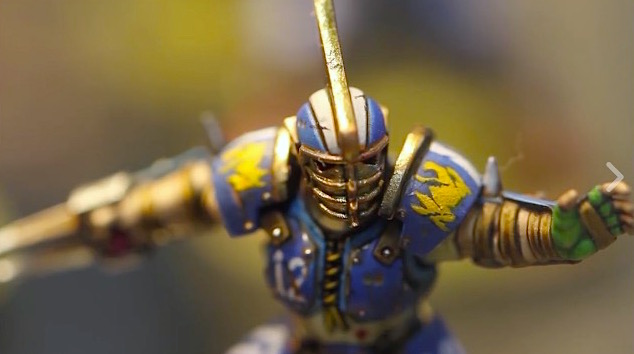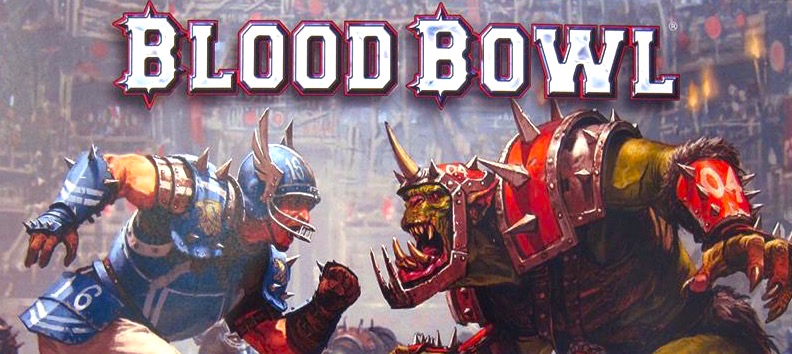 The Blood Bowl Box has been seen in the wild – Come see what's heading for the pitch!
via Miniwars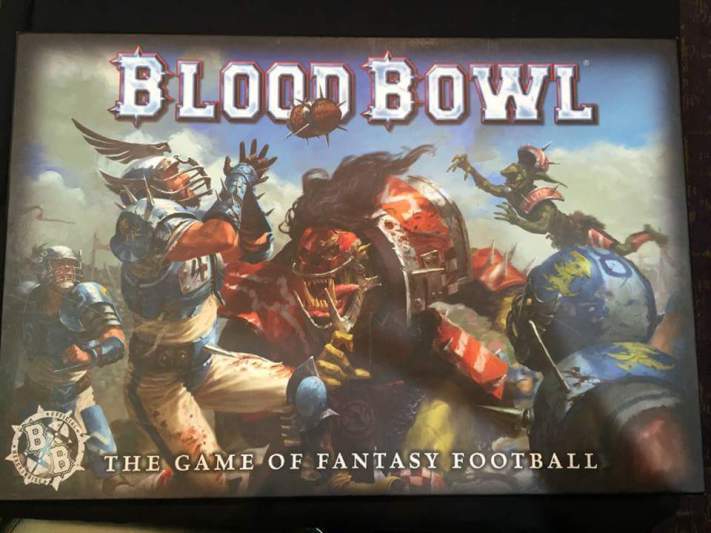 This new box is clearing going to be Humans vs Orcs which is a call out to the classic version of the game. I also like the new seal they have designed for the game. It's the little things really.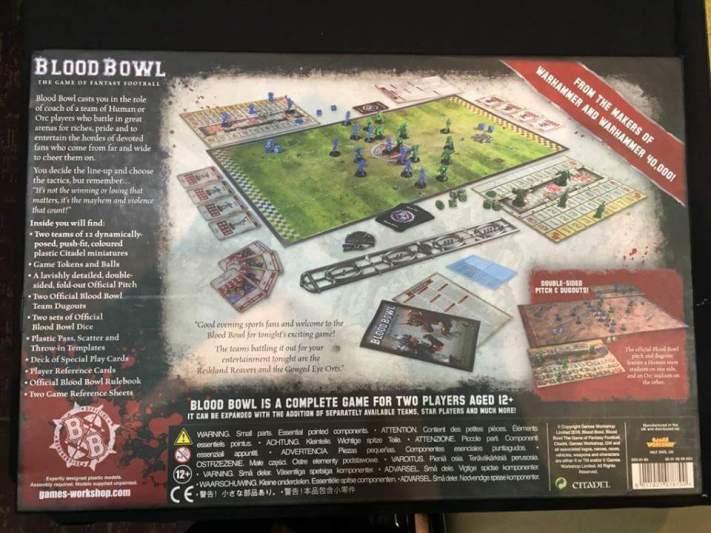 The back of the box is where things are getting interesting. If you look closely you can see all the contents listed:
Two teams of 12 dynamically posed, push fit, coloured plastic Citadel miniatures.
Game Tokens and Balls.
A lavishly detailed, double-sided, fold-out Official pitch.
Two Offical Blood Bowl Team Dug-outs
Two sets of Offical Blood Bowl Dice
Plastic Pass, Scatter and Throw-in Templates
Deck of Special Play Cards
Player Reference Cards
Official Blood Bowl Rulebook
Two Game Reference sheets
I love the fact that the board is double sided as many veteran players will appreciate getting a new field to play on after 20+ years! Also note this is a complete game for 2 players. which makes sense as the two teams are included. And you can see their names too: Reikland Raiders and Gouged Eye Orcs.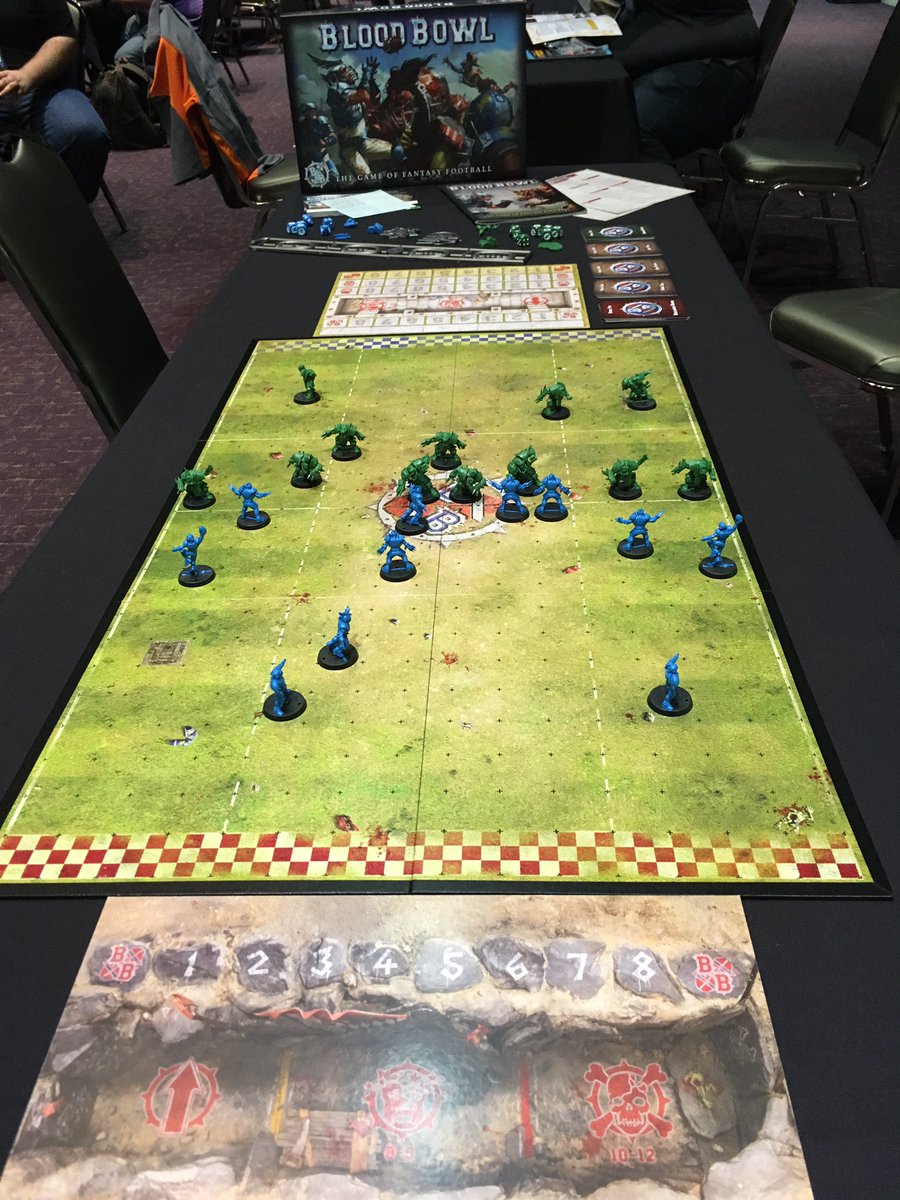 Here is a good look at the pitch and some of the models in action.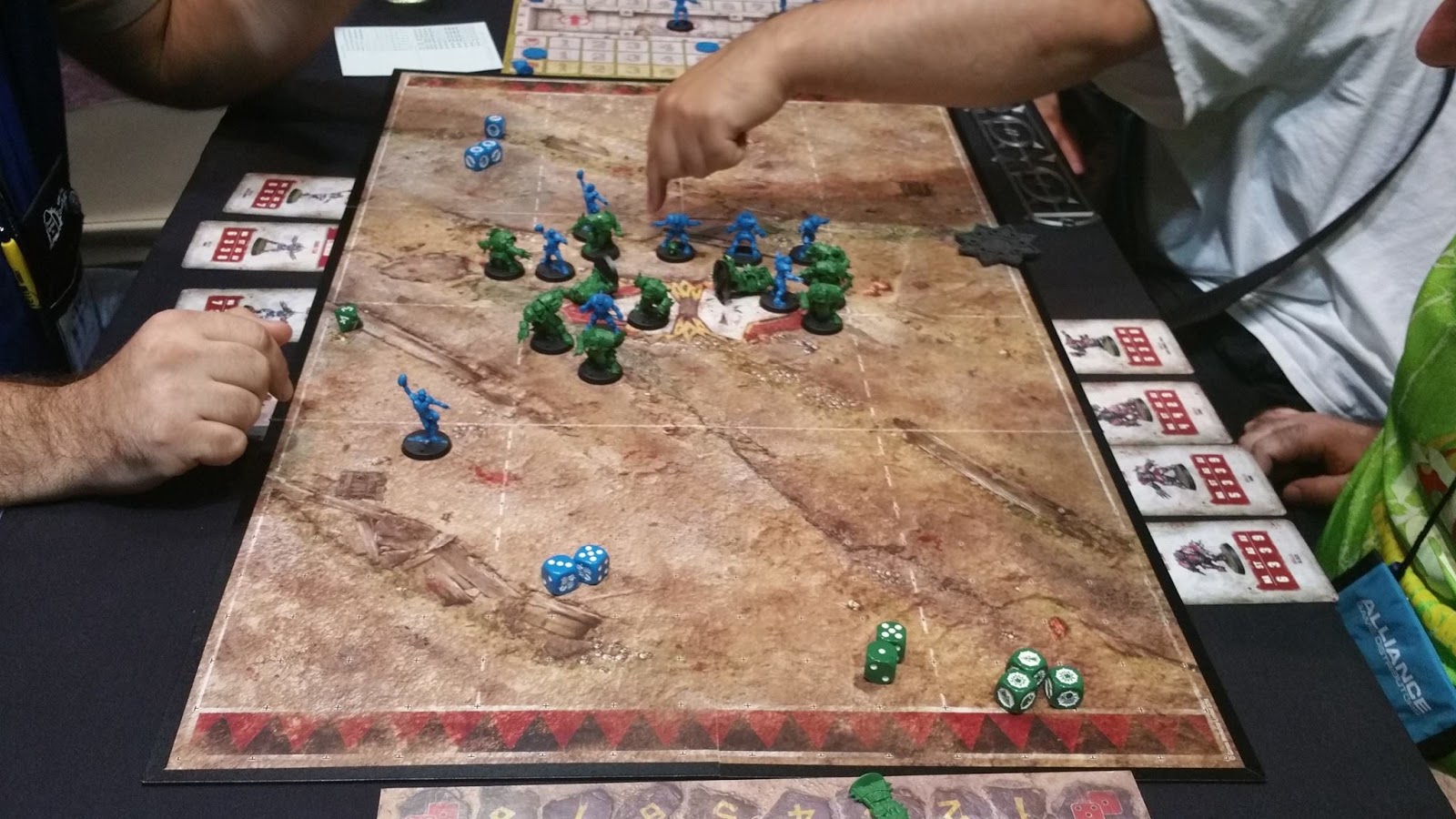 Subscribe to our newsletter!
Get Tabletop, RPG & Pop Culture news delivered directly to your inbox.
This is a good shot of the game in action – I like that the players have cards with their stats on them. That makes it super handy to reference.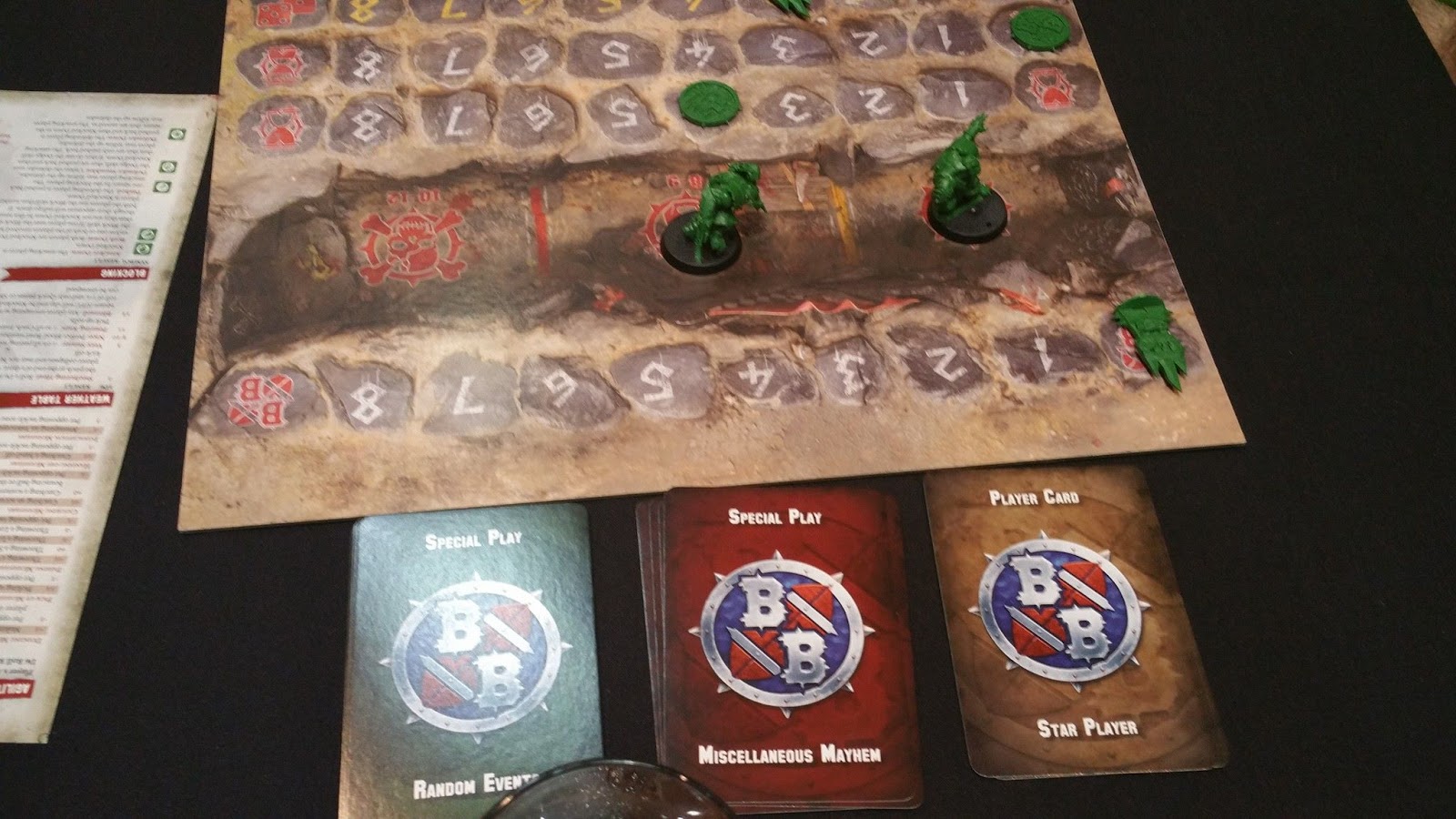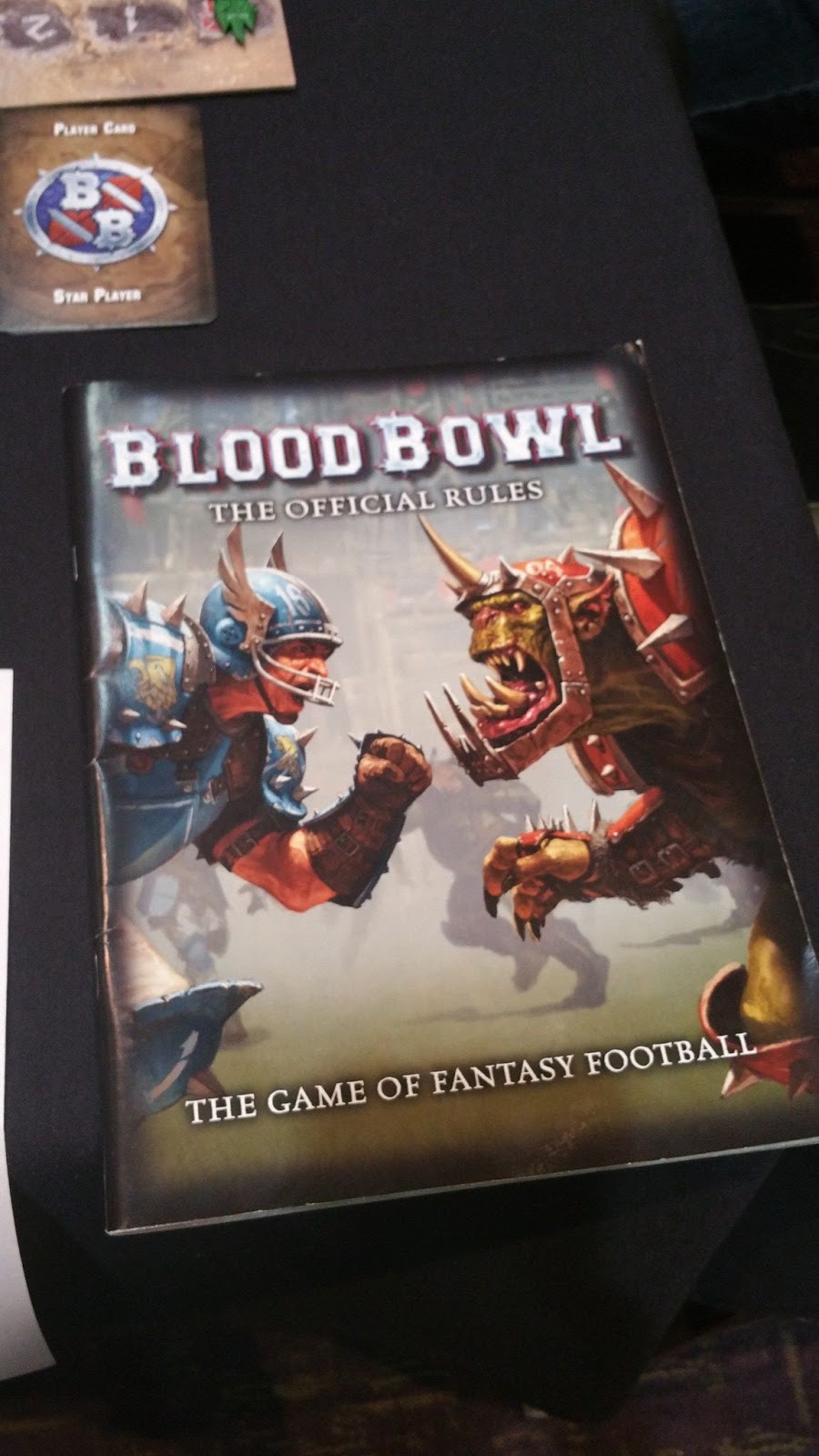 Here's a final shot of the rule book. It looks about the same size as many other board game rule books.
Not much else to say about this one! At least we have a pretty good idea of what the contents will be. And if you want to take a closer look at the models here are some of the images we've seen previously: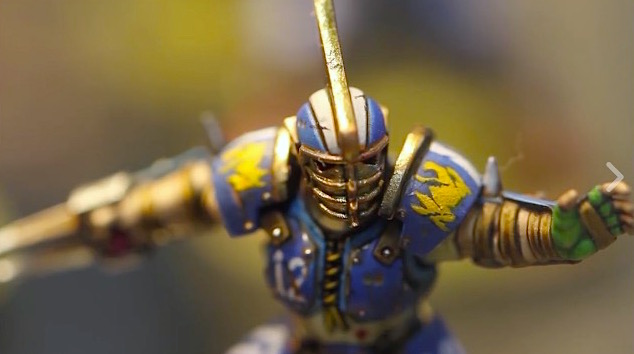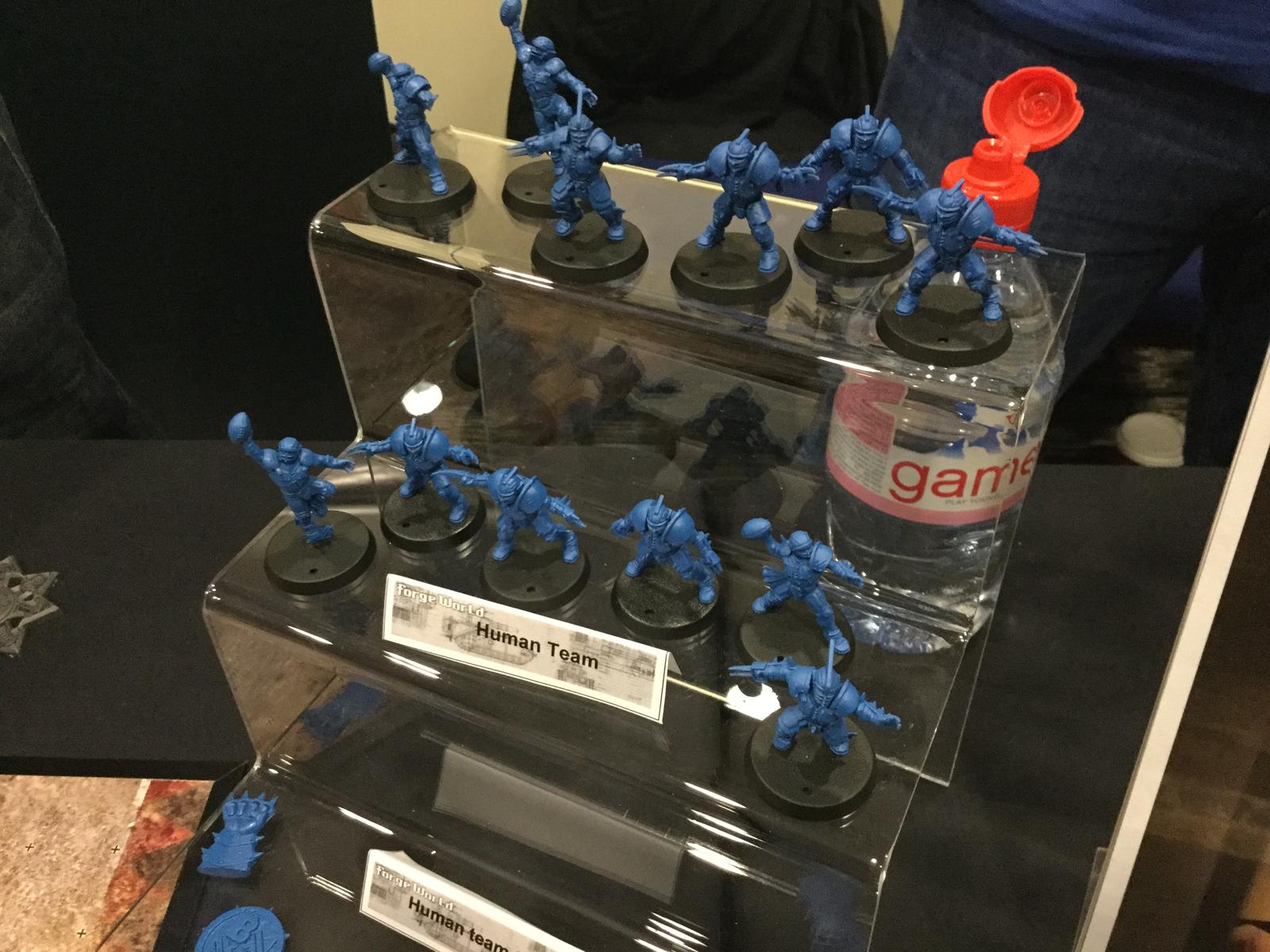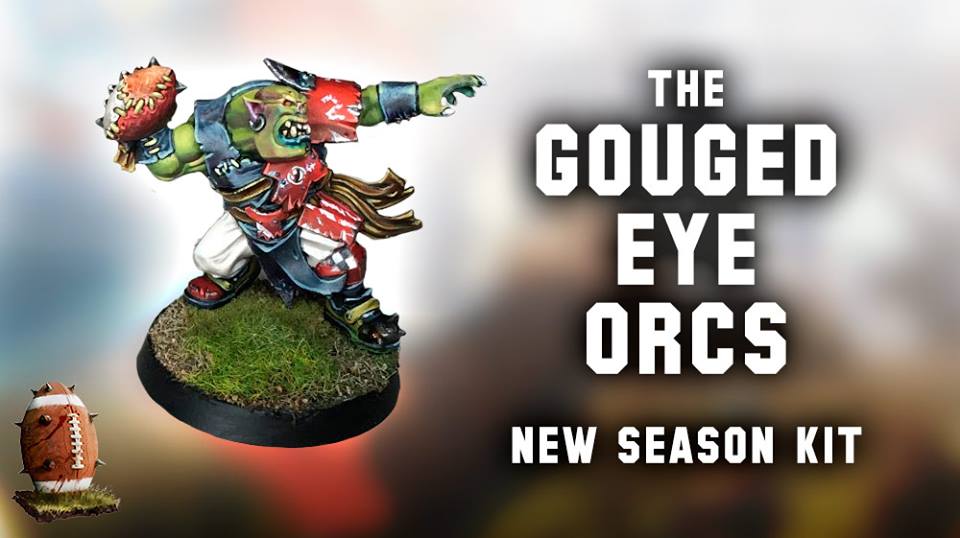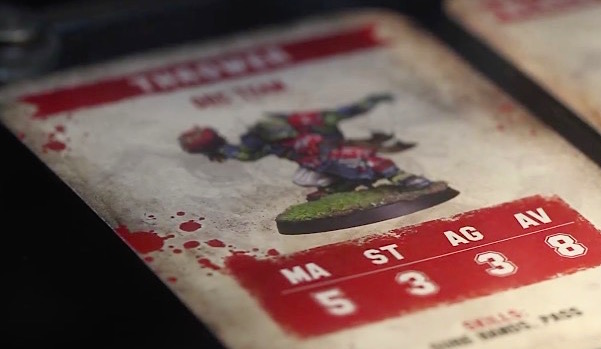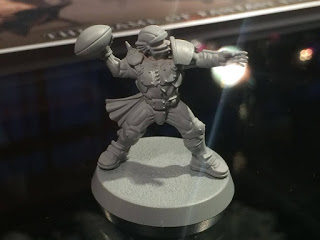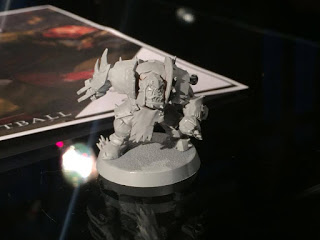 Now that is some "Fantasy" Football!